LINDA ATKINS TALKS MEETINGS AND SERVICES GROWTH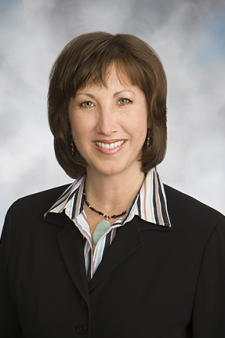 Austin has seen an increase in the last few years in meetings and corporate bookings. Vice President of Services, Linda Atkins, discusses the exciting changes and future possibilities these bookings mean, as well as shifts in her team to address the growing demand for Austin events.
Q: The convention services team has been very busy this year. What kind of increases have you seen as far as national association and corporate groups, as well as smaller executive meetings coming to Austin?
A: We are working with more first-time national and corporate meetings. There has been an increase in lead production for corporate groups in sales, so this should convert to continued growth in corporate bookings. As hotel inventory continues to grow, so do the bookings and the number of groups reaching out for our services. We are also experiencing growth in the small meetings market and have added sales staff and an additional position in services to respond to these inquires.
Q: Do you expect this growth to continue throughout the year?
A: With hotel inventory continuing to grow, we expect the growth in the number of groups needing services to also continue. The shift in the market also has us responding to many first-time meetings who rely more on our services team to assist in their planning.
Q: What do you think is the biggest draw for these groups to come to Austin?
A: There are many reasons why we're an attractive destination to more international, national and corporate groups. We're getting a lot of great media coverage both as a popular travel destination, but also specifically in the convention industry from recent customers that have shared their positive meeting experiences. One thing we hear over and over is that dining, nightlife and the attractions are convenient to hotels. That's a big benefit for groups that have sponsors or vendors that offer them so many options to entertain clients within walking distance of their hotel package. We're convenient, affordable and the complimentary internet at the Convention Center offers huge savings to groups. There's just good buzz about Austin that groups feel will be a good draw for attendees.
Q: With all the new business coming in, what kinds of changes have been happening within your team?
A: To respond to the increase in business due to expanded inventory and groups relying on the CVB more for services, we've added a staff person to the services team. Narisa Trammell was promoted from a services coordinator position to the added Convention Services Manager position. She will now assume responsibility for servicing single hotel bookings with 100+ rooms in addition to the sports market. Lori Whidden has been promoted to Senior Convention Services Manager and will handle more of the national and corporate city-wide groups. Janice Foster and Spencer Streetman also continue to be an asset to our team.
Linda Atkins, formerly the Director of Convention Services, has been promoted to Vice President of Services and will now oversee not only convention services, but also visitor services.