GET TO KNOW AUSTIN'S WUNDERKEKS
Learn more about Wunderkeks & their new collaboration with Visit Austin
From starting out as farmers market vendors to partnering official Visit Austin to welcome meetings and events to the city, it's been an incredibly rewarding ride for Luis Gramajo and Hans Schrei, both personally and for their business. One could say it's "sweet success," thanks to their thriving online Wunderkeks cookie business.
The married couple left their native Guatemala in 2019 in search of a place where they would be accepted. They found Austin gave them that opportunity and so much more. Now, they are helping spread goodwill to others who come to Austin.
"Austin is a place where you build communities, where people actually support each other. It's the first time in our lives we can actually be ourselves," Gramajo says.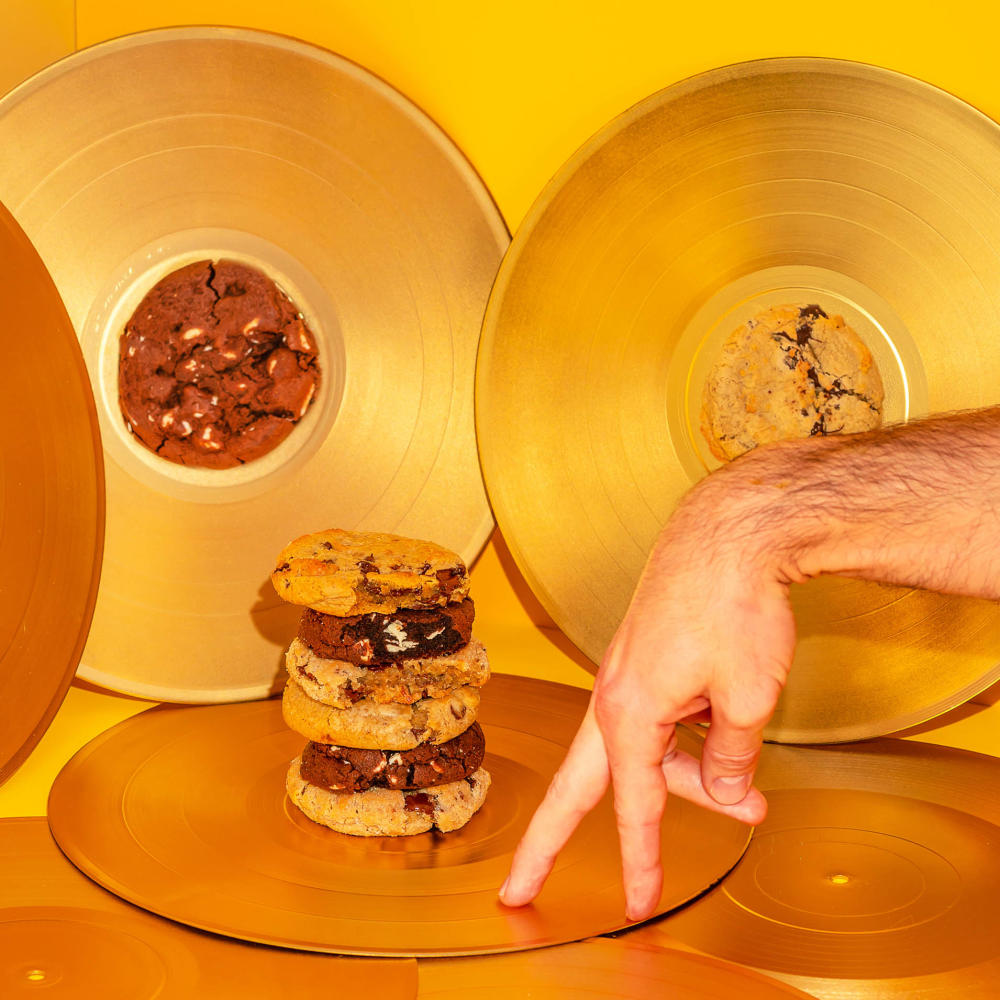 A YUMMY WELCOME
Wunderkeks' soon-to-launch Welcome to Austin custom cookie box holds four cookies and other items in a bright pink box. Visit Austin, Gramajo and Schrei interviewed several artists to design the packaging. The talents of Austin-based graphic artist Juanma Villarreal resonated with them and best matched their vision. The University of Texas graduate's many influences include anime, music and Mexican culture. His work has been commissioned by the Austin LGBT Chamber of Commerce, among others, and he's also promoted the local nightlife and drag scene.
The vibrant pink box opens to Villarreal's whimsical Austin-inspired designs. Brightly colored drawings of guitars, tacos, wildflowers, the state capitol and more all help tell a story. Like a cookie's layers, the box features many aspects of Austin, Gramajo notes. He describes the layers with these words: life, color, welcoming, joy, creativity, flavors and texture. The box will also tell the story of Wunderkeks' mission to build safe spaces, emphasizing that Austin is a welcoming city for everyone.
"When you leave Austin, you will say 'OMG, I want to go back,'" Gramajo adds.
Cookie flavors include the bestseller chocolate chip, in addition to red velvet, white chocolate chip, apple pie, the Everything Cookie, snickerdoodles, triple chocolate chip, double peanut butter, birthday cake, cranberry white chocolate chip, and oatmeal, raisin and nut.
Event and meeting planners will be able to use the Welcome to Austin boxes as an invitation, as a gift waiting for attendees at their hotel or event, or as a thank you after their gathering. Welcome to Austin boxes will soon be available for order through Visit Austin or Wunderkeks, and ship nationwide.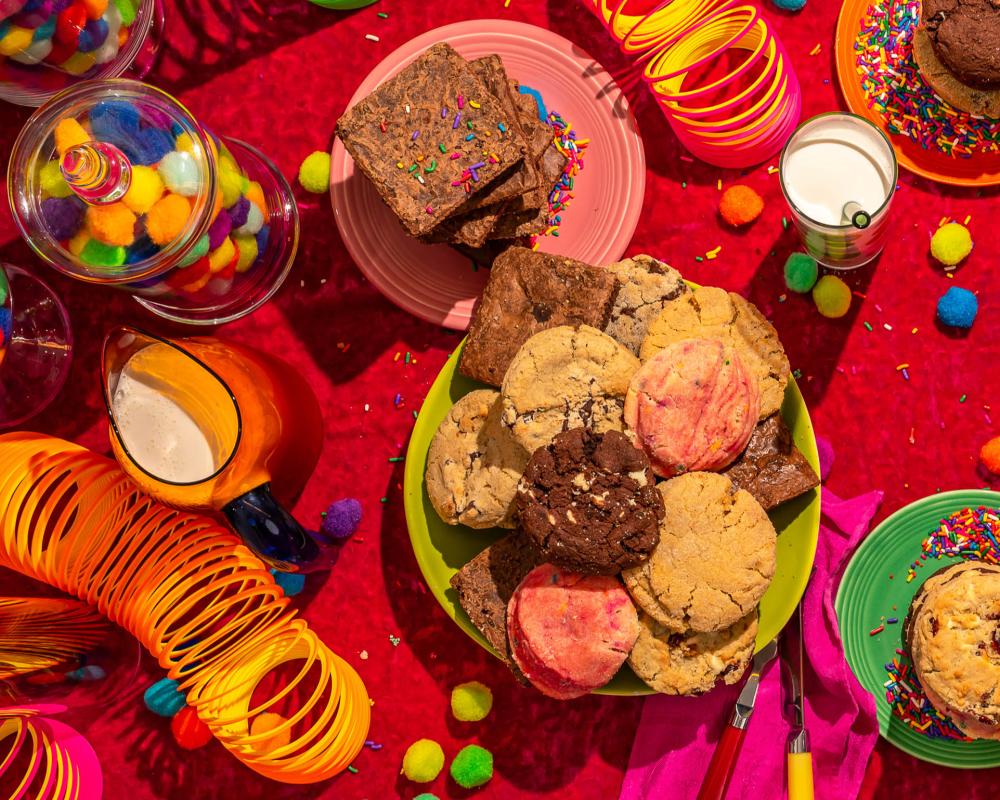 SUPPORT LOCAL LGBTQ+ BUSINESSES
Gramajo noted that meeting planners and attendees can help local LGBTQ+ businesses by researching before they arrive in Austin. Buy souvenirs from them. Donate to supportive foundations. Hire LGBTQ+ businesses to help organize or cater an event. Allow businesses to display promotional products and services at events.
"Their visibility is really important," Gramajo says. "The only reason why we have what we have is because we landed here in Austin."
It's all about allyship and the couple's mission to create safe spaces around town. That started with their own experiences and a goal to gain acceptance for the queer community, but acknowledge that everyone needs someplace to feel safe. The acceptance in Austin helped Gramajo and Schrei tenfold. Soon, a major airline will serve Wunderkeks cookies on all their flights, and their products will be found in stores across the country.
"They love the story and what we stand for," Gramajo says. "We were not afraid to express ourselves through the brand."
With their cookies and philosophy, he said, there are three things to remember: With the first bite, it's about you for self-care. The second is to positively share on social media. The third is to share conversations with others about the safe space you need.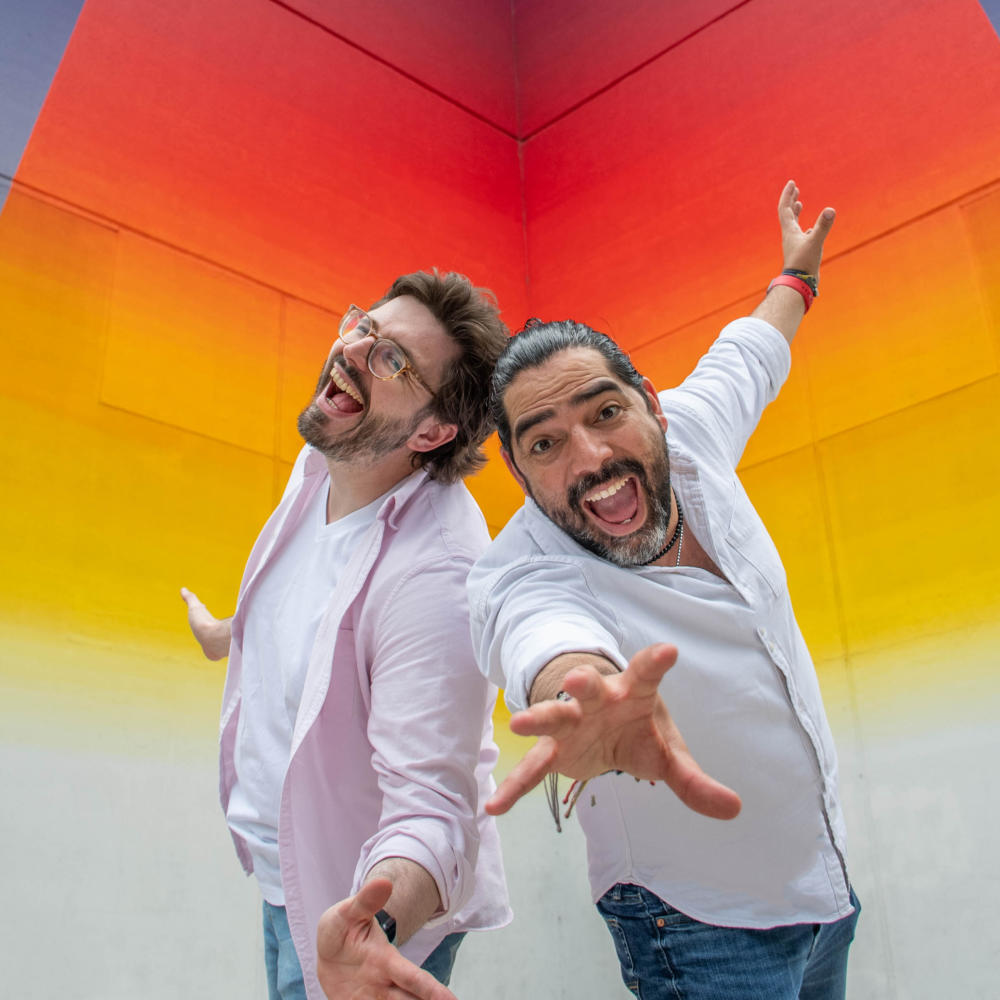 LUIS GRAMAJO AND HANSSCHREI'S AUSTIN MUST-SEES
Learn more about Wunderkeks.
Images courtesy of Wunderkeks.