7 Places to See Live Music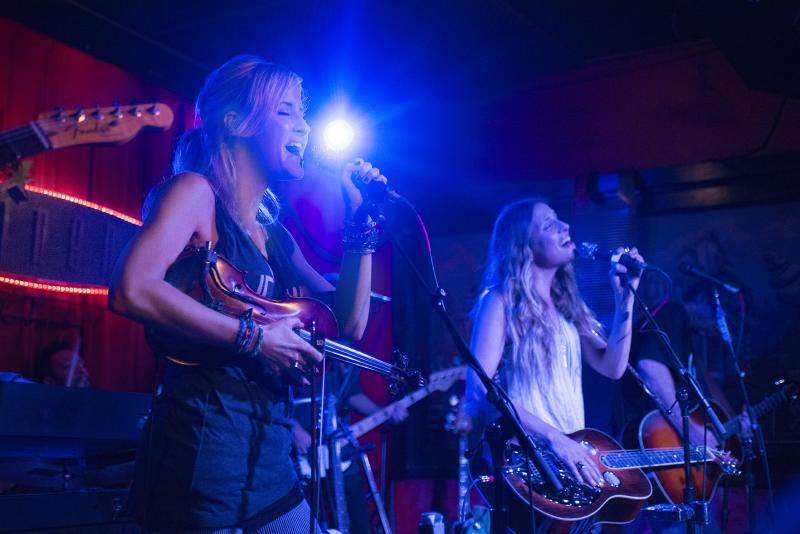 Whether you're looking to hijack the dance floor, discover the next Bob Schneider or just sip craft beer in the shadows, variety is the key word when it comes to Austin's live music venues and the acts you'll discover within.
The following local acts are sure to impress and entertain:
On Sundays, the Urban Achievers Brass Band plays at Banger's Sausage House & Beer Garden. The brunch show runs from noon to 3 p.m. and guests may choose from more than 100 craft brews on tap to sip in the tree-shaded beer garden.
Conjunto Los Pinkys and Soul Supporters perform at The White Horse on Sundays, beginning at 5 p.m., The Love Leighs perform every other Monday at 8 p.m., Sophia Johnson  takes the stage on Tuesdays at 10 p.m. and Jim Stringer takes the stage beginning at 8 p.m. The east Austin honkey-tonk serves up live music seven nights a week.
The Resentments play Saxon Pub every Sunday at 7:30 p.m. From Dylan covers to their own eclectic acoustic riffs, the five-man band delivers an entertaining evening.
Austin music-lovers know to head upstairs to The Continental Club Gallery (pictured above) for more intimate sessions. Get there at 8:30 p.m. for Church on Monday with Elias Haslanger and Dr. James Polk, voted Best Jazz Band and Best Ongoing Residency.
Monday is Monday Night Swing with Datri Bean at The Sahara Lounge. Music starts at 8:00 p.m.

Every Sunday, Austin native Lonelyland (fronted by Austin Musician of the Year Bob Schneider) brings contemporary rock and good times to the Saxon Pub. Music starts at 6 p.m. with various artists each week and Lonelyland starts at 8:30 p.m.
An Austin fixture since the '70s, Alvin Crow performs at 9 p.m. on Thursdays at The Little Longhorn Saloon, a country hole-in-the-wall known for great music and never charging a cover.