AUSTIN MUSIC DOWNLOADS
Combining soul, country and a splash of funk, these artists represent some of the best new sounds coming out of Austin. Download Candace, Ariel and Carrie's music for free below, then tell us what you think on our Facebook page.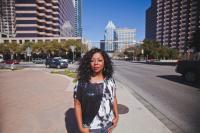 CANDACE BELLAMY
With a sound that draws clear inspiration from Aretha but also from Duffy, Candace Bellamy is the rare singer-songwriter who had never sung a lick until she took a voice lesson on a whim. It was love at first chord, and Bellamy picked up her life in Tennessee and hightailed it to Austin, where she's been making music ever since. A military physician by day and an R&B soul singer by night, Bellamy describes herself as a "big, big fan" of Reba McEntire. "She's such an amazing storyteller - I try to tell the story of the song, too."
Click to download Candace's music now: Same Old You and Just One Girl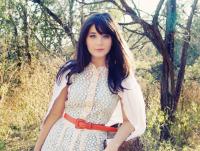 ARIEL ABSHIRE
An Austinite through and through, Ariel Abshire kick-started her singing career at the tender age of 11, performing old country covers with Alvin Crow at The Broken Spoke. These days, she's set out on her own, forging an M.O. that she says doesn't fit any one genre. Call it Americana, singer-songwriter or country. "I just do what I like and express my feelings. And it just comes out like that."
Click to download Ariel's music now: Cardboard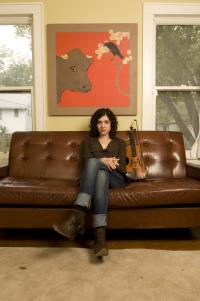 CARRIE RODRIGUEZ
With influences that range from Bartók to west African rhythyms to jazz, Carrie Rodriguez is that rare artist who can ride the fence between genres and never get boxed in. In the past few years, the Berkeley College of Music alumnus has collaborated with John Oates, a Belgian duo and plenty of musicians in her native Austin. "I started taking voilin lessons when I was 5, and I never stopped. But I'm not country just because I play fiddle. I like to keep surprising myself."
Click to download Carrie's music now: Fire Alarm
For more on these artists, as well as the Live Music Capital of the World(R), download our Austin Music Guide here.