AUSTIN LIVE: TICK TOCK
Austin Live: Tick Tock is the latest video from the Live Music Capital of the World®. Filmed live from the streets of Austin, Texas, this one-of-a-kind collaborative video project features some of Austin's best musical talent – lending their own personal style and creativity to American Blues Legend Jimmie Vaughan's song "Tick Tock."
 
 Featured Austin Artists:

Ray Benson
Front man of the Grammy award-winning Western swing band, Asleep at the Wheel. Ray is also the founder of Bismeaux Records and works closely with music-related nonprofit organizations such as the SIMS Foundation and the Health Alliance For Austin Musicians.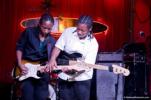 Peterson Brothers
Teenage brothers, Glenn and Alex Peterson have shown Austin that musicianship is meant for any age by producing original jams influenced by blues, jazz, and funk. Frequently heard in popular venues such as Antone's and The Continental Club, this young duo ventures a sound that is beyond their years and heartfelt rhythms that remind one of past blues greats like Stevie Ray Vaughan and T-Bone Walker.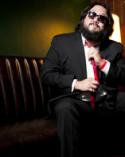 Nakia
Nakia, known for his larger-than-life, soulful vocal performances and ability to connect with an audience, is a true Austin success story. Since his arrival at The Live Music Capital of the World in 2002, he has quickly formed alliances with Austin's best musicians. Nakia rose to national prominence when a Los Angeles casting agent discovered a performance of him on YouTube. The video was shown to producer Mark Burnett, who after seeing Nakia's searing performance of the Blues classic, "Double Trouble," demanded that the performer audition for his new show, NBC's "The Voice."

Tje Austin
Singer-songwriter Tje (pronounced "Tye") Austin focuses on an R&B spin on alternative pop music. His soothing voice and warm acoustic sounds create love ballads that have attracted attention from all around the nation, including winning him a spot on NBC's "The Voice". Tje's musical depth has gained the approval of similar musicians and is continually growing a national fan base.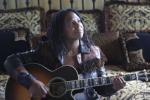 Ruthie Foster
Ruthie Foster has achieved a high number of awards within the blues community for her unique blend of soul, blues, rock, folk, and gospel music. Her powerful voice and stunning stage presence have generated growing respect for the songstress, resulting in a Grammy nomination in 2009. Ruthie Foster has become a familiar name among local and national blues musicians and is continuing to produce songs with raw vitality and soulful enthusiasm.



Marcia Ball
The Boston Globe once described Marcia Ball's music as "an irresistible celebratory blend of rollicking, two-fisted New Orleans piano, Louisiana swamp-rock and smoldering Texas blues from a contemporary storyteller." Many agree that Marcia Ball is a local treasure, an unbelievable pianist, and a graceful humanitarian with true grit.  
Patricia Vonne
A talented singer-songwriter and actress, Vonne is a native Texan with Latina flare. She has been a prevalent source of originality in Austin and her talents have even made it to the big screen as an actress in Sin City and a musician in the soundtrack for Tarantino's Hellride. Her fierce femininity and ambitious youth continue to make a positive impression on the world of entertainment. 

Rosie Flores
Rosie Flores has found her niche as a blues guitarist with a jazzy voice and saucy personality to match. Her incredible instrumental abilities have gained an unusual amount of attention including earning her the title as one of the top "75 Female Guitarists of All Time" by Venuszine among others. This southern bell has produced several records and continues to tour all around the world.

Tessy Lou & The Shotgun Stars
A Montana native with a family history steeped in Music, Tessy Lou moved to Austin over a year ago to pursue the dream that she believed was waiting for her. With one of her best friends Bryan Paugh (Fiddle), her father Kenny Williams (Upright Bass) and herself on Acoustic Guitar they formed "Tessy Lou & the Shotgun Stars" and have been busy writing, playing, recording and traveling......The laid back lifestyle, the small town feel, the music scene and the friendliness of the people all reminded her of home! She knew she wanted to be in the "Live Music Capital of the World" to live it and earn it.

Gary P. Nunn
Gary P. Nunn is a Texas singer-songwriter whose career began in the 1960s with the Fabulous Sparkles before he settled in with the Lost Gonzo Band the following decade. Today he is a Texas institution, thanks to his songs that hail the state's culture and people. Artists who recorded his tunes include David Allan Coe and Roseanne Cash, as well as Murphy, Nelson, and Walker. Mark White, governor of Texas in 1985, named Nunn the state's Official Ambassador to the World. In 1995, Nunn's name was included in Lubbock's West Texas Walk of Fame and Austin City Limits has made the songwriter's "London Homesick Blues" its theme for more than two decades. He continues to tour with the Sons of the Bunkhouse, his backing band. 

Dale Watson
Dale Watson the singer, songwriter, and guitarist can be found frequenting several popular Austin venues like The Continental Club, The Broken Spoke, and Ginny's Little Longhorn on a regular basis. This Texas country singer's reliability and southern charm have been compared to many authentic country greats. Watson continues to win the hearts of alternative-country music lovers and is surely becoming a local legend. 

Tee Double
Tee Double is a local artist that has added a new zest to the Austin hip-hop scene. His jazzy loops and creative lyrics have generated a loyal following. A producer, poet, and emcee, Tee Double demonstrates a true love for beats and a unique understanding of flexibility. His forward thinking and rhythmic style have made him a recognizable artist within the Austin community. 

Haydn Vitera
Haydn Vitera is a versatile vocalist and multi-instrumentalist who has performed and recorded with Grammy-winning artists Rick Trevino, Los Super Seven, Asleep at the Wheel and Los Lonely Boys. Based in Austin, he is one of the most sought-after session musicians in a broad array of musical genres. On stage, he is as comfortable playing honky-tonk fiddle and belting out old-school country tunes in a Texas dancehall as he is fronting his original Latin Alternative Rock project VITERA, ripping out blazing guitar-like solos on his six-string electric Viper violin at Austin's legendary Antone's Nightclub. 

Vallejo
Formed by three brothers, Vallejo expanded their group to five and consequentially have produced songs stemming from bluesy rock and Latin percussion. Vallejo was voted "Best Rock Band" at the 2009 Latin Music Awards and since then has opened for bands like The Foo Fighters, Stone Temple Pilots, and Matchbox 20. Their pop vocals and rhythmic blues guitar, in turn, create an electric energy that has been anything but ignored.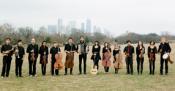 Mother Falcon
Mother Falcon is an orchestral indie band born in Austin, Texas that has quickly become an award winning recording act and a top concert draw, performing in rock clubs while maintaining a presence in the performing arts scene scoring plays and films.The group began to coalesce around multi-instrumentalist and composer Nick Gregg while the members were still teenagers, coming together via orchestral and chamber music classes. Some members are still in high school. Composing as a collective, the 18 piece ensemble includes several multi-instrumentalists and most of the players contribute vocals. Guitarist/pianist Claire Puckett, accordionist/pianist Tamir Khalifa and percussionist/saxophonist Issac Winburne form the creative core along with Nick Gregg, though all members contribute musically.