Andrea Gray Perry
Neill-Cochran House Museum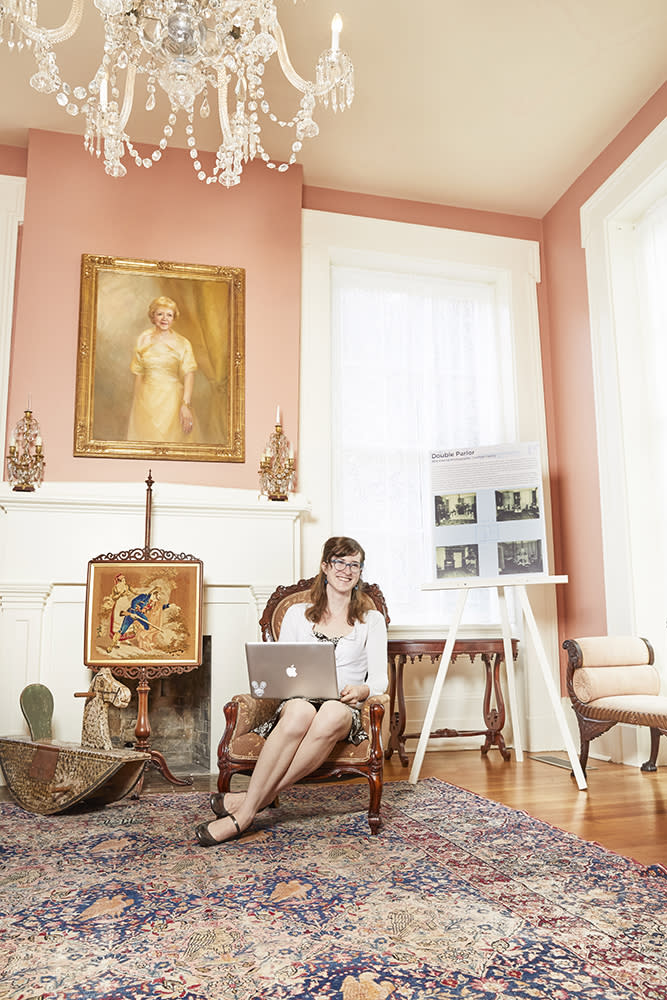 Andrea Perry has been in Austin for 26 years and is the Business & Programming Director at the Neill-Cochran House Museum. She manages and promotes the Neill-Cochran House's series of lectures, community events and the free children's and family programming. Andrea is also the go-to for conference and special event rentals at the museum. Andrea returned to Austin in 2011 after living in the west for about five years. "Like something out of Austin in the '90s," she moved back to play rhythm in a band that was gearing up to tour Eastern Europe.
In her spare time, Andrea works at the SAFE Alliance's Forensic Nursing and Advocacy program where she trains and supports volunteers, works alongside law enforcement and victims' services staff and advocates for survivors of sexual violence.
"What I love most about my job is showing people the ways in which things, such as history, are much more interesting and relevant than they thought. We're not your granny's old house! There's a lot of deep and relevant stuff to work with here. I like that I can be whip-smart, creative, and down-to-earth with my visitors. Aren't those Austin virtues? I feel like we as a city have a tendency to challenge stereotypes. Without always meaning to, that's kind of been my thing."
Photographed at Neill-Cochran House Museum.