Bjorn Taylor
Watertrade at South Congress Hotel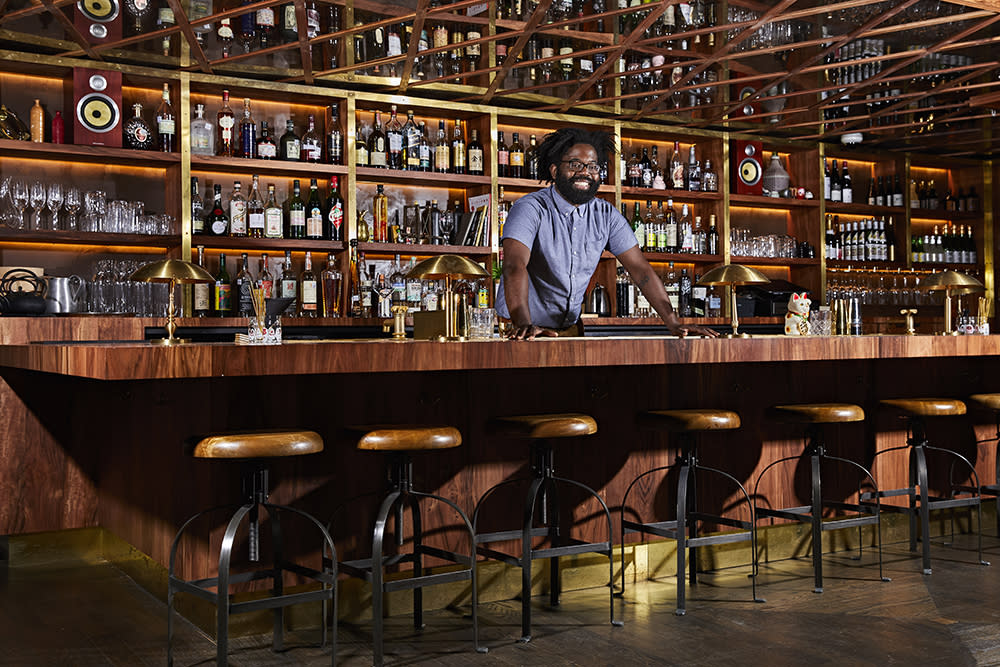 Robert Bjorn Taylor is a bartender at Watertrade, a pre-destination for cocktails before dining at Otoko. He has been part of the hospitality industry for 12 years, beginning his career as a barista and food runner at a wine bar. Bjorn was an integral part in the opening of Freedmens, Qui, Emmer and Rye, and now Otoko. Bjorn credits his move to Austin for changing the direction of his career and elevating his skill sets to not only offer not only create great drink menus, but to offer exceptional experiences for the customers.
"I moved here not even expecting to work in food. But I noticed quickly that Austin's restaurant and drink scene is one of risk takers and the community responds to it well they crave it. That's a unique thing and it's how we have influenced many other Texas cities to step up their approach to food and drink culture. Our take is very distinctive we always express our love for food and drink genuinely always unafraid to go out of the boundaries of what's expected."
Photographed at Watertrade.