Earl Smith
Hyatt Regency Austin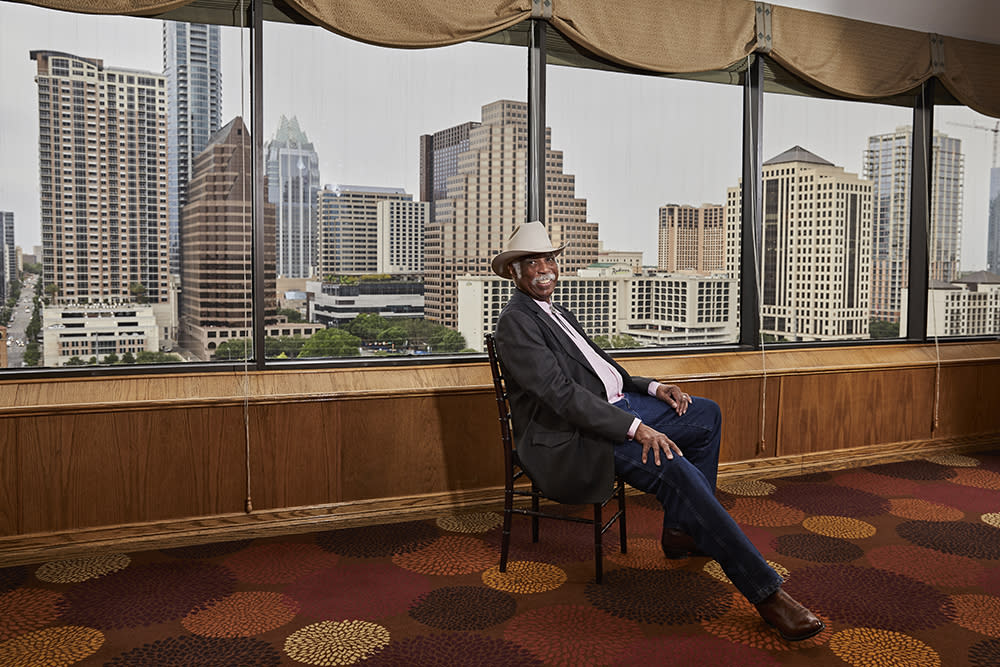 Earl Smith is from the Rio Grande Valley of Texas but moved to Austin 31 years ago. He has been a member of the hospitality industry for 45 years and is currently the security officer at the Hyatt Regency Austin Hotel. In 1998, he came to the Hyatt as the Director of Security. After 16 years in the position, Earl retired. He then took a position as a Security Officer and has been in the department for 19 years. Earl describes himself as proud Texan and a patriotic American who cherishes the past of the American Black Cowboys and the Buffalo Soldiers for those are the roots of his family.
"All of my experiences and memories have been a treasure and are a part of my life. I am very blessed. To me, all guests are VIPs. From the minute they walk into our hotel, they receive my best, at all times… however inspiring a young Senator from Illinois who later became the 44th President of the United States of America is a blessing from God."
Photographed at the Hyatt Regency Austin.