Monte Monreal
Harry Ransom Center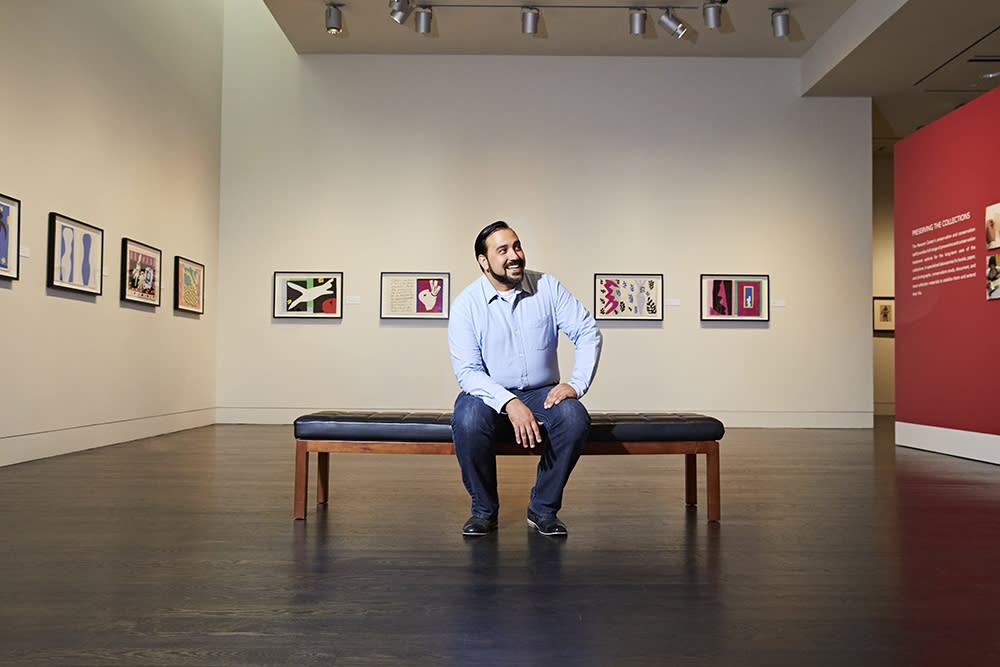 Monte Monreal grew up in San Angelo, Texas, however he always knew Austin was where he wanted to be. Monte is now the visitor services manager at the Harry Ransom Center and has been in the hospitality industry for three years. He is responsible for ensuring the gallery at the Ransom Center runs smoothly, seven days a week. This includes training docents to guide visitors through exhibitions, coordinating with groups who want to experience the Center, and keeping the shop full of interesting items. What Monte loves most about his job is being an advocate who can bring together visitors and the collection materials on display. Not only does he get to represent the University of Texas, a pillar of Austin's identity, he get to champion the incredible collections held at the Ransom Center.
"I feel privileged to live in a city like Austin and work at a place like the Ransom Center. Just one or the other would be more than enough, but to enjoy both—and after such a circuitous journey—it greatly enhances my gratitude for all the people and experiences our wonderful city has afforded me."
Photographed at the Harry Ransom Center.