Paula Bell
Circuit of The Americas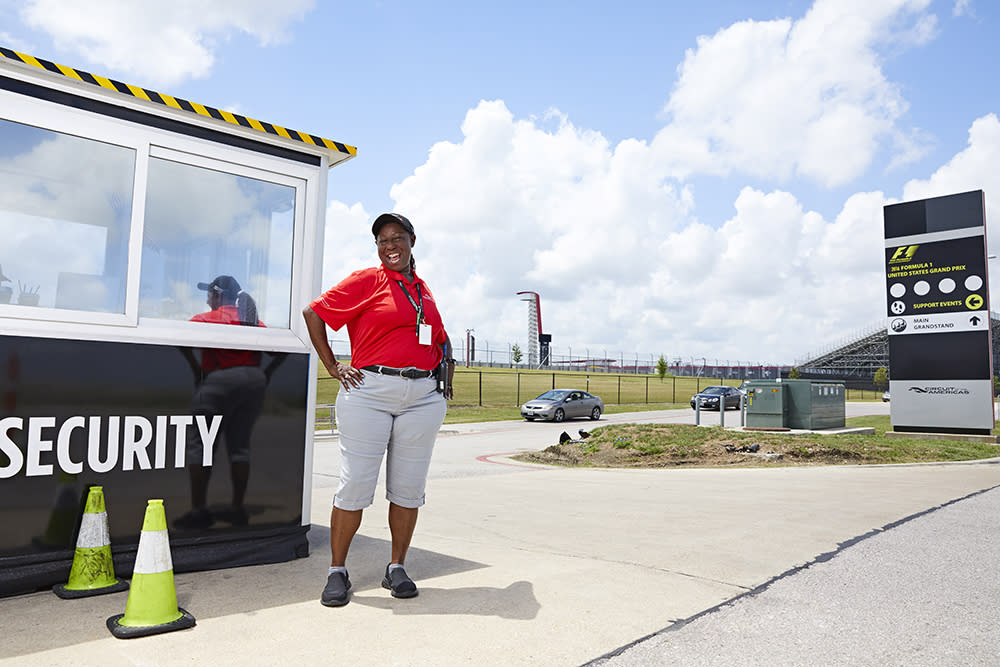 Paula Bell was born and raised in Austin, Texas. After serving six years in the United States Army, Paula is now responsible for meeting and directing all of guests at Circuit of The Americas (COTA). Her role creates the first impression of COTA's facility and with hospitality and customer service in mind, her goal is to make the first impression a very warm and welcoming experience. 
"I am a spiritual person and very humbled. I have overcome being homeless for three years and I am grateful for my blessing. I have two adult daughters and four grandchildren. I was a single mom, and I raised my grandkids for 5 years until I became homeless. Being a positive and strong faithful woman has helped me live day to day. I am so honored to be nominated, it is definitely a humbling experience, and I perceive this an honor and a privilege! Thank you so much because I just do everything from the bottom of my heart! My smile is sincere and my smile is meant to be warm. I wouldn't have it any other way!"
Photographed at the Circuit of The Americas.