Rob and Cathy Lippincott
Guero's Taco Bar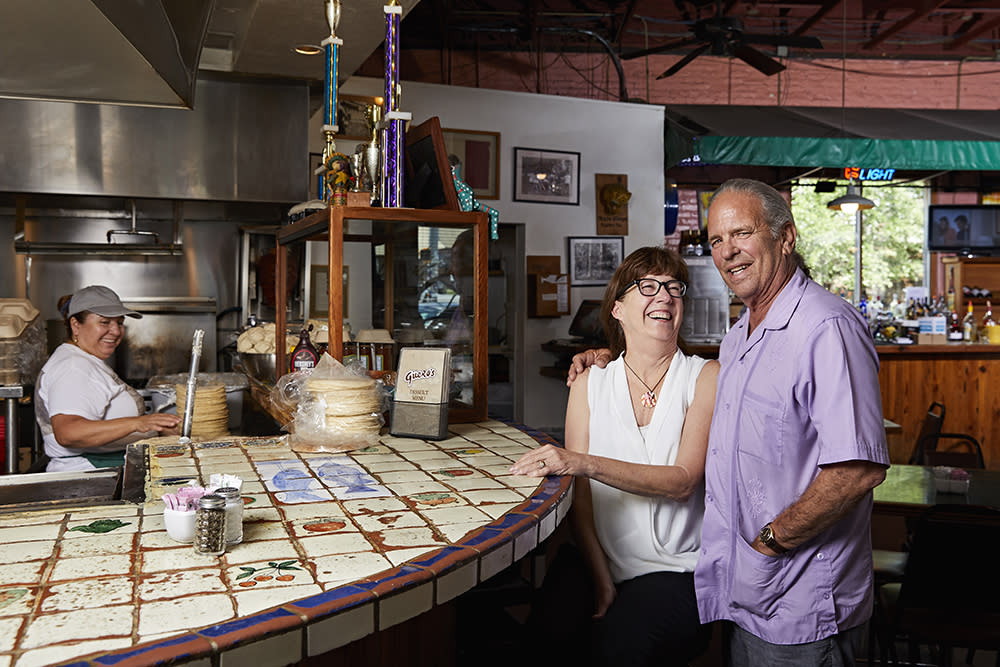 Rob Lippincott is the owner and manager at Guero's Taco Bar and has been in Austin more than 50 years, 31 of those being dedicated to the hospitality industry. What he loves most about his job is that he gets to work with a great "family like" crew and is always meeting new people. What makes him most proud about the industry as a whole is the diversity of the hospitality industry in Austin.
Cathy Lippincott is the co-owner and manager of Guero's Taco Bar and has been in the hospitality industry for more than 30 years. Being the owner and operator allows Cathy to wear many hats. When making suggestions to visitors, she's not shy in recommending her neighbors up and down the SoCo corridor. She also recommends the great nature areas Austin has to offer like the hike and bike trails, Mayfield Park & Lady Bird Johnson Wildflower Center.
"The thing I love about this business is that I never know what I'm going to be facing each day.  From stopped up drains in the kitchen, to new menu development, to staff training and assisting management with their day to day decisions and duties. There's never a dull moment. We have a staff of about 125 folks, this require lots of time and patience and wisdom. They have all been my greatest delight."
Photographed at Guero's Taco Bar.