AUSTIN VISITOR CENTER
602 E. Fourth St.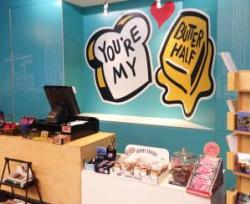 Open 7 Days a Week
Monday - Saturday, 9 a.m.- 5 p.m. and Sunday, 10 a.m.- 5 p.m.
866-GO-AUSTIN; 512-478-0098

Let our friendly volunteers guide your stay in Austin. Stop by our downtown Visitor Center for information on tours of the city, events, can't-miss destinations... even dining suggestions! And while you're here, browse Austin's official gift shop. You'll find everything from Austin-made gifts and souvenirs to UT memorabilia to our annual Austin Music CD. 
Parking is available in the Convention Center Garage - the entry to the garage is on Fifth Street between Red River and Sabine Streets. You can park for 3 hours at a rate of $7, with an additional cost per hour. 
Some of our favorite merch is now available to buy online!