LATINO & LATINA AUSTIN
Contributed by Veronica Castelo
There is so much more to Austin than what meets the eye. This city, known around the world for it's music, politics and burnt orange undertones, is also rich with Latino culture most visitors never fully experience.
For example, many people may not know Austin is home to the official Mexican and Mexican American Fine Art Museum of Texas. The Mexic-Arte Museum, located in downtown Austin, offers year round exhibits and events celebrating traditional and contemporary Mexican, Latin, and Latin American art and culture. One of their most popular events is Viva La Vida Festival and Parade in October, celebrating Dia De Los Muertos, featuring a colorful and fun procession downtown.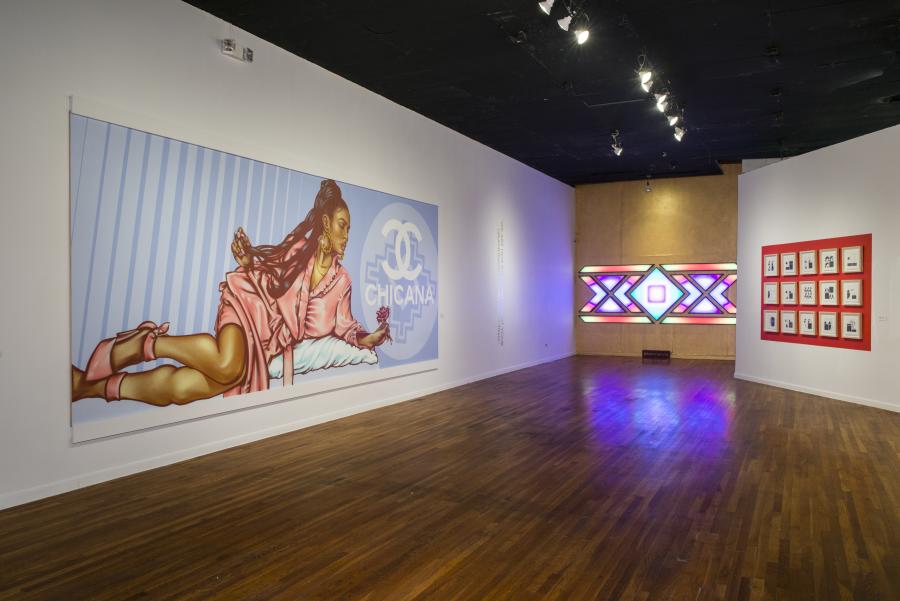 Courtesy of Mexic-Arte Museum.
Austin's diverse culture is not just contained in a museum but sprinkled throughout the entire city. Take a stroll along the east side of Lady Bird Lake and you'll find the Trail of Tejano Legends. These statues recognize the local Latino musicians that helped shape Austin's music scene back in the 40s and 50s including Nash Hernandez and Roy Montelongo.
While at the Capitol (because every visitor has to make that stop) you'll also notice 11 life-sized bronze statues of Spanish American explorers who helped make Texas what it is today. The Mission of the Tejano Monument on the Texas Capitol grounds is the areas latest effort to shed light on that part of Texas' history.
In addition to the museum and public art, Austin's Latino culture comes to life throughout the year with a variety of events including the Pachanga Presents live music series, the Dia de Los Muertos Music Festival, the Cine Las Americas International Film Festival and many more. Cine Las Americas offers screenings of dozens of feature films representing nearly 30 countries like Chile, Costa Rica, Argentina and more.
One hidden treasure that epitomizes Austin's diverse culture is Esquina Tango. It's a charming red house in East Austin that's been converted into a dance studio that offers lessons in tango, salsa and more. On various nights throughout the month Esquina Tango hosts dance parties with live latin music and a fun creative crowd that is as quirky as Austin.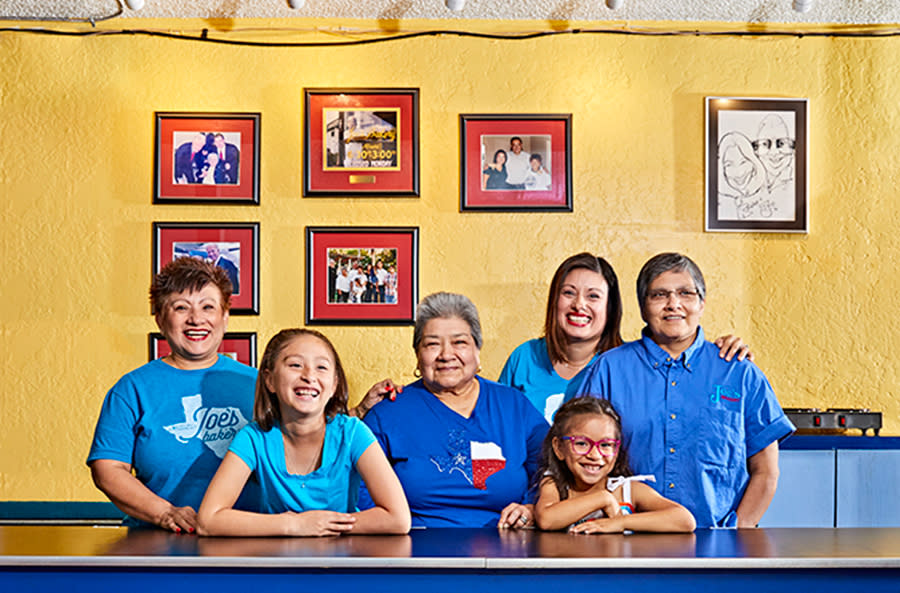 Regina Estrada and family at Joe's Bakery & Coffee Shop. Credit Annie Ray.
Of course, the easiest way to enjoy some of Austin's cultural offerings is to order it for breakfast, lunch or dinner. A trip to Juan in a Million is a must. Make sure to shake the hand of owner Juan Meza, who, along with his monster-sized Don Juan breakfast taco, is an Austin legend. Guero's on South Congress Avenue is another Austin staple offering some of the best margaritas in town, and regular live music in the Oak Garden. Off the beaten path, in the heart of Historic East Austin, is Joe's Bakery & Coffee Shop. This family-owned restaurant offers delicious and authentic comfort food in a cozy atmosphere.
Want more info? Visit the Greater Austin Hispanic Chamber of Commerce at www.gahcc.org.