SUMMERTIME ART, FILM AND LITERATURE AT THE HARRY RANSOM CENTER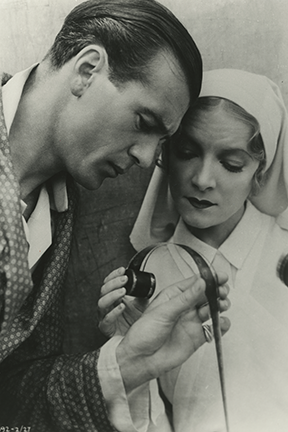 Planning a trip to Austin this summer? Don't miss seeing the literature, art, film and archives of World War I in the Harry Ransom Center's exhibition The World at War, 1914-1918 and the complementary film series.
Join the Ransom Center, Paramount Theatre and Austin Film Society for the World War I Film Series, held in conjunction with the Harry Ransom Center's exhibition The World at War, 1914-1918, on view through August 3, 2014. Screenings take place at multiple locations in May, June and July and feature 12 World War I films, including All Quiet on the Western Front,Lawrence of Arabia and Paths of Glory. For more information on featured films and show times, visit www.hrc.utexas.edu/WWIfilm.
Drawing on the Ransom Center's extensive collections, the exhibition illuminates the experience of the war from the point of view of its participants and observers, preserved through letters, drafts and diaries; memoirs and novels; and photographs and propaganda posters. 
Austin Film Society members and Paramount's Film Fans receive a complimentary set of WWI exhibition postcards at the free screenings at the Harry Ransom Center. Ransom Center members receive a discount on tickets to screenings at the Austin Film Society and Paramount Theatre.
The Harry Ransom Center is one of the top humanities research libraries and museums in the country, and the collections range from performing arts and photography to film, art and literature. The Ransom Center is open to all, including students, scholars and the general public. Admission is free, and the exhibition galleries are open Tuesday through Sunday (hours vary). Tours are available at noon on Tuesdays, 6pm on Thursdays, and at 2pm on Saturdays and Sundays.