FUN FOUND: WAREHOUSE DISTRICT SPOTS EVERYONE IS TALKING ABOUT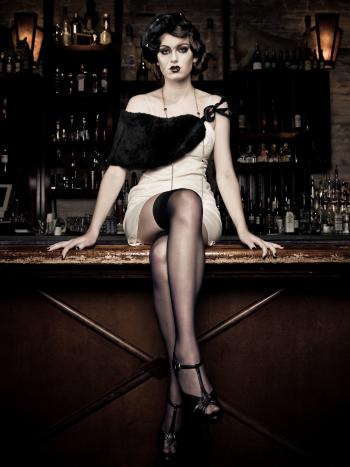 Discover a chic rooftop, vintage bowling, small batch bourbon, exotic dining and exciting nightlife in the Warehouse District. From birthdays and bachelorettes, to SXSW and corporate events, these amazing venues are perfect for a night out or for your next private event.
SPEAKEASY/TERRACE 59:
Revelers are immersed in the roaring 1920's vibe at Speakeasy, a three-level, swanky joint comprised of: The Live Music Lounge with Bowling Mezzanine, which features two vintage bowling lanes overlooking the live music stage. The Kabaret Room, with a turn-of-the-century elevator serving as a room centerpiece. Plus their covered and heated rooftop lounge, Terrace59, is undeniably one of the best rooftops in the city.
The Live Music Lounge will have you feeling like you're back in the early 20th century, with stunning hardwood finishes and a relaxed yet sophisticated atmosphere. Enjoy classic cocktails and live entertainment on a nightly basis featuring Austin's favorite local bands. Have a seat at one of the cozy candlelit tables or dance the night away front-and-center by the band.
When you make your way up to the Bowling Mezzanine you will discover a laid back lounge setting complete with antique couches, a bar, pool table, and vintage bowling lanes. Here, you can kick back with a cocktail and chat with friends while you watch all the action on the dance floor below. On the first floor opposite the music lounge you will also find the Kabaret Room, where DJs spin the latest hits on weekends.
The rooftop lounge, Terrace59, is one of the top spots in Austin to take in the downtown skyline. The inviting rooftop features chic lighting and decor to create the perfect nightclub ambiance. Complete with a full bar and DJ music, it is the perfect spot to spend an evening.
IMPERIA/BAMBU:
For fine dining grab a bite at Imperia, the award-winning restaurant that has been voted one of the best Asian concepts in Austin. Enjoy delicious plates of sushi and Pan-Asian cuisine in the dining room, or relax in the lounge area, where you can sample Imperia's extensive drink menu.
After dinner keep the party going at Bambu Nightclub, the new, bold addition to Imperia, creating an all-encompassing nightlife experience. Bambu offers an upbeat atmosphere with elite mixologists and bottle service, as well as top DJs spinning all night.
TENOAK/ELIXIR LOUNGE:
Those looking for a solid drink should head to TenOak Bourbon House and Lounge, which boasts the largest small batch bourbon collection in Austin. Step through the 120-year-old doors and get lost in the rustic-chic style and laid back atmosphere that makes guests feel right at home. Restaurant by day and lounge by night, TenOak hosts a delicious food menu full of southern-inspired favorites.