Events
The Visit Austin Foundation hosts several events in the community annually. Learn more about initiatives such as the Tourism and Hospitality Career Fair, Give Back Gig and more.
Interested in supporting these efforts? Contact our team for more information.

VOLUNTEER SIGN UP DEADLINE: Thursday, April 29th, 2021
As visitor's make their return to Austin, let's refresh our city's "Front of House" to make sure that Austin is guest-ready. Join the Downtown Austin Alliance and Visit Austin for the inaugural hospitality industry ATX-FOH refresh – a morning of outdoor beautification projects throughout downtown and other hospitality hubs.

• Tuesday, May 18th, 2021 | 8:00am - 12:00pm
• Equipment, t-shirts and grab-n-go breakfast provided
• Masks required and will be provided if needed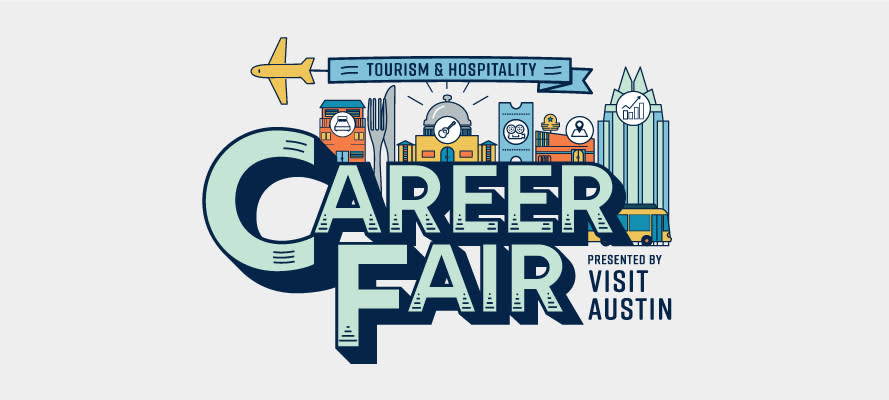 Tourism & Hospitality Career Fair
Postponed. Check back later for new date.
The Tourism & Hospitality Career Fair offers participants the opportunity to network and meet with employers seeking local talent from entry to executive level, representing over 2,600+ available positions.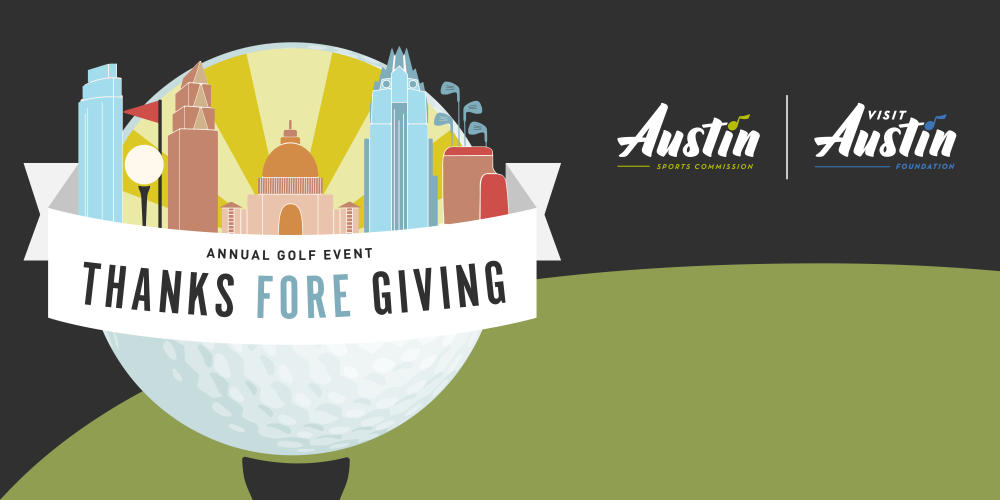 Thanks FORE Giving Topgolf Tournament Benefiting the Visit Austin Foundation
Save the Date: Monday, November 22, 2021
Team up to show appreciation to your staff, clients and community at Thanks FORE Giving. Have some fun and win big prizes during our friendly Topgolf competition! Following the tournament, enjoy a fajita buffet, beverages and live music at the awards and networking reception. Proceeds benefit the Visit Austin Foundation and Austin Sports Commission.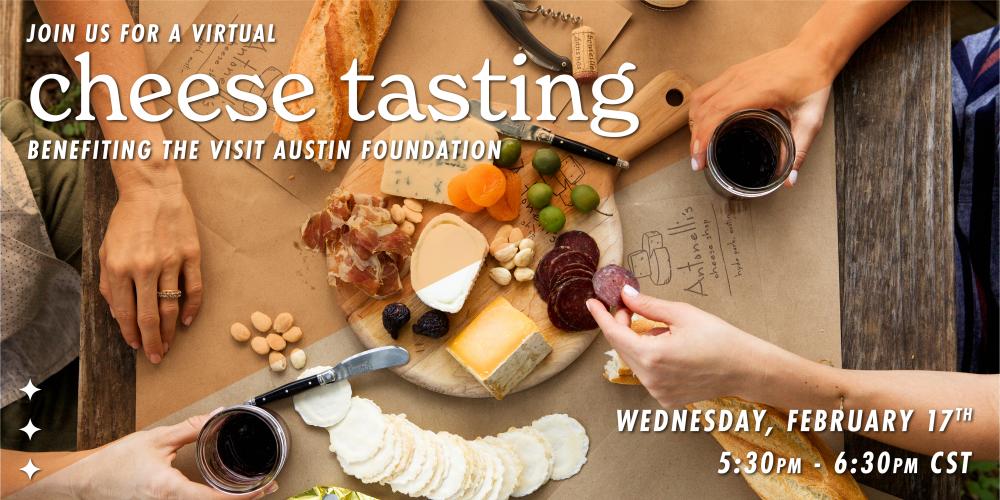 Our first fundraiser of the year was a virtual cheese tasting led by a cheesemonger from local favorite, Antonelli's. Attendees tasted their way through a curated selection of cheeses, pairings, charcuterie and chocolates all while showing some love for the Visit Austin Foundation.
Participants had the opportunity to make a donation to the Foundation during registration. 100% of donations go toward the Foundation's scholarship and workforce development programs. We thank you for your generosity, as we rely on support from partners like you to equip our local hospitality workforce and further advance our industry.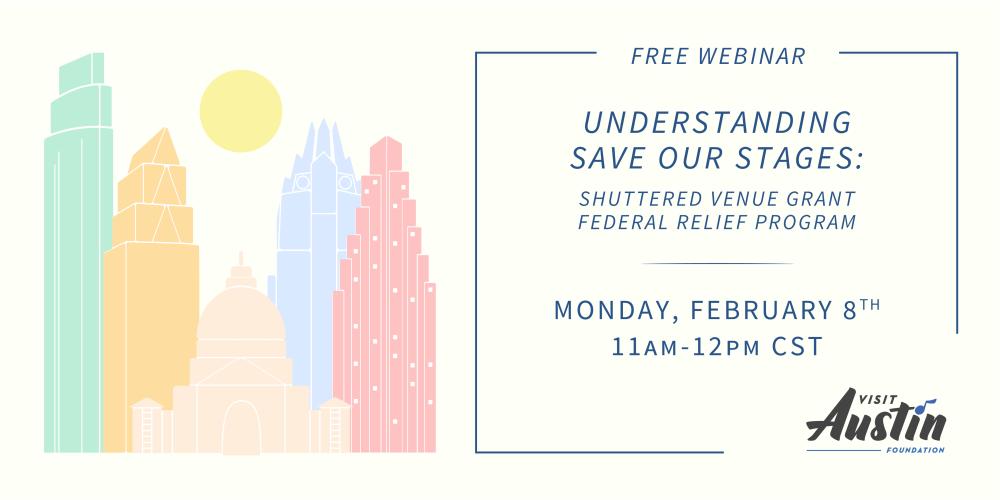 Access the Webinar Recording & Presentation Materials
Learn about the Shuttered Venue Grant Program, more commonly known as Save Our Stages. We'll review which types of businesses and organizations are eligible, how to calculate the potential amount of your grant and the priority of grant awards. We'll also review what is currently known about the application process.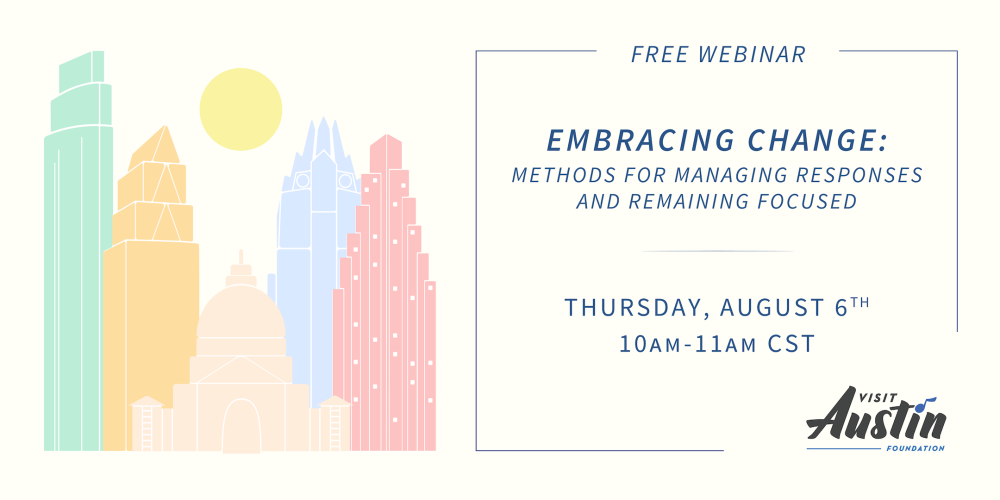 Access the Webinar Recording & Presentation Materials
Learn methods and techniques for managing responses and remaining focused during periods of unprecedented change. Brian Hogg, a Leadership Development Consultant and Executive Coach for the Leadership Foundry, will teach us how to refocus our energy, manage our emotional reaction and embrace the opportunities that change can bring. While we may not be able to control the outside influences on our life, the one area we can control is our response.