Events
The Visit Austin Foundation hosts several events in the community annually. Learn more about initiatives such as the Tourism and Hospitality Career Fair, Give Back Gig and more.
Interested in supporting these efforts? Contact our team for more information.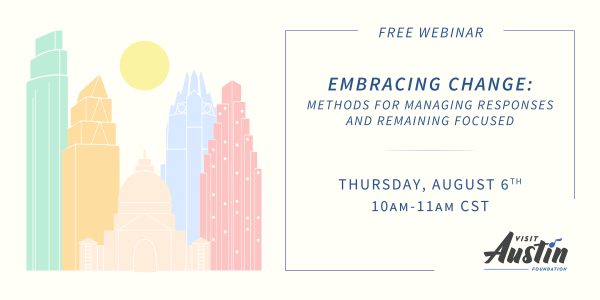 Thursday, August 6 at 10:00 a.m. CST
Register now to learn methods and techniques for managing responses and remaining focused during periods of unprecedented change.
Brian Hogg, a Leadership Development Consultant and Executive Coach for the Leadership Foundry, will teach us how to refocus our energy, manage our emotional reaction and embrace the opportunities that change can bring. While we may not be able to control the outside influences on our life, the one area we can control is our response.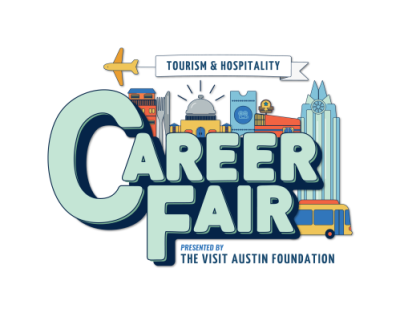 Postponed - The 2020 Tourism & Hospitality Career Fair offers participants the opportunity to network and meet with employers seeking local talent from entry to executive level, representing over 2,600+ available positions.

Thanks FORE Giving Topgolf Tournament
Benefiting the Visit Austin Foundation
Team up to show appreciation to your staff, clients and community at Thanks FORE Giving. Have some fun and win big prizes during our friendly Topgolf competition! Following the tournament, enjoy a fajita buffet, beverages and live music at the awards and networking reception. Proceeds benefit the Visit Austin Foundation and Austin Sports Commission.