Scholarships
The Visit Austin Foundation will offer funding to support students pursuing tourism related degrees at local institutions of higher learning; residents of all ages currently working in the hospitality and tourism industry wanting to advance their career through certification, continuing education or other professional development; and, organizations providing valuable workforce development in Austin's hospitality and tourism sector.
Congratulations to our 2019 Heart of Hospitality Award & Scholarship Recipients, Jessica Hernandez and Ti'Yanna Dozier!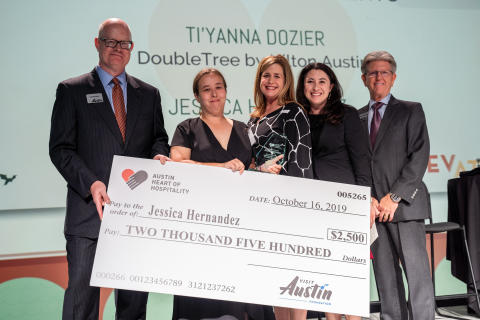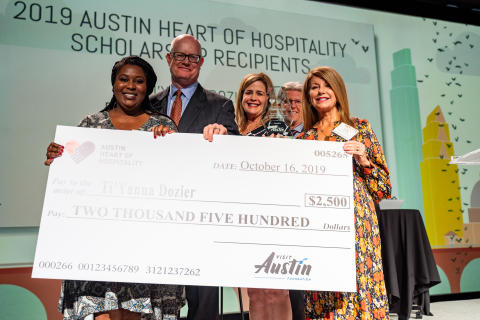 2020 HEART OF HOSPITALITY AWARD AND SCHOLARSHIP 
Front line hospitality employees are the heart and soul of the hospitality and tourism industry. If you receive or witness outstanding customer service from a current or furloughed member of the Austin hospitality industry and would like to recognize them and nominate them for a Visit Austin Foundation career development scholarship, please complete the following information.
Criteria for nominations (please provide examples of each of the following):
Outstanding customer service - exceeding customer expectations
Positive attitude
Initiative – goes above and beyond regular job responsibilities to enhance the customer experience

Eligibility for nomination:
Currently employed (or furloughed) in the hospitality industry.
Interested in advancing their career in the hospitality industry through certification, continuing education or other professional development.
Self-nominations will not be accepted.

Procedure:
Nominations will be reviewed by a committee to determine the 2020 scholarship recipient. The 2020 Visit Austin Foundation scholarship will be announced at our 2020 Visit Austin Annual Meeting. Deadline for nominations has been extended to August 14, 2020.