From major box office hits to cult classics, Austin has provided a spectacular landscape for filmmakers to bring their vision to life. Visitors have flocked to destinations featured in iconic locally made films like "Dazed and Confused" and "The Texas Chainsaw Massacre." With over 50 years of production, there are many film tourism locations in the Austin area to experience including those seen in "Boyhood."
About "Boyhood"
Shot over 12 years, the award-winning "Boyhood" uses vignettes to tell the story of Mason Jr. (Ellar Coltrane) from early childhood to his arrival at college. "Boyhood" uses Mason's point of view to trace life's trials and tribulations, year-by-year, growing up in Texas with divorced parents Olivia and Mason Sr. (Patricia Arquette & Ethan Hawke). From bonding with his older sister Samantha (Lorelei Linklater) over time to dealing with his abusive stepdad Bill (Marco Perella) or finding first love with Sheena (Zoe Graham) - each yearly vignette we see more of the making of Mason's character. Production on the innovative film began in 2002 and wrapped in 2013, with Linklater's goal to make a film about growing up through snapshots over a few days each year of Mason's life.
Details: IFC Films / Rated R / 165 minutes / Drama
Director: Richard Linklater
Cast: Patricia Arquette, Ellar Coltrane, Lorelei Linklater, Ethan Hawke, Zoe Graham and Marco Perella
Streaming On: @YouTube, @iTunes, @Criterion, @MicrosoftStore, @PrimeVideo, @GooglePlay, @VuduFans
Locations
Scene: Pedernales Falls State Park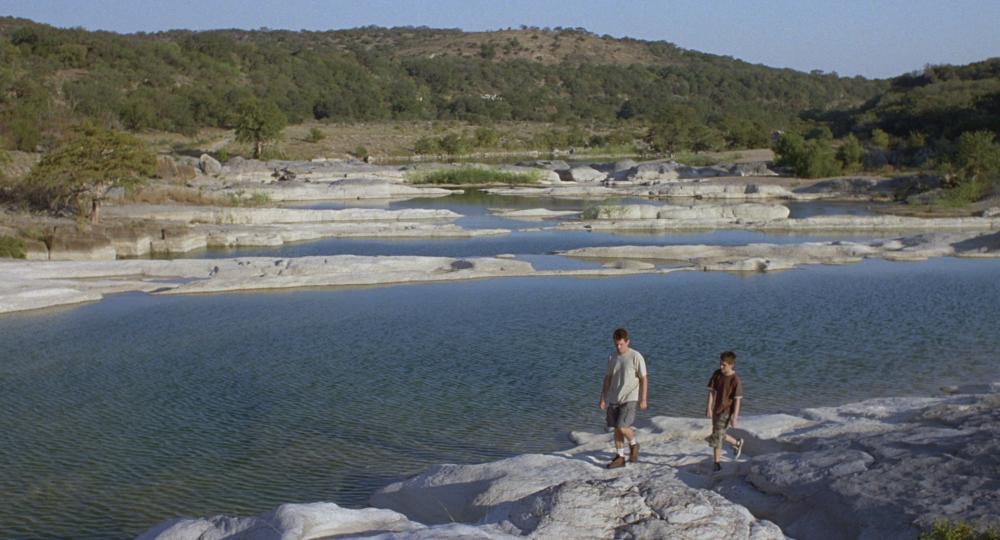 The two Masons (Coltrane & Hawke) quintessential father-son bonding experience of camping under the stars, eating s'mores and talking about Star Wars took place at Pedernales Fall State Park, a popular hiking and camping destination in the Texas Hill Country about 90 minutes west of Austin.
Location: Pedernales Falls State Park (2585 Park Road 6026, Johnson City, TX 78636)
 
Scene: The Continental Club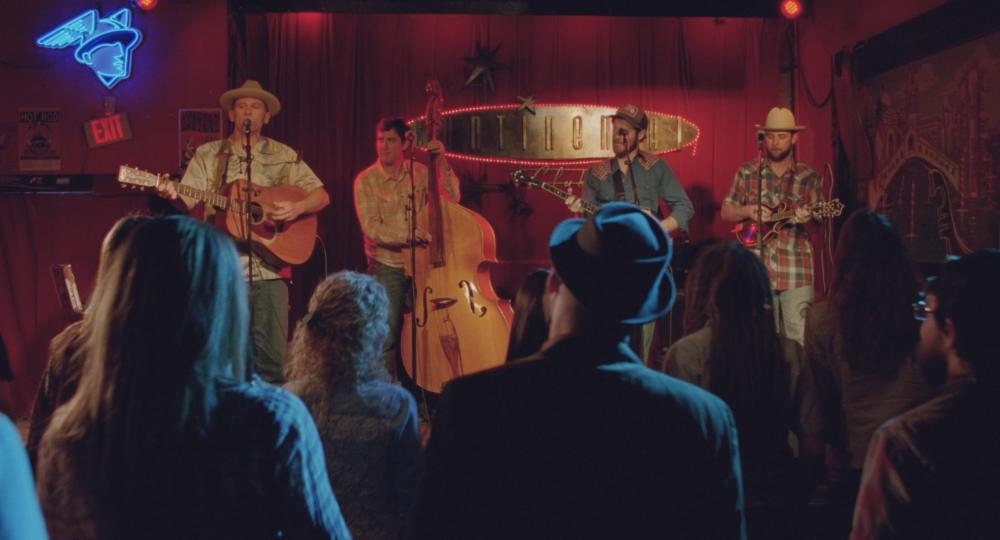 This isn't the first time Linklater has featured the notable The Continental Club; this location was also featured in Richard Linklater's earlier film, "Slacker." In "Boyhood," this iconic venue makes an appearance when Mason (Coltrane) and Samantha (Linklater) are seen checking out a country band with their friends while Mason is checking out Austin and UT.
Location: The Continental Club (1315 S Congress Ave, Austin, TX 78704)
Scene: South Congress Avenue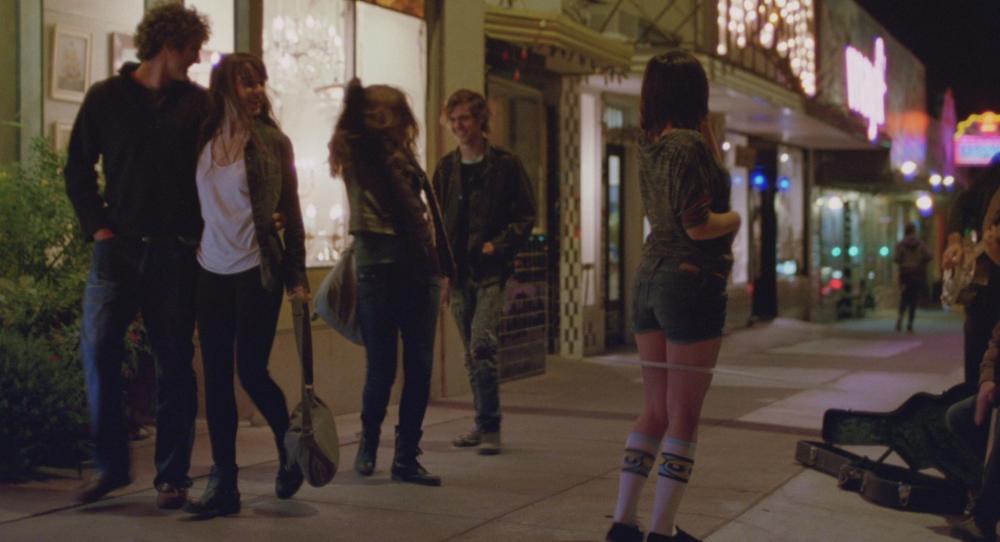 While visiting Austin, Mason (Coltrane), Samantha (Linklater) and Sheena (Graham) stroll down South Congress Avenue checking out the eclectic shops and culture.
Location: South Congress Avenue (1522 S Congress Ave, Austin, TX 78704)
 
Scene: Magnolia Cafe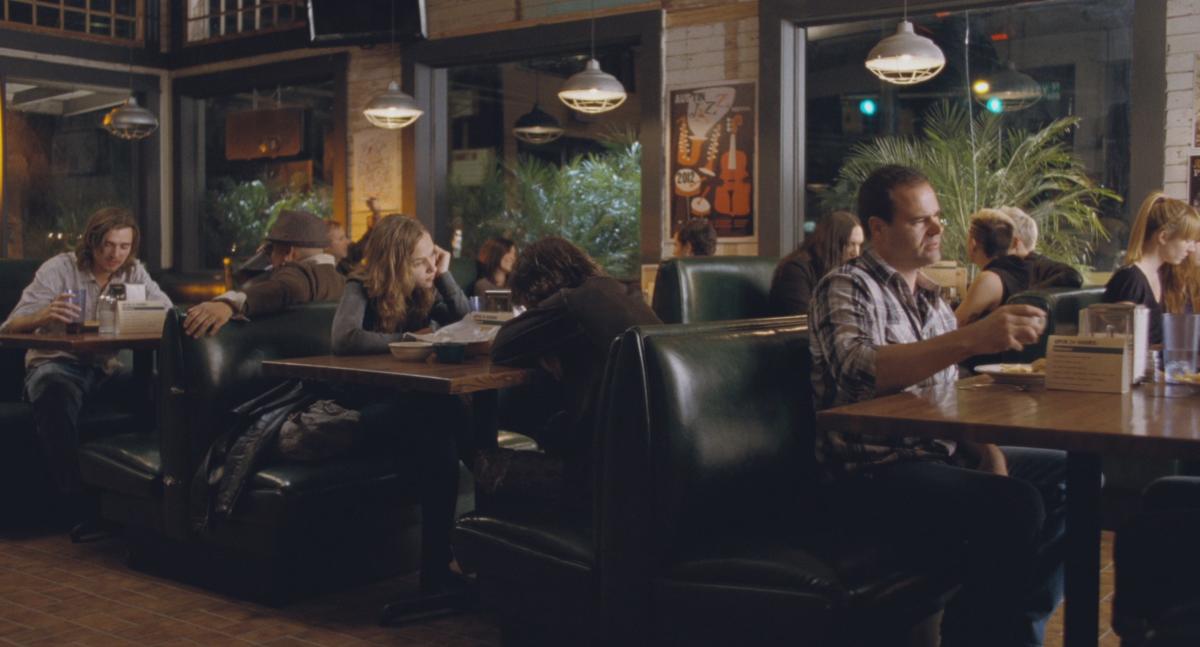 After enjoying the Austin nightlife, Mason (Coltrane) and Sheena (Graham) make a 3 a.m. pitstop at the iconic diner Magnolia Cafe to eat some amazing queso and talk philosophy.
Location: Magnolia Cafe (1920 S Congress Ave, Austin, TX 78704)
 
Scene: Parking Garage

During a visit to Austin, Mason (Coltrane) and his girlfriend Sheena (Graham) have a romantic kiss while watching the sun rise from atop of a parking garage rooftop overlooking the city. The garage was also featured in a similar brief scene in "Song To Song."
Location: State of Texas Garage N (300 San Antonio St, Austin, TX 78701)
Iconic Filming Location Map
Explore more iconic filming locations during your next visit to Austin. The Austin Film Tourism Guide has details on the where scenes from your favorite movie and television series were filmed in and around Austin.