From major box office hits to cult classics, Austin has provided a spectacular landscape for filmmakers to bring their vision to life. Visitors have flocked to destinations featured in iconic locally made films like "Dazed and Confused" and "The Texas Chainsaw Massacre." With over 50 years of production, there are many film tourism locations in the Austin area to experience including those seen in "The Newton Boys."
About "The Newton Boys"
"The Newton Boys" is based on the true story of America's most successful bank robbers of the early 1920s. Over four years, the Texas-born Newton brothers, Willis (McConaughey), Joe (Ulrich), Jess (Hawke) and Dock (D'Onofrio) went on a crime spree that took them across the US and into Canada, robbing six trains and 80 banks. The Newton Boys went as far as robbing bank vaults at night to avoid hurting anyone. As far as locations go, "The Newton Boys" utilized many of the small towns surrounding Austin that could play a period role, like Bartlett, Bertram, Buda, Liberty Hill, Lockhart, Martindale and Pflugerville. Richard Linklater pulled together a stellar cast that includes Julianna Margulies, Chloe Webb and musician Dwight Yoakham as the Newton's associate Brent Glass.
Details: 20th Century Fox / Rated PG-13 / 122 minutes / Action, Crime, Drama, History, Western
Director: Richard Linklater
Cast: Matthew McConaughey, Ethan Hawke, Skeet Ulrich, Vincent D'Onofrio, Dwight Yoakam, Julianna Margulies
Streaming On: @YouTube, @iTunes, @FandangoNOW, @MicrosoftStore, @PrimeVideo, @GooglePlay, @VuduFans
Locations
Scene: Caldwell County Jail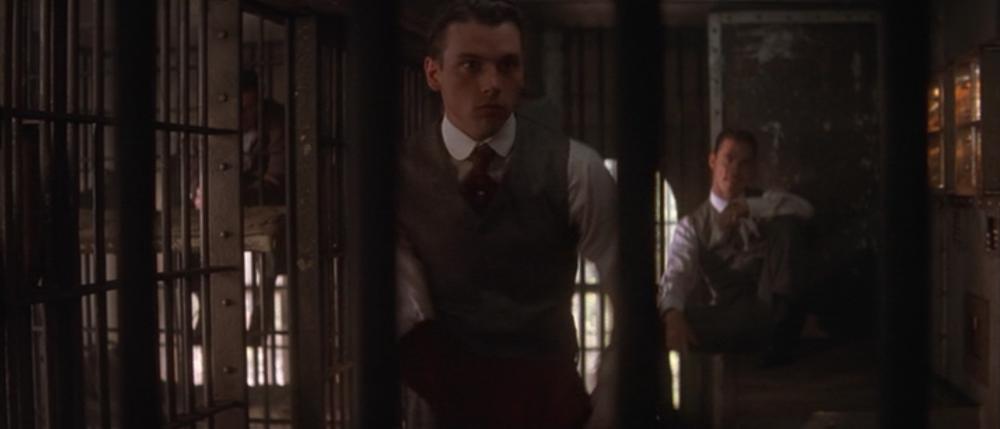 At the beginning of the film, brothers Willis (McConaughey) and Joe Newton (Ulrich) are thrown into the Caldwell County Jail after being accused of robbing a picture show theatre in town.
Location: Caldwell County Jail Museum (314 E Market St, Lockhart, TX 78644)
 
Scene: Bartlett National Bank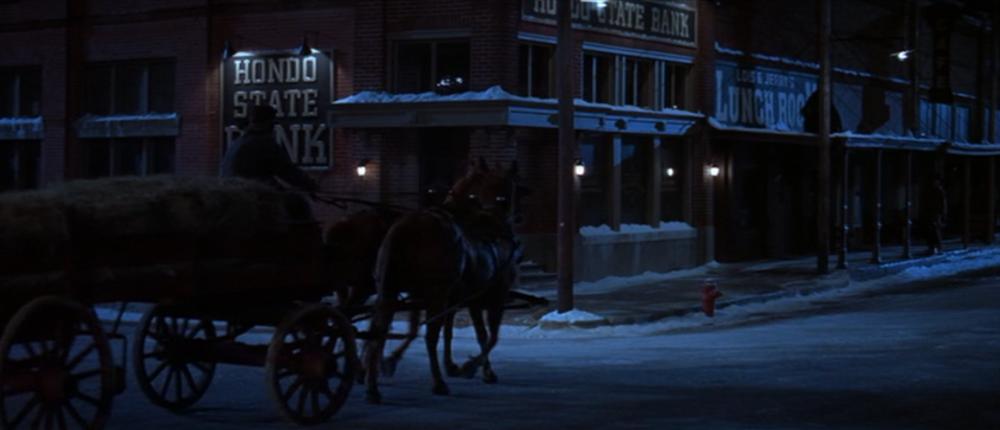 The old Bartlett National Bank building was used for the night robbery scene—the explosion to open the vault was so large that it blew out all the building's windows. The old Bartlett National Bank is now a bed and breakfast, and was also used as a location in "True Grit."
Location: Bartlett National Bank Guest House (200 E Clark St, Bartlett, TX 76511)
 
Scene: Paramount Theatre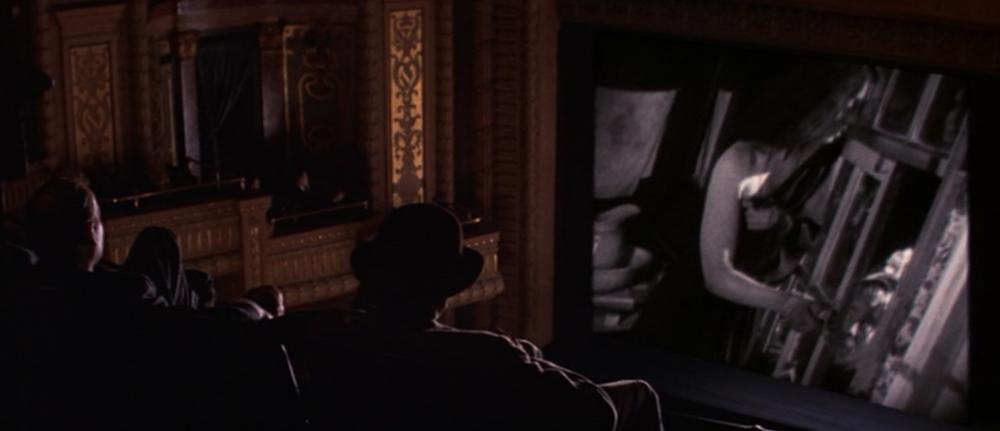 In the film, Joe Newton (Ulrich) stops by the Paramount Theater to reflect on a robbery gone wrong, while watching a silent film. The location was also used in the filming of "Spy Kids 2: Island of Lost Dreams."
Location: Paramount Theatre (713 Congress Ave, Austin, TX 78701)
Iconic Filming Location Map
Explore more iconic filming locations during your next visit to Austin. The Austin Film Tourism Guide has details on the where scenes from your favorite movie and television series were filmed in and around Austin.