From major box office hits to cult classics, Austin has provided a spectacular landscape for filmmakers to bring their vision to life. Visitors have flocked to destinations featured in iconic locally made films like "Dazed and Confused" and "The Texas Chainsaw Massacre." With over 50 years of production, there are many film tourism locations in the Austin area to experience including those seen in "Bernie."
ABOUT "BERNIE"
"Bernie" is based on Skip Hollandsworth's January 1998 Texas Monthly article, Midnight in the Garden of East Texas. The dark comedy follows the true crime in small-town Carthage, Texas, as told in-part by the town gossips. Beloved by the community, mortician Bernie Tiede (Jack Black) becomes the only friend of the wealthy widow Marjorie Nugent (Shirley MacLaine). The townsfolk consider her cold and unpleasant, but the 80-year-old Marjorie and her 39-year-old companion Bernie are inseparable. In 1996, Bernie murders 81-year-old Marjorie after snapping due to her emotional abuse. For months, Bernie excuses her absence, using Marjorie's money to support local businesses until her family discovers her corpse in a freezer chest. Bernie is then put on trial for murder by prosecutor Danny Buck Davidson (Matthew McConaughey).
Details: Millennium Entertainment / Rated PG-13 / 99 minutes / Crime, Drama, Comedy
Director: Richard Linklater
Cast: Jack Black, Shirley MacLaine and Matthew McConaughey
Streaming On: @YouTube, @GooglePlay, @MicrosoftStore, @iTunes
Locations
Scene: The Carthage BBQ Joint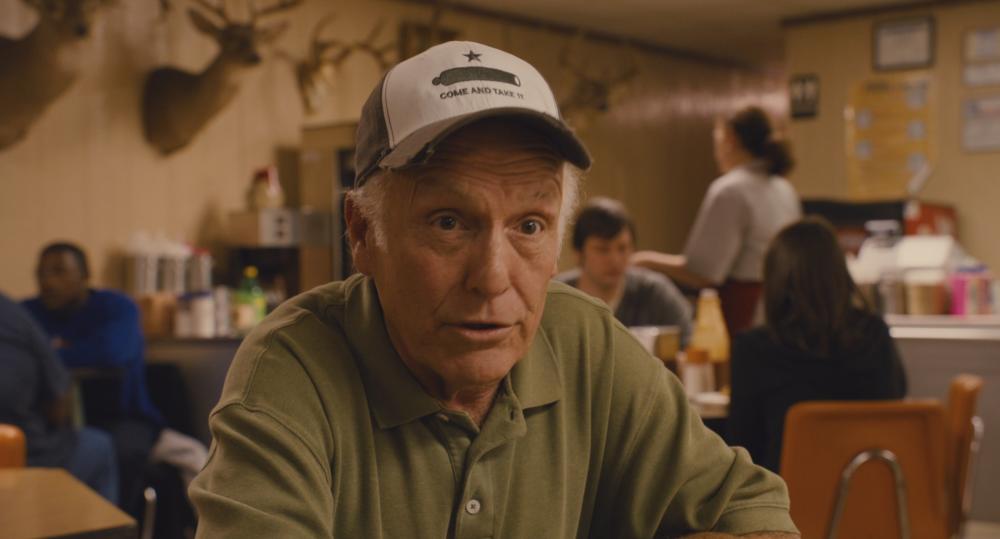 Zimmerhanzel's BBQ is a Smithville institution: delicious brisket, deer heads on the wall and those bright orange chairs. Multiple sequences in Bernie were filmed Zimmerhanzel's, including the one with the scene stealing Sonny Carl Davis hilariously explaining the different regions of Texas.
Location: Zimmerhanzel's BBQ (307 Royston St, Smithville, TX 78957)
 
Scene: San Augustine County Courthouse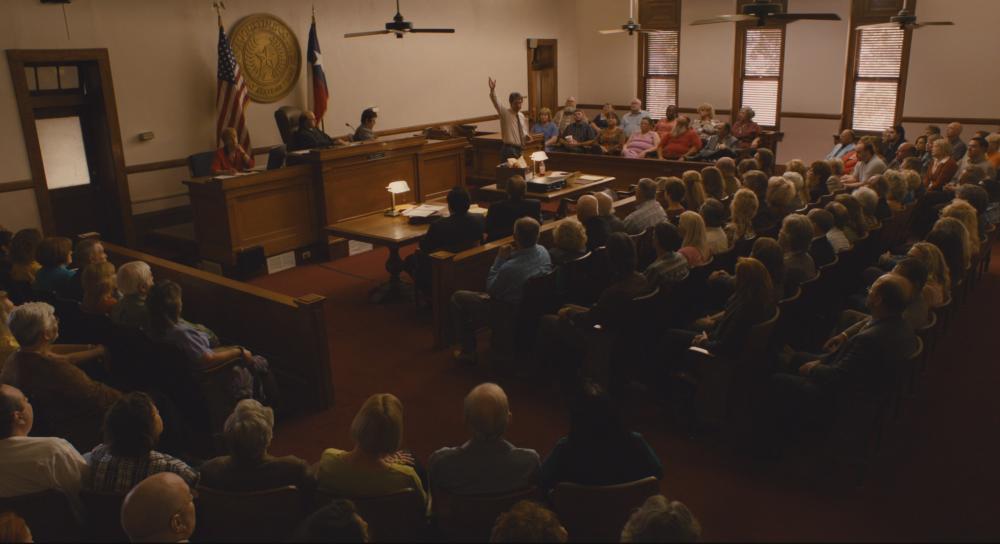 The Bastrop County Courthouse serves as the San Augustine County courtroom during the trial scenes where District Attorney Danny Buck (McConaughey) tries Bernie (Black) for the murder of Marjorie Nugent. The scenes with town gossip Kay McCabe (played by Matthew McConaughey's mother, Kay McConaughey) were filmed in the gazebo outside the courthouse lawn. This location was also featured in multiple episodes of the CW series "Walker."
Location: Bastrop County Courthouse & Jail Complex (804 Pecan St, Bastrop, TX 78602)
 
Scene: Mrs. Senior Carthage Contest

The famous Hyatt Regency Lost Pines Resort And Spa was the venue for the scenes where Bernie (Black) hosts the Mrs. Senior Carthage Contest. The local senior dance troupe Class Act played the roles of contestants.
Location: Hyatt Regency Lost Pines Resort And Spa (575 Hyatt Lost Pines Rd, Cedar Creek, TX 78612)
Iconic Filming Location Map
Explore more iconic filming locations during your next visit to Austin. The Austin Film Tourism Guide has details on the where scenes from your favorite movie and television series were filmed in and around Austin.