Unique Austin Enterprises
Austin enthusiastically supports creativity in all forms. So, it's no surprise that you'll find an array of unique Austin enterprises. Antonelli's Cheese Shop is an Austin favorite, offering tastings of nearly 100 different artisanal cheeses and cheese appreciation classes. Austin teenager and bee ambassador Mikaila Ulmer founded Me & the Bees Lemonade, using local honey as part of her mission to save the honeybees one bottle of delicious lemonade at a time. You can't go shopping in Austin without browsing the amazing selection at Allens Boots, an Austin boot store tradition since 1977. Pick up an affordable printed leather handbag from Kelly Wynne, a local fashion brand founded in 2012.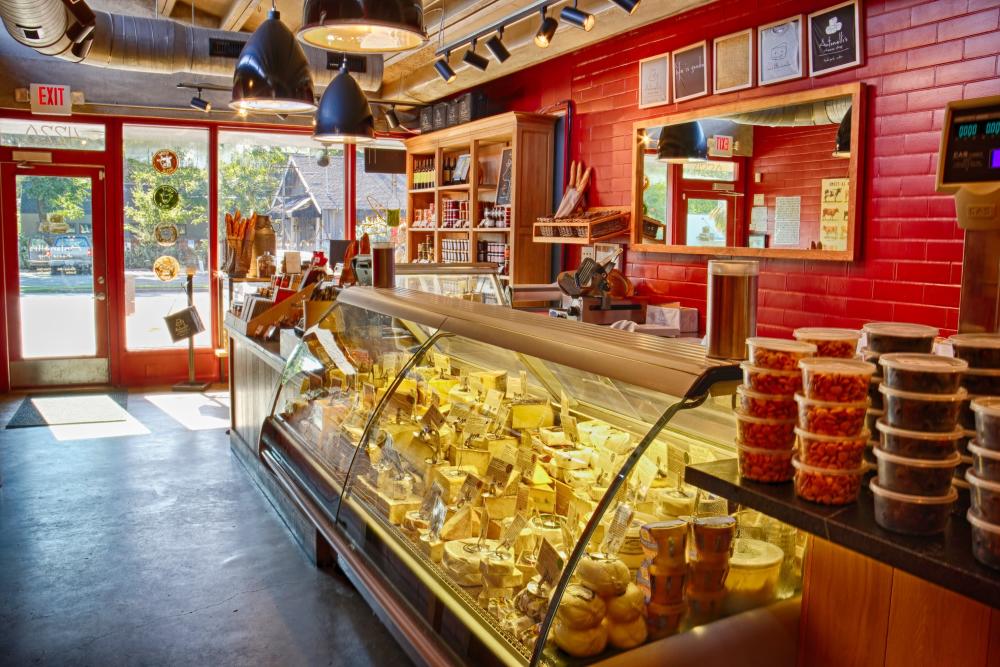 Antonelli's Cheese Shop. Credit Elijah Whites, Serving Social.
Business Spotlight: Antonelli's Cheese Shop
4220 Duval St., Austin, TX 78751
www.antonellischeese.com
While on their honeymoon, John and Kendal Antonelli pondered their future and decided to "do something in cheese." In order to educate themselves about everything cheese, the Antonellis put themselves through cheese boot camps, ran a cheese club out of their house, attended cheese conferences, interned for French affineur Herve Mons and journeyed through Europe, tasting their way through thousands of different cheeses.
After doing exhaustive research, the Antonellis realized that working behind an artisanal cheese case would allow them to fulfill their passions: eating and sharing great cheese, traveling the world and spending more time together. Thus, Austin's first specialty cheese shop was born in the city's historic Hyde Park neighborhood.
Today, Antonelli's Cheese Shop is a bustling cut-to-order cheese shop where visitors are invited to "taste the case" in the Old World tradition (with up to 100 different cheeses to choose from). In fact, it has been recognized by Travel + Leisure as one of the top cheese shops in the country. Antonelli's hosts weekly public and private cheese appreciation classes in its Cheese House, where a friendly cheesemonger guides attendees through the story behind each cheese. The shop partners with artisans who are truly committed to managing their lands sustainably and caring for herds humanely, allowing them to source the finest local, domestic and international cheeses.
Antonelli's Cheese Shop offers private corporate team building and networking events, as well as virtual group tastings. Plus, the Antonellis themselves are available as fun and inspirational public speakers.