Gaming
The Austin area has become the premier destination for creative and digital media technology, including gaming. Both established and emerging players have settled in Austin, where they can easily tap into an extremely creative, innovative and well-educated talent pool. Airship Syndicate is an indie game development studio based in Austin and helmed by comic artist legend Joe Madureira, creator of Darksiders. Magic Leap, an augmented reality start-up with offices around the world, has a research and development center in Austin. The University of Texas at Austin recently launched its Game Development and Design Program for undergraduates interested in a career in the gaming industry, guaranteeing a steady supply of top talent for Austin's creative media companies.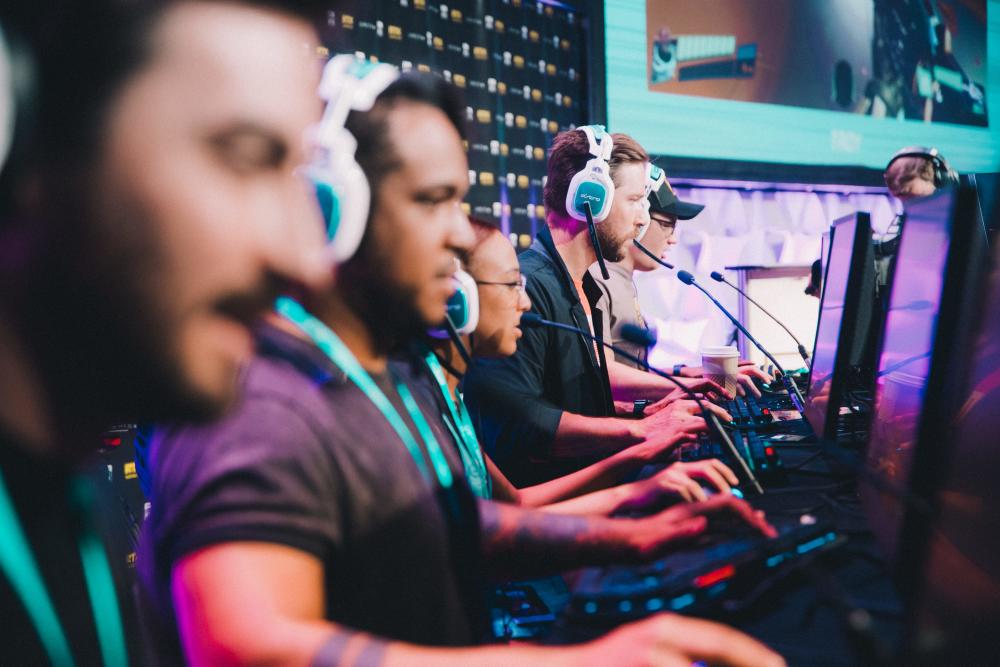 RTX Austin. Courtesy of Rooster Teeth.
Business Spotlight: Airship Syndicate
8500 N Mopac Expy, Austin, TX 78759
www.airshipsyndicate.com 
Airship Syndicate was founded by four industry vets formerly of Vigil Games - the house that Darksiders built. Led by visionary comic artist Joe Madureira, they work with a wide group of talented contributors located both in our studio and around the world.
Comic legend Joe Madureira is the creator of the best-selling Battle Chasers series of comic books, and was the creative director on the AAA action/adventure games Darksiders and Darksiders II. He has also been a popular contributor to many venerable comic franchises, beginning at age 17: Uncanny X-Men, Avenging Spiderman, Ultimates, Savage Wolverine, and Inhuman to name a few. He has something big up his sleeve for Airship.
Airship Syndicate's projects include Battle Chasers: Nightwar, Darksiders Genesis, and the upcoming Ruined King: A League of Legends Story. Their goal is simple: build a lean, fun, independent game studio to create top quality games for a variety of gaming platforms.
FEATURED BUSINESSES
ArtCraft Entertainment | crowfall.com
Aspyr | | aspyr.com
Certain Affinity | certainaffinity.com
Electronic Arts (EA Austin) | ea.com
Take a look at a more complete list of businesses in this industry here.