History
The history of Austin's famous indie rock scene stretches back to the hey-day of psychedelic rock, the 1960s and '70s. The original Vulcan Gas Company, the precursor to the infamous Armadillo World Headquarters, incubated the Austin indie music scene in which some of the nation's greatest rock figureheads emerged. As now-legendary bands such as Roky Erickson & the 13th Floor Elevators began to appear, they helped embed within the local scene a rock 'n' roll DIY culture that the Austin music community is known for today. Upon Vulcan's closure, the legendary "the 'Dillo" became the top spot for Austin music for over a decade, showcasing a number of different genres to an audience of up to 1,500 patrons.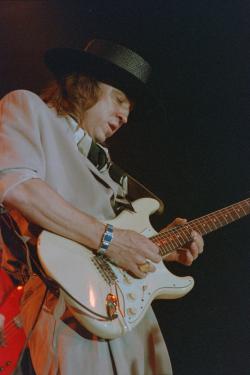 Alternating onstage were rockers such as Janis Joplin, Stevie Ray Vaughan, and Shiva's Headband on some nights, and on others were outlaw country musicians like Willie Nelson and Waylon Jennings. Eventually, upon the DIY floors of stitched-up carpeting within a building that was previously an abandoned armory, Austin's unique "cosmic cowboy" sonic identity began to form from the infusion of country and psychedelic rock music. Eddie Wilson, the owner of the 'Dillo, also bought the historic venue Threadgill's on New Years Eve in 1981.
Austin's years of rock 'n' roll continued in the late 1960s through 1999 with local landmark Liberty Lunch, a venue which at some point in time may have lacked a roof, but never did it lack the DIY spirit of Austin. Located on what is now the Second Street District, fans of past decades could see then-"nobody" artists like Dave Matthews Band, Nirvana, and Smashing Pumpkins for a whopping $7.
Austin was also welcoming of alternative genres of music. The famous Back Room, established in 1973 on East Riverside, was a known mecca for metal music and a widespread of other genres. The succeeding venue, the second iteration of Emo's, resides in the old Back Room spot today and continues its legacy of inviting both local talent and high-profile touring acts to perform on its stage.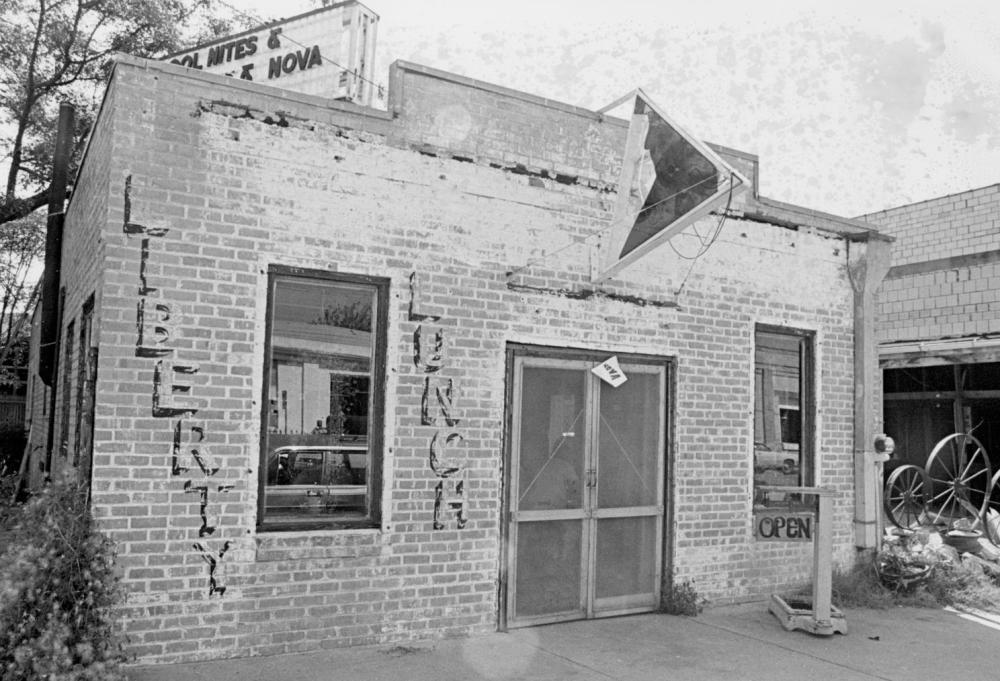 Another important component of the local legacy of indie/rock music is its DIY-spirited punk scene, a genre which has developed into Austin's favorite medium for youthful dissent. Memorably, in September of 1978, when Huns lead singer Phil Tolstead started a scuffle with a police officer who was investigating a noise complaint at Chicano-turned-punk venue Raul's Club, a small riot ensued and six arrests were made. This incident made national headlines and was covered in Rolling Stone, forever cementing Austin's punk rock reputation. Additionally, one of the most famous bands to come out of Austin's local punk scene during this time was the Butthole Surfers, a group which inspired a long list of others to eventually join Texas's punk revolution.
Venues for Indie & Rock Music
Reminiscent of Austin's history of 1970s cowboy counterculture and music, the Red River Cultural District maintains a full schedule of live music seven sweaty nights a week. The Mohawk, arguably one the liveliest of the venues within this area, hosts local and touring acts inside and outside on its two stages. Inside, a sign adorned with their motto "All Are Welcome" sits atop of the main entrance to the inside bar where patrons are invited to order specialty cocktails and linger in between sets under the watchful eye of the venue's friendly taxidermy bear.
Further along the famous Red River Cultural District, bar-hoppers may smell the trademark scent of Austin, TX as they near Stubb's Bar-B-Q: brisket and beer. The amber light of Stubb's neon sign welcomes visitors from far and wide. While known for it's delicious food and nationally recognized BBQ sauce, the Stubb's stages have been lit since 1996, inviting national touring bands to perform on the famous Stubb's Waller Creek Amphitheatre stage and local bands to perform on its more intimate indoor stage.
On the East Side, only Austin's grittiest bands are discovered playing on the DIY stages of Hotel Vegas. Here, the spirit of punk rock crawls from the floorboards to the ceiling. It is home to a spacious patio, an intimate indoor stage, and night after night of local talent to boot. Not to mention, Tuesday nights are Steak Nights at the Hotel Vegas Concession Stand, the perfect food truck for late-night munchers.
Further east is the Electric Church, an underground DIY space much deserving of the label of "weird" that is so often associated with Austin. With its ultra-bohemian vibes, the venue frequently hosts bands of psychedelic influence akin to its name which is derived from a term that Jimi Hendrix coined. Needless to say, the Electric Church provides its audience with plenty of anthropological opportunities and music.
Lastly, bands of all genres perform at the Carousel Lounge, established in 1963. Today, the venue maintains the same eerie circus theme as its founding and remains one of Austin locals' favorite watering holes where you can bring your own liquor (they only sell wine and beer).
More Essential Musicians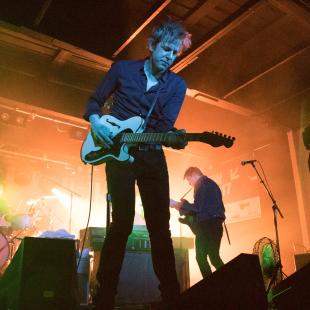 Following in the footsteps of the great musical talents that graced the many stages before them, Austin's indie musicians have perfected the art of live music. Discover some of the grit, punk, or DIY spirit of Austin with bands such as rock duo Black Pistol Fire, indie veterans of the Red River scene Otis the Destroyer, female rock supergroup Queue Queue, punk rock talents Big Bill, indie heavyweights Hikes led by Filipinx songwriter Nay Wilkins, and feral psych-rock duo Ghost Wolves.
Contributed by Nathalie Phan.