History
Austin's history of blues and soul music is vast and revered. The city's blues scene can be traced back to the early 1900s. There are many important figures in Austin blues including "Pee Wee" Crayton, Hosea Hargrove, T.D. Bell, Erbie Bowser, Ernie Mae Miller, and the Eastside Kings of which the annual blues and jazz event Eastside Kings Festival is named after.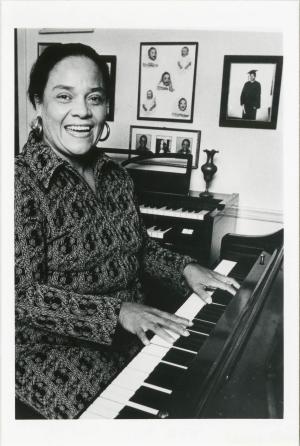 One of the most standout influential figures, however, was pianist Roosevelt Thomas "the Grey Ghost" Williams who was responsible for pioneering the blues sound of Austin in the 1920s. While several jazz venues began to open in Austin, Williams was part of the Chitlin' Circuit that thrived with Eastside music halls including the historic premier blues club known as Victory Grill, now a cultural artifact of East Austin. Johnny Holmes, a booking agent and band manager, opened the venue in 1945 as a cafe that welcomed black soldiers and musicians during the time of legal segregation in the south. With the burgeoning jazz and blues scenes, the restaurant evolved into a club known for its music in addition to its food and drink. Of the touring acts that made stops at the Victory Grill and other venues in East Austin were greats like B.B. King, Ike and Tina Turner, local heavyweight Janis Joplin, and even a young Elvis Presley.
In the 1950's, Charlie Gilden, an African-American businessman, purchased a block of businesses on the East Side including a swanky jazz and blues venue called Charlie's Playhouse and an after-hours club called Ernie's Chicken Shack at the height of the segregation era. One of the mainstays of blues music in Austin, Henry "Blues Boy" Hubbard, played with his band The Jets which was the house band for both venues.
In the 1960s, W.C. Clark emerged as the "Father of Austin Blues" because of his influence on the local blues scene. For decades, Clark was a prolific blues musician whose band W.C. Clark Blues Revue played venues with international greats such as B.B. King and James Brown. He shared the stage as part of the Triple Threat Revue with Stevie Ray Vaughan and Lou Ann Barton. In the late '80s, Clark taught the young rock prodigy brothers Charlie and Will Sexton how to play the guitar.
In the late 1970s, the beloved TC's Lounge opened where the Sahara Lounge now sits. It remained a fixture of Austin music for 33 years. Regulars of the former venue remember Monday nights with the Little Elmore Reed Band and Wednesdays with Soul Track Mind. Baby Girl, its much loved bartender, cooked and served free food and cold beer.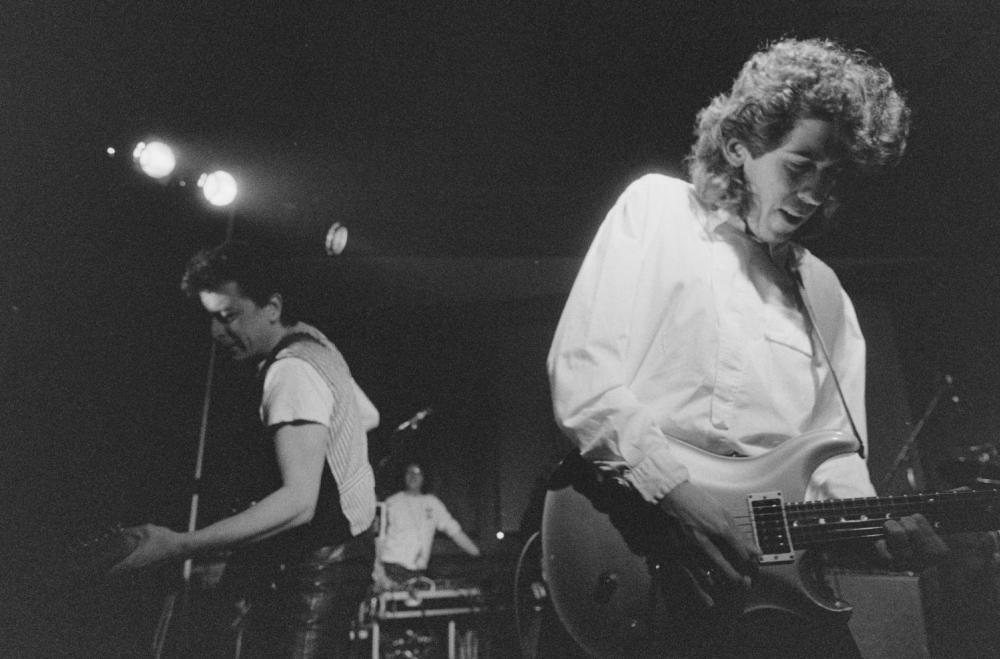 Joe Ely at Crest Hotel. Courtesy of Austin History Center, Austin Public Library.
Another essential part of the story of Austin blues is the legendary music promoter Clifford Antone, a man who is credited as the ultimate music patron. Antone was absolutely possessed by his love for the blues. At age 25, he opened the original Antone's Nightclub which served to be one of Austin's first music venues on the once-nefarious Sixth Street, founded on the premise that it would be a local institution for blues music for decades to follow. Throughout several location changes, the club saw live performances by national icons such as Muddy Waters, Jimmy Reed, Fats Domino, James Brown, Ray Charles and dozens of others.
Uncoincidentally, around the same period of time as the opening of Antone's inaugural location, Texas blues music flourished in Austin. A young Stevie Ray Vaughan, who made regular appearances at Antone's, made Austin his home after dropping out of high school and saw immediate success with the release of his band's debut album Texas Flood in the fall of 1982. After his tragic death, Vaughan was memorialized at the foot of Lady Bird Lake where a statue of him still stands today at Auditorium Shores.
Venues for Blues & Soul
After a few moves around town, Antone's latest iteration settled on Fifth Street in the heart of downtown. As a mentor to many great blues musicians including Gary Clark Jr. and Jimmie Vaughan, Clifford Antone's spirit is felt heavily in the room and the venue holds onto the original motto of its first location: "Home of the Blues." The club hosts local musicians such as the legendary and soulful Miss Lavelle White, guitar slinger and multi-instrumentalist Jackie Venson, and Antone's Records owner and Clifford Antone mentee Eve Monsees.
Further east resides the Skylark Lounge. With a full schedule of live music each night, the Skylark regularly hosts blues and other genres. Off of the beaten-path on the East Side of Austin, it's a local favorite hang-out spot with a full kitchen and bar. Within its intimate space, you can catch those like the Soul Man Sam ("The Original Soul Man"), award winning multi-instrumentalist and TV host of local program "Blues Monday Live" Oscar Ornelas, and urban blues harmonicist Gene "Birdlegg" Pittman of Birdlegg & the Tight Fit Blues Band.
Lastly, one of the oldest continuously running venues in Austin, the Continental Club, opened in 1955 as a supper club but went through the evolution of becoming Austin's first burlesque club and later a blue collar bar on South Congress. Having hosted local legends such as Stevie Ray Vaughan, Joe Ely, Paul Ray & the Cobras, the Fabulous Thunderbirds, Robert Plant, and Bill Carter and the Blame, the venue's resume of talent is as impressive as its legacy. Continuing that legacy are modern-day local acts such as the Peterson Brothers, Guy Forsyth, and Jon Dee Graham. The attached listening room called the Continental Gallery is an intimate space that often hosts live jazz, soul, and R&B in a unique speakeasy fashion.
More Essential Musicians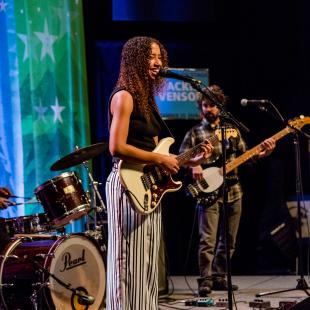 Along with the bands previously mentioned, add blues singer Sue Foley (yet another Clifford Antone-discovered artist), Austin City Limits Hall of Famer Marcia Ball, Austin's " Queen of Soul" Tameca Jones, musician Carolyn Wonderland who is widely admired even by those such as Bob Dylan, and blues/soul musician of worldwide acclaim Ruthie Foster to your list of Austin's endless list of blues musicians to discover. 
For more information on the Austin blues scene, visitors may visit the Texas Music Museum or contact the Austin Blues Society, a non-profit that exists to fulfill its mission to "represent the past, present and future of blues music through the education, commemoration and preservation of the rich musical history which is so prominent here in Austin and throughout Texas."
Contributed by Nathalie Phan.