Film/TV/Studio Production
Austin is a leading destination for film, television and commercial productions. The infrastructure is in place for filmmaking, including more than a dozen studio spaces and equipment suppliers. Plus, the industry is enthusiastically supported by noted Austin filmmakers like director Richard Linklater and actor Matthew McConaughey, along with events such as the SXSW Film Festival that draws an international audience. With more than 300 days of sunshine a year — and Americana small towns, the Texas Hill Country, scenic waterways and sprawling ranches all located within 30 minutes of a modern downtown — Austin is the perfect location for any production.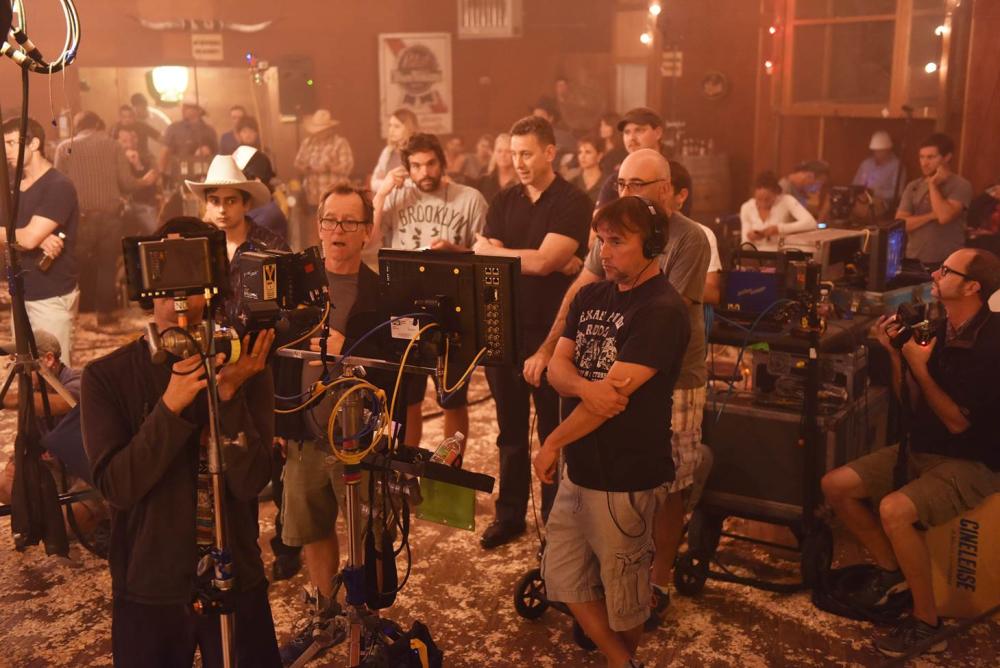 Richard Linklater. Credit Van Redin.
Business Spotlight: Austin Film Society (AFS)
1901 E. 51st St., Austin, TX 78723
www.austinfilm.org
Founded in 1985 by filmmaker Richard Linklater, the AFS's mission is to empower Austin to make, watch and love film and creative media. AFS curates and screens hundreds of repertory, international and arthouse films annually at the AFS Cinema, and provides financial support to Texas filmmakers through the AFS Grant.
AFS also operates Austin Studios, a 20-acre film and creative media production complex with two sound stages, a large cyclorama, a mill/wardrobe facility, a flex stage, production offices, and acres of tarmac for base camp, set construction and parking. Austin Studios is also home to more than 40 small businesses, filmmakers and production vendors, including Linklater's Detour Filmproduction, Chapman Leonard Studio Equipment, SoundCheck Austin and MPS Camera. The AFS offices, screening room and break room are also located at Austin Studios, bringing more than 4,500 visitors to the Studios lot annually through exhibitions, education and artist services programming.
Committed to freedom of speech and expression, Austin Public is an AFS media studio that offers low- and no-cost training, equipment, facilities and content distribution services to all Austinites. Austin Public empowers individuals and nonprofit organizations to create film and media projects that speak to the local community, facilitate community building and diversify the media landscape. Austin Public operates cable channels 10, 11 and 16 (cable channel 10 is the longest continually running public access station in the country) and simultaneously streams the channels. By hosting premieres, special events, local and international industry events, and the Texas Film Awards, AFS shines the national spotlight on Texas filmmakers.