Healthcare & Pharma
Austin is at the forefront of innovation in healthcare and pharmaceuticals. The city is home to some of the country's best-in-class research facilities and boasts one of the most educated populations in the U.S. This dynamic environment is fueled by the availability of funding, research collaboration, clinical trials and skilled talent. Austin's growing cluster of innovative life sciences companies represent specialties such as biologics, medical devices, diagnostics, pharmaceuticals, biotech and more. Collaboration between Austin research facilities and educational institutions, including the highly ranked College of Pharmacy and the University of Texas at Austin, provides bench-to-bedside research and training, leading to creative solutions for today's critical health issues.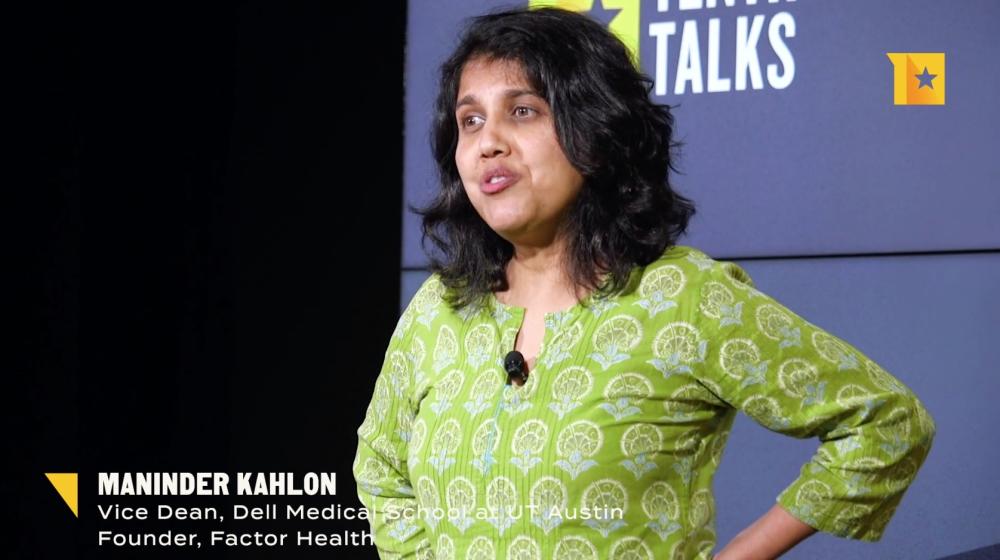 Business Spotlight: Dell Medical School & the Innovation District
1501 Red River St., Austin, TX 78712
www.dellmed.utexas.edu
Dell Medical School at the University of Texas at Austin, which welcomed its first class in 2016, is improving healthcare throughout the nation by training new physicians, providing treatment in a new teaching hospital, and conducting research to expand the knowledge of medicine and medical technology. As part of a visionary partnership with Ascension Seton (part of Ascension Health, the largest not-for-profit health system in the U.S.) and Central Health (a public healthcare district), a new $295 million teaching hospital opened in 2017 adjacent to Dell Medical School. By designing these facilities concurrently within an integrated complex, the effort represents an unprecedented opportunity to create the best possible environment to respond to community needs and provide patient care.
Anchored by the University of Texas at Austin, Dell Medical School and the Dell Seton Medical Center, Austin's Innovation District is taking shape. The 14-acre site of the former public hospital that Dell Seton Medical Center replaces will become the first phase of the Innovation District that has long been envisioned in Austin. At 17 stories and 300,000 square feet, Block 164 — the flagship building of the Innovation District — is expected to be completed in early 2022. There are also build-to-suit opportunities on the remaining downtown campus. Flexible workspaces and collaborations hubs, like Texas Health CoLab, are perfect for start-ups and innovation teams that want to be part of Austin's health and life sciences epicenter.
FEATURED BUSINESSES
Asuragen | asuragen.com
Elligo Health Research | elligohealthresearch.com
Luminex | luminexcorp.co
Take a look at a more complete list of businesses in healthcare, healthtech and lifesciences.