Tech Town: Austin's Thriving Entrepreneurial Scene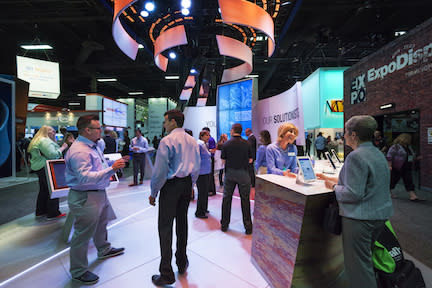 With the hustle and bustle of SXSW® rumbling through town every year and bringing with it some of the brightest minds in technology today, Austin remains a melting pot of innovative new ideas often shared over breakfast tacos and between songs at late-night music shows.
Its easy lifestyle appeals to both young upstarts with big ambitions and seasoned pros who want to enjoy their weekends off. As a result, it's nearly impossible to walk a block downtown without running into a handful of industry luminaries, all enjoying the place they call home.
Over the last two decades, Austin's foothold as a tech hub has grown at a steady pace, and lately, that growth has sped up exponentially. In fact, in 2015 Forbes named Austin the No. 1 city for tech growth in the U.S., beating out Raleigh, North Carolina and even Silicon Valley.
Austin's tech startups raised $993 million in funding in 2015, while 31 of them collectively made $437 million from their exits — 29 through acquisitions and two through IPOs. The funding increase alone marked a 134 percent increase over the year prior, leaving behind no doubt that the city's tech scene is booming at an unprecedented rate.
With companies like Bigcommerce, Mozido, Silvercar, Spiceworks, Spredfast, Volusion and Oracle on the rise, developers and other tech professionals are flocking to the city in droves — more than 150 new residents per day, to be precise.
Dell, the computer company that famously got its start in Michael Dell's University of Texas at Austin dorm room, went private in 2013 and still employs more than 100,000 people, raking in more than $57 billion last year.
As for the continued presence of other tech giants, household names like Facebook, Google, Samsung and IBM aren't going anywhere either; in particular, new Google offices are taking up residence in a development currently under construction in the Seaholm District downtown. Exciting start-ups generating 2016 buzz include Trago, the world's first smart water bottle, Kasita, who is revolutionizing urban living, and Silvercar's luxury car rental app.
Photo courtesy of FREEMAN