Looking to shake off those post-holiday blues? Red River Cultural District's Free Week has your cure. This year's festivities will take place January 5-7, 2023 and will feature 100+ local bands in 15 venues around the city. With so many performances to hear and venues to see, here's an insider guide to help you make the most out of your Free Week 2023.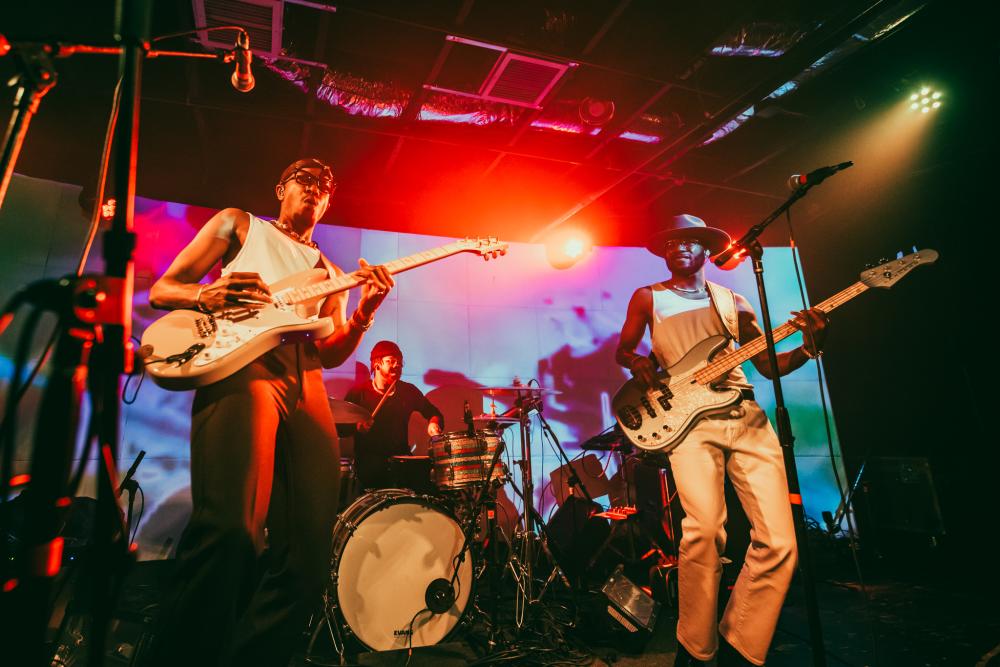 THEBROSFRESH at Empire, Free Week. Credit Renee Dominguez.
WHEN IS FREE WEEK 2023?
This year's Free Week will take place Thursday, January 5 to Saturday, January 7, 2023. Stay the whole weekend to experience a killer lineup of talented musicians in over ten of Austin's most popular music venues. Admission is FREE! Check back closer to the event or view their website for more details.
FEATURED ARTISTS
Catch a free show to over 100 local and national artists, including some of Austin's top talent. For the full lineup, visit redriverculturaldistrict.org.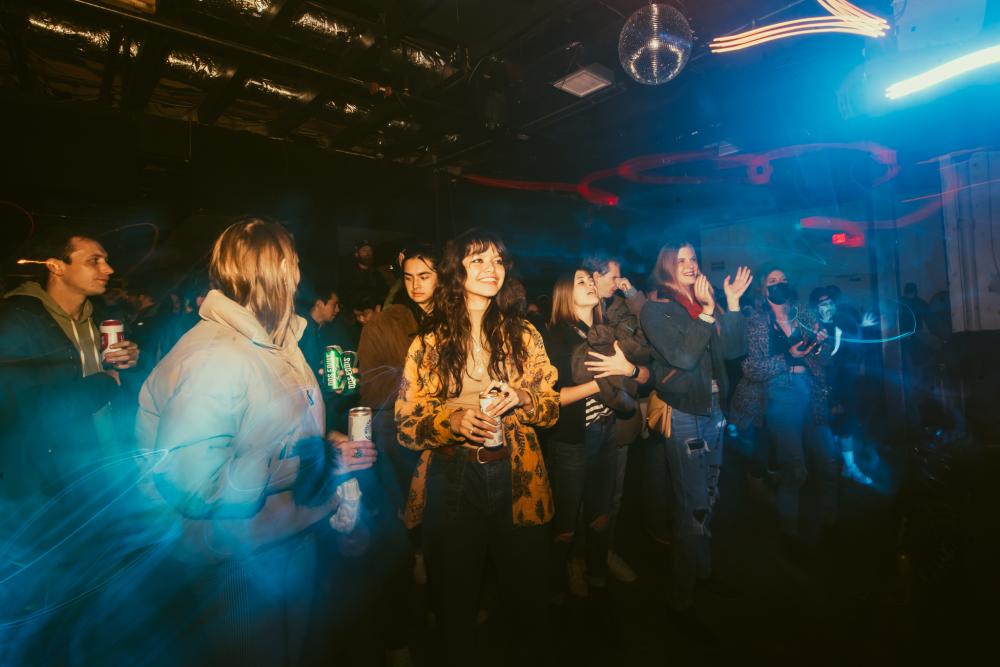 Free Week. Credit Renee Dominguez.
PARTICIPATING VENUES
Enjoy the free concerts at some of Austin's top venues:
The 13th Floor
This neighborhood rock and roll bar is complete with vibey neon lights. Grab a drink at the bar and prepare yourself for a killer live show.
Cheer Up Charlies
Cheer Up Charlies is an everybody-friendly space, usually playing hot dance hits and electronic music in their kaleidoscopic canopied backyard. Their vegan bar offers kombucha on tap and organic juice-blend cocktails. 
Chess Club
The audience is always close to the action in this small venue with big atmosphere. Prepare to listen to music that will have you headbanging through the set.
Elysium
Elysium Nightclub is one of the longest standing residents to serve as a venue for Austin's alternative nightlife. 
Empire Control Room & Garage
Empire's modern space boasts three unique stages and has hosted some of the greatest local and international acts. 
Flamingo Cantina
If you're looking for "good vibes music", Flamingo is the place to be. Usual beats include reggae, Latin, hip hop and world music.  
Mala Vida
Check out the first music venue and club to bring música regional Mexicana to downtown Austin.
Mohawk Austin
If you want to see emerging creative talent (from Austin and beyond), you'll need to catch a show at Mohawk. Renovated with recycled materials, Mohawk has two stages, a rooftop, multiple bars and killer live music.
Stubb's Bar-B-Q
More than just a famous barbecue joint, Stubb's is a favorite local entertainment venue that hosts local and national acts. From hip hop to country, rock to electronica, shows at Stubb's are sure to have you headbanging.
Swan Dive
Known for its dance parties and drag shows, Swan Dive is sure to showcase artists that will have you dancing all night long.
Valhalla
Truly a neighborhood bar, you can listen to live music and challenge your crew to games of pinball, pool and air hockey in between sets.
Vaquero Taquero
Vaquero Taquero is known for its street-style tacos, but also hosts live music. Order the signature taco al pastor and settle in for a memorable live set.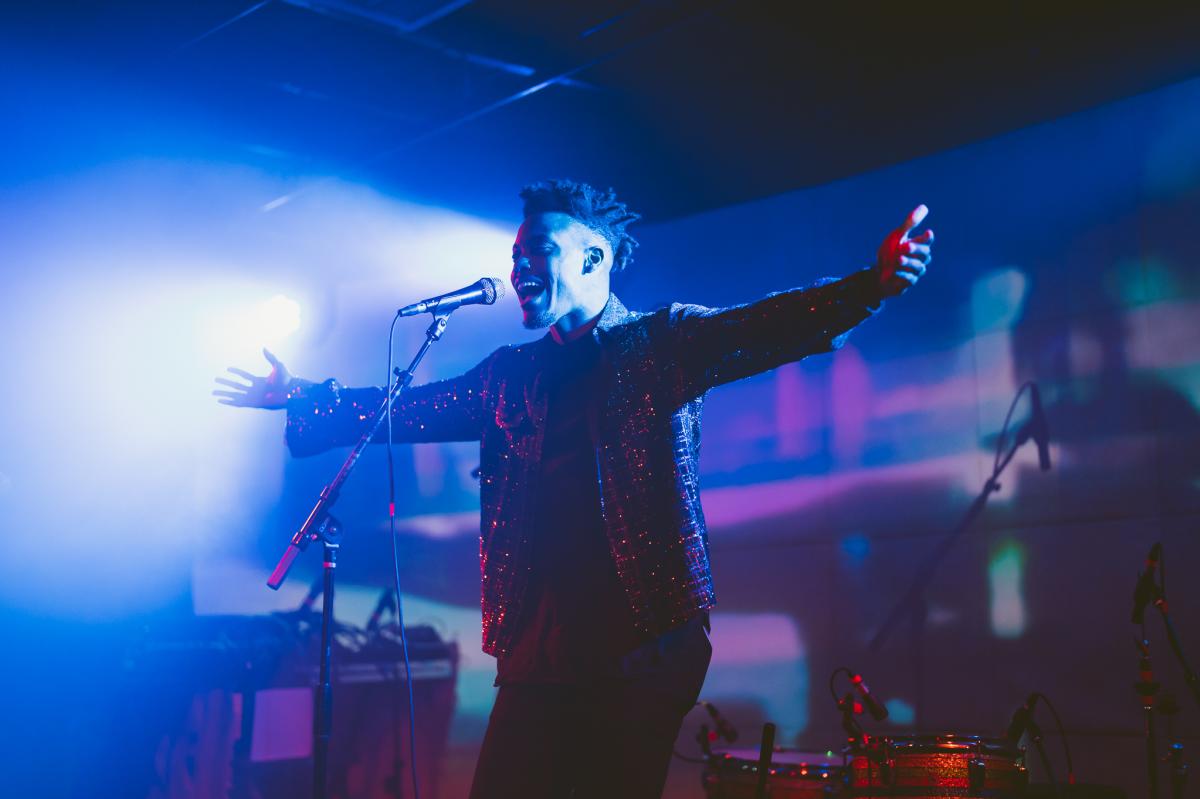 Wes Denzel at Empire, Free Week. Credit Ismael Quintanilla III.
What To Know Before You Go
During Free Week, your boots are made for walking. Most of the venues participating are within walking distance so make sure to wear some comfy sneaks and expect chilly weather.
When planning out your evening, be flexible with your night. If you really want to see a certain band or artist, get there a little earlier than usual to make sure the venue doesn't hit capacity without you. Lastly, don't be afraid to explore new sounds and venues you haven't been to, you might just find your next favorite band around the corner.
Ready to plan your trip? Find places to stay near Red River Street.