From major box office hits to cult classics, Austin has provided a spectacular landscape for filmmakers to bring their vision to life. Visitors have flocked to destinations featured in iconic locally made films like "Dazed and Confused" and "The Texas Chainsaw Massacre." With over 50 years of production, there are many film tourism locations in the Austin area to experience including those seen in "Spy Kids."
Summary
Robert Rodriguez officially returned to Austin, making it his home-base, with the production of the box office family hit "Spy Kids." This is the story of two young kids, Carmen (Alexa Vega) and Juni (Daryl Sabara), who become spies when their ex-super spy parents, Gregorio (Antonio Banderas) and Ingrid Cortez (Carla Gugino), are kidnapped by evil masterminds. Armed with a bag of high tech gadgets provided by their uncle Machete (Danny Trejo), Carmen and Juni bravely jet through the air, dive under the seas and crisscross the globe in a series of thrilling adventures on a mission to save their parents... and the world.
Details: Dimension Films / Rated PG / 88 minutes / Family, Adventure, Action
Director: Robert Rodriguez
Cast:  Antonio Banderas, Carla Gugino, Alan Cumming, Teri Hatcher, Cheech Marin, Danny Trejo, Robert Patrick, Tony Shalhoub, Alexa Vega, Daryl Sabara and Mike Judge
Streaming On: @YouTube, @PrimeVideo, @GooglePlay, @VuduFans, @MicrosoftStore, @iTunes, @Redbox
Locations
Scene: Hotel Belen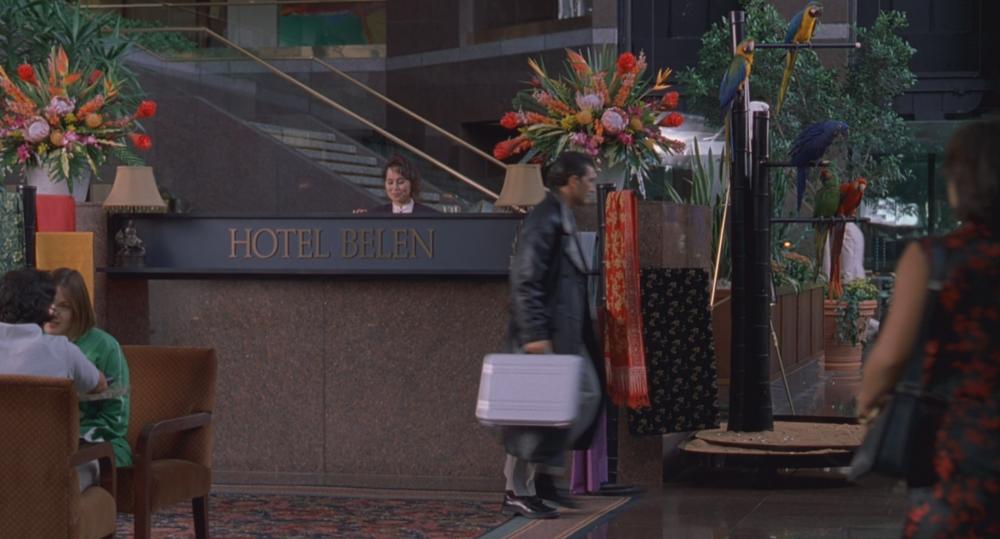 Most Austinites will probably recognize this expansive atrium and floor-to-ceiling glass windows as the Omni Hotel in downtown Austin. The fictional Hotel Belen is where Gregorio (Banderas) and Ingrid Cortez (Gugino) first meet while on a secret mission. Scenes from "Song To Song" were also filmed at the Omni Hotel.
Location: Omni Austin Hotel Downtown (700 E Eighth St, Austin, TX 78701)
 
Scene: Machete Spy Shop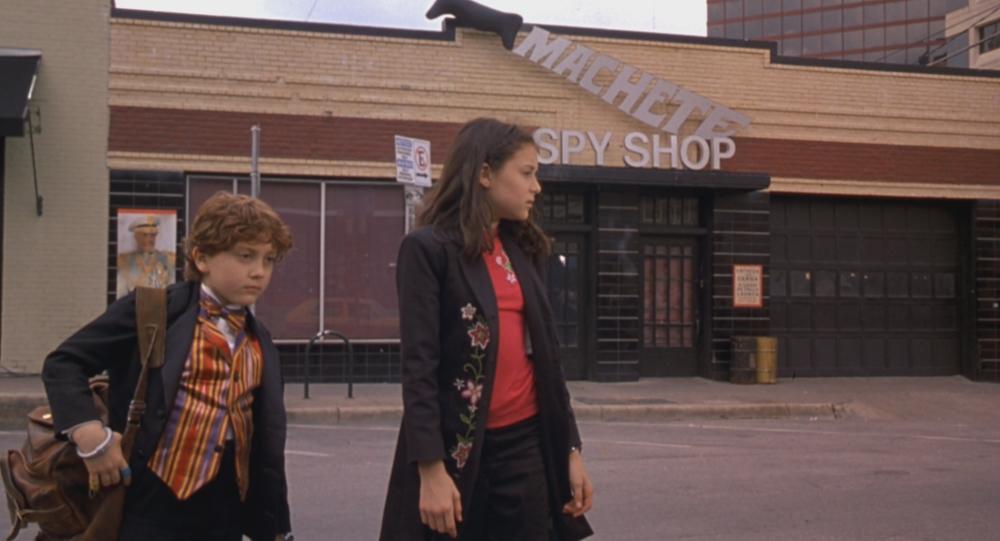 After their parents are captured, Carmen (Vega) and Juni (Sabara) travel to their Uncle Machete's (Trejo) Spy Shop to ask for help and get gadgets to use to save their parents. The building has had a major face-lift since filming, and it looks almost unrecognizable today as the current location of Black Brick Real Estate.
Locations: Natiivo Austin Real Estate Agency (219 W Fourth St Austin, TX 78701)
Iconic Filming Location Map
Explore more iconic filming locations during your next visit to Austin. The Austin Film Tourism Guide has details on the where scenes from your favorite movie and television series were filmed in and around Austin.