From major box office hits to cult classics, Austin has provided a spectacular landscape for filmmakers to bring their vision to life. Visitors have flocked to destinations featured in iconic locally made films like "Dazed and Confused" and "The Texas Chainsaw Massacre." With over 50 years of production, there are many film tourism locations in the Austin area to experience including those seen in "Office Space."
About "Office Space"
A box office dud at the time of release, Mike Judge's "Office Space" went on to gain a huge cult following, becoming one of the most successful home video releases of all time. Corporate drone Peter Gibbons (Livingston) hates his soul-killing job at software company Initech. While undergoing hypnotherapy, Peter is left in a blissful state when his therapist dies in the middle of their session. Peter refuses to work overtime for his boss Bill Lumberg (Cole), plays games at his desk and unintentionally charms two consultants (McGinley & Wilson) into putting him on the management fast-track. When Peter and his friends Michael Bolton (Herman) and Samir Nagheenanajar (Naidu) learn they're about to be downsized, they hatch a revenge plot against the company inspired by "Superman III." Judge's film spawned from his animated series, "Milton," which also starred the hilarious Stephen Root in the unforgettable title role. There are many great "Office Space" locations you can visit in Austin. If you have your flair, you should stop by the Baker Street Pub which played Chotskie's, the sports bar where Jennifer Aniston's character Joanna worked, or take a drive down Braker Lane like Michael Bolton while listening to Ghetto Boys on your way to an Austin FC game.
Details: 20th Century Fox / Rated PG-13 / 89 minutes / Comedy
Director: Mike Judge
Cast: Ron Livingston, Jennifer Anniston, David Herman, Gary Cole, Stephen Root, Ajay Naidu, Diedrich Bader, John C. McGinley, Michael McShane, Paul Wilson and Richard Riehle
Streaming On: @YouTube, @FandangoNOW, @PrimeVideo, @MicrosoftStore, @RedBox, @GooglePlay, @iTunes, @VuduFans
Locations
Scene: Peter's Drive to Work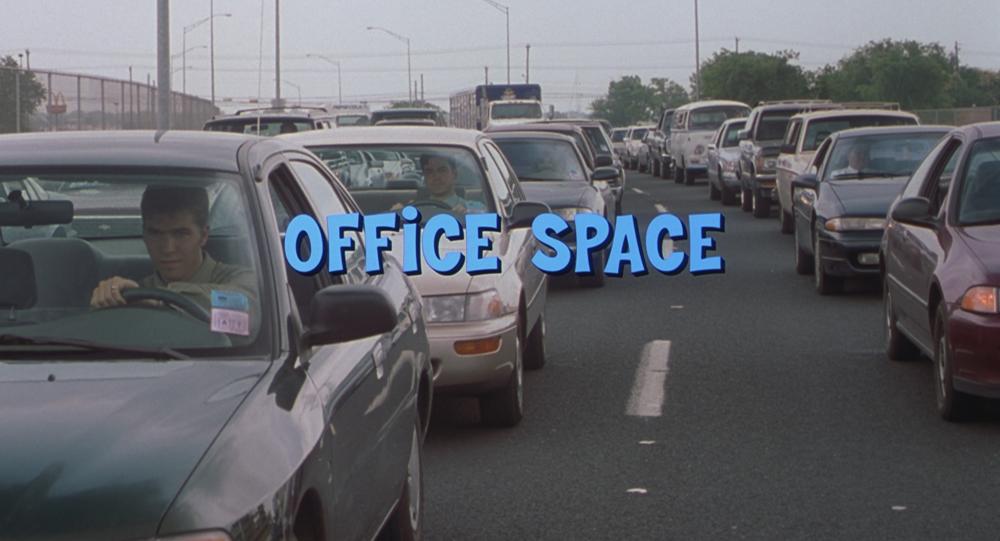 The work week and film begins with Peter (Livingston) stuck in stop-and-go traffic during rush hour on the way to the office. Much has changed on this roadway since the film came out in 1999, with both the Domain outdoor shopping center and Q2 Stadium developments along this section of Braker Lane.
Location: Braker Lane (Braker Lane between Domain Drive and Burnet Road)
 
Scene: Initech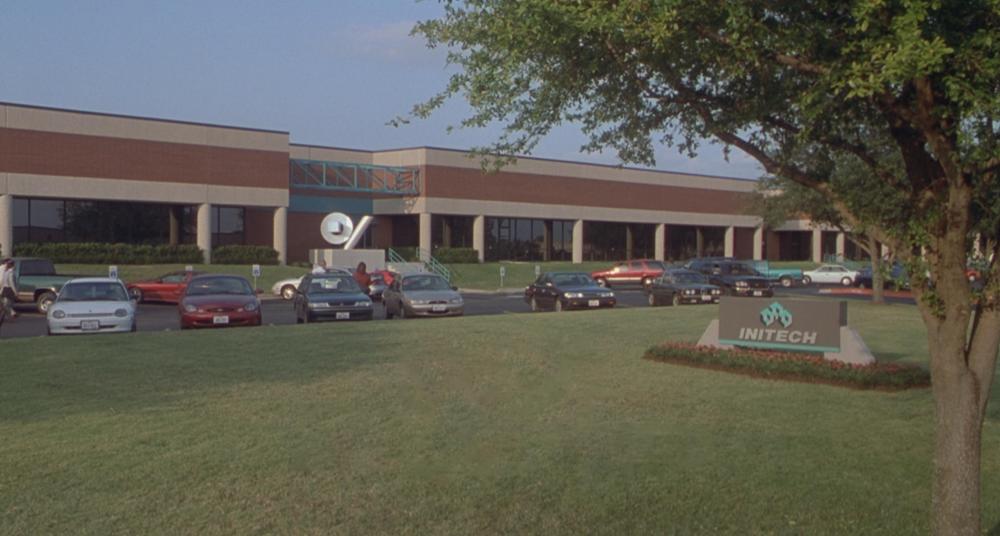 The nondescript office building was primarily used for exterior shots of the fictional software company Initech. Since the filming, not much has changed with the building - both inside and out - as it still serves as office space, now used by DunAn Microstaq-DMQ.
Location: DunAn Microstaq-DMQ (4120 Freidrich Ln, Austin, TX 78744)
 
Scene: Peter & Lawrence's Apartments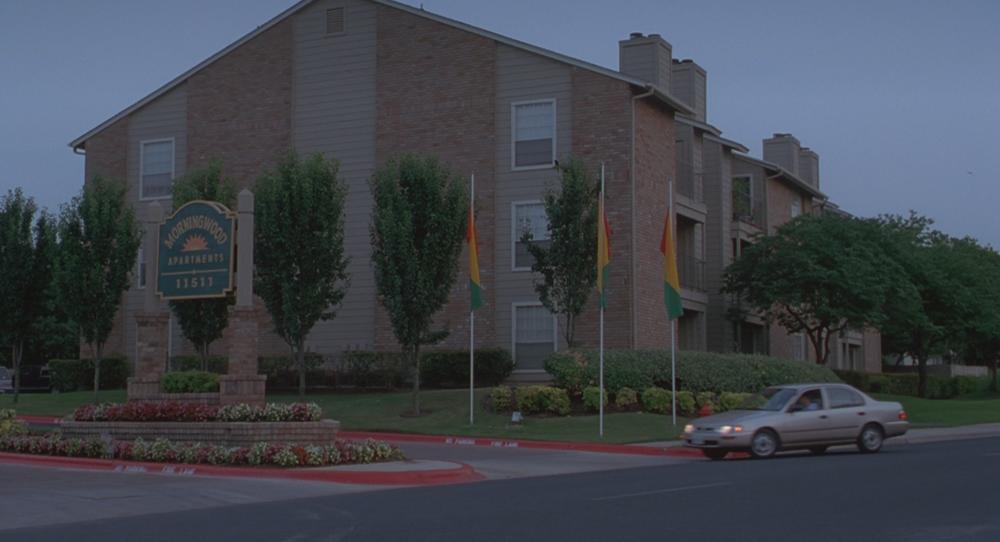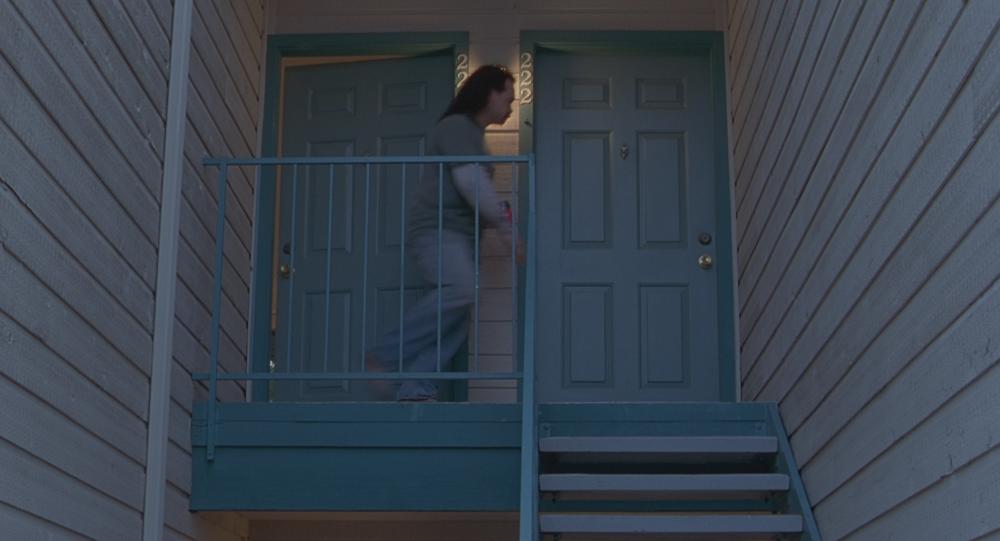 There were two locations used for the Morningwood Apartment complex where Peter (Livinston) and Lawrence (Bader) lived. The Trails of Walnut Creek Apartments played the exterior of the Morningwood apartment complex, while the exterior close-up shots of both Peter and Lawrence's shared doorway were filmed at the Great Hills Apartments to give the appearance of close neighboring units. Both apartment complexes look similar today and are still active.
Location: Trails of Walnut Creek Apartments (11511 Metric Blvd, Austin, TX 78758)
Location: Great Hills Apartments (10610 Morado Cir, Austin, TX 78759)
 
Scene: Hypnotherapy Session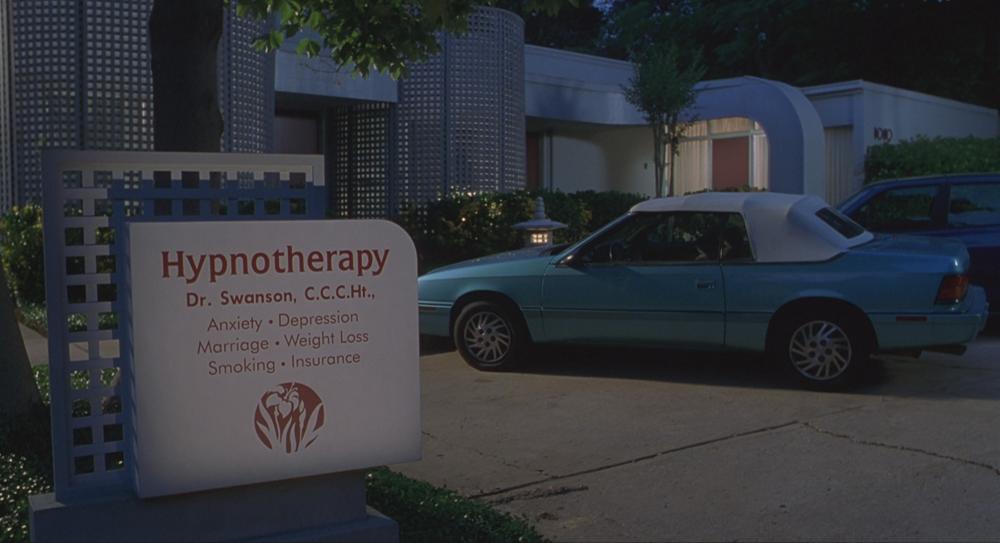 An old medical office building was used to film the unforgettable scene where Peter (Livingstone) attends a hypnotherapy session with Dr. Swanson (McShane), who ends up dying of a heart attack while hypnotizing Peter. Today, this building is a real estate office.
Location: Walters Southwest (1010 W. Martin Luther King Jr. Blvd, Austin, TX 78701)
 
Scene: Chotchkie's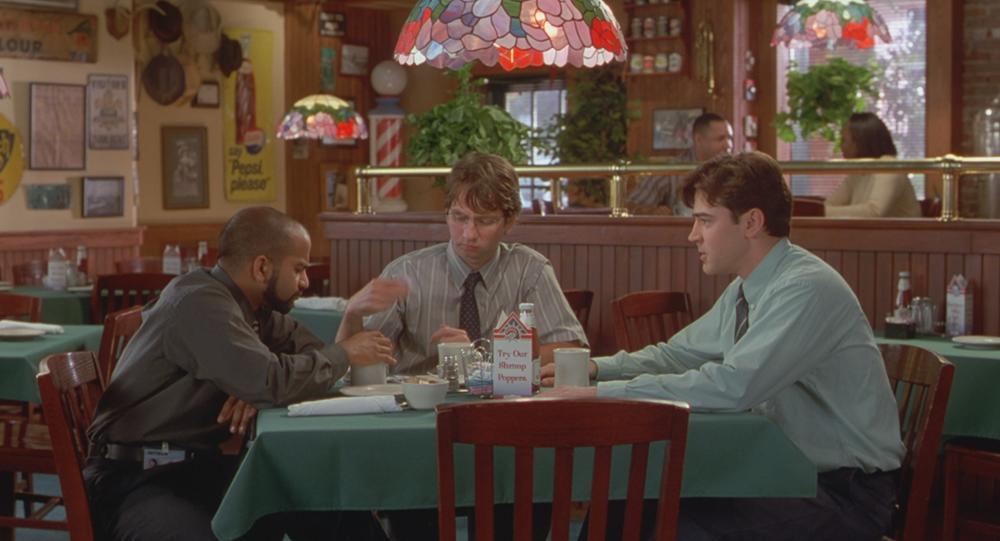 Following his break up, Peter (Livingston) finds a new love interest in Joanna (Anniston), who happens to be a waitress at Chotchkie's, a chain restaurant he visits frequently with his co-wrokers Michael Bolton (Herman) and Samir Nagheenanajar (Naidu). The exterior shots were filmed at what is now a Chase Bank, while the interior shots of Chotchkie's were filmed at what is currently Baker Street Pub & Grill. Years after filming, the inside of the restaurant received a major face-lift when the Baker Street Pub & Grill took over the location. It is now a fantastic spot in South Austin for food, beer and live music.
Location: Chase Bank (9739 Great Hills Trail, Austin, TX 78759)
Location: Baker Street Pub & Grill (3003 S. Lamar Blvd, Austin, TX 78704)
Iconic Filming Location Map
Explore more iconic filming locations during your next visit to Austin. The Austin Film Tourism Guide has details on the where scenes from your favorite movie and television series were filmed in and around Austin.