From major box office hits to cult classics, Austin has provided a spectacular landscape for filmmakers to bring their vision to life. Visitors have flocked to destinations featured in iconic locally made films like "Dazed and Confused" and "The Texas Chainsaw Massacre." With over 50 years of production, there are many film tourism locations in the Austin area to experience including those seen in "The Faculty."
About "The Faculty"
Robert Rodriguez came home with "The Faculty" after launching his career with the back-to-back films "El Mariachi," "Desperado" and "From Dusk Till Dawn." To the students at Harrington High School, the principal and teachers have always been a little odd, but lately things have gotten really weird. Controlled by otherworldly parasites, the faculty try to infect students one by one. "The Faculty" is a mix between "The Breakfast Club" and "Invasion of the Body Snatchers" with a 90s twist. Watch as nerd Casey Connor (Elijah Wood), cheerleader Delilah (Jordana Brewster), the outcast Stokes (Clea DuVall), football player Stan (Shawn Hatosy), drug dealer Zeke (Josh Hartnett) and new girl Marybeth (Laura Harris) team up with some of their other classmates to fight back against the alien invaders.
Details: Dimension Films / Rated R / 104 minutes / Horror, Sci-Fi
Director: Robert Rodriguez
Cast: Elijah Wood, Jon Stewart, Jordana Brewster, Clea DuVall, Laura Harris, Josh Hartnett, Shawn Hatosy, Selma Hayek, Famke Janssen, Piper Laurie, Bebe Neuwirth, Robert Patrick, Usher
Streaming on: @YouTube, @PrimeVideo, @GooglePlay, @iTunes, @VuduFans, @RedBox, @FandangoNOW, @MicrosoftStore
Locations
Scene: Herrington High School Football Field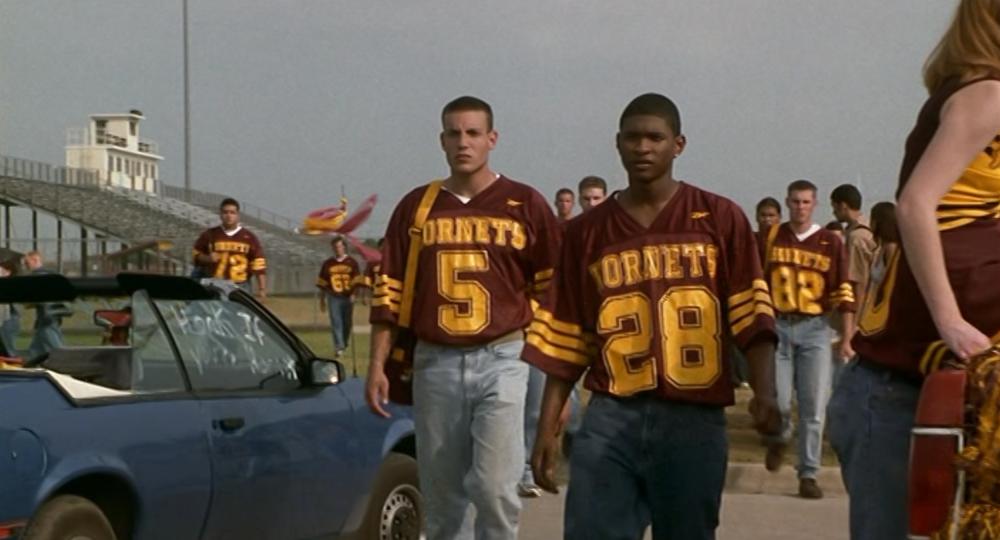 It was on this football field where Casey (Elijah Wood) discovered a strange alien creature that sets the tone for the unexplainable happenings throughout the rest of the film. Later, Gabe (Usher) and the alien possessed football team approach Casey and Zeke (Josh Hartnett) from the field as they quickly escape the high school parking lot. The football field featured in the movie was at Lockhart High School, just 30 minutes outside Austin.
Location: Lockhart High School (906 Center St, Lockhart, TX 78644)
 
Scene: The Downtown Road Block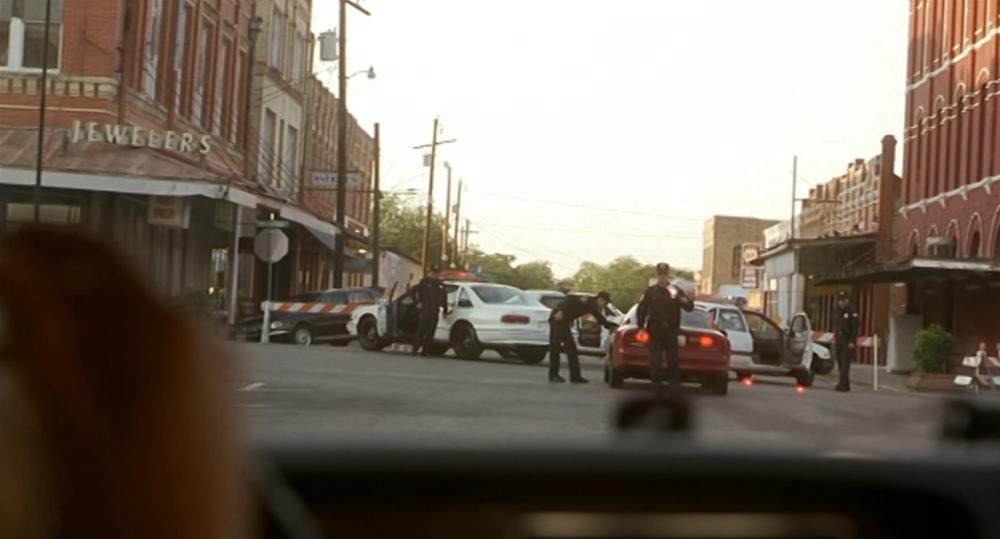 Just after escaping their high school, Zeke (Josh Hartnett) and the gang have to avoid a roadblock setup by police possessed by the alien creatures. The roadblock scene was filmed on Main Street in Lockhart, which might look familiar to some as Corky's apartment from "Waiting For Guffman" is located just across the street.
Location: Lockhart Square (North Main Street at East San Antonio Street, Lockhart, TX)
Iconic Filming Location Map
Explore more iconic filming locations during your next visit to Austin. The Austin Film Tourism Guide has details on the where scenes from your favorite movie and television series were filmed in and around Austin.