From major box office hits to cult classics, Austin has provided a spectacular landscape for filmmakers to bring their vision to life. Visitors have flocked to destinations featured in iconic locally made films like "Dazed and Confused" and "The Texas Chainsaw Massacre." With over 50 years of production, there are many film tourism locations in the Austin area to experience including those seen in "Friday Night Lights."
About "Friday Night Lights"
The highly acclaimed network drama, "Friday Night Lights," tracks both the Dillon Panthers and the East Dillon Lions as the teams vie to be the nation's best high school football team. The series focuses on the players, their families and the fictional football-centric town of Dillon in rural West Texas. At the heart of the show is Coach Eric Taylor (Chandler), his wife, Dillon High School guidance counselor Tami Taylor (Britton), and their teenage daughter Julie (Teegarden). Across 5 seasons, the series follows dozens of storylines like: quarterback Jason Street (Porter) suffering an in-game spinal injury that ends his football career, Street's girlfriend Lyla Garrity (Kelly) coping with his injury while also heading up the Panthers cheerleading squad, the quiet sophomore Matt Saracen (Gilford) becoming the Panthers' star quarterback in Street's place, running back Smash Williams (Charles) working to get a college scholarship and fullback Tim Riggins (Kitsch) struggling with alcoholism and complicated family problems. And that is just season one! "Friday Night Lights" is based on H.G. Bissinger's book, which was also the basis for the film "Friday Night Lights."
Details: NBC Universal / TV-14 / 44 minutes / Drama, Sports
Director: Various
Cast: Kyle Chandler, Connie Britton, Zach Gilford, Taylor Kitsch, Aimee Teegarden, Jesse Plemons, Minka Kelly, Adrianne Palicki, Scott Porter, Gaius Charles, Michael B. Jordan, Louanne Stephens, Jurnee Smollett, Matt Lauria, Brad Leland, Derek Phillips, Katherine Willis, Janine Turner, Jeremy Sumpter, Dana Wheeler-Nicholson and Kim Dickens.
Streaming On: @Netflix, @Hulu, @Peacock
Locations
Scene: Panther's Field

As fate would have it, the Pflugerville High School's mascot is also a panther, so production didn't have to change much for filming. Although this field was only used in the pilot of the series, fans of the show can still visit the Kuempel Field for a Friday night football game and get a picture in front of the "Home of the Fighting Panthers" sign.
Location: Kuempel Stadium (1301 Pecan St, West Pflugerville, Texas 78660)
 
Scene: Panther Field House & Practice Field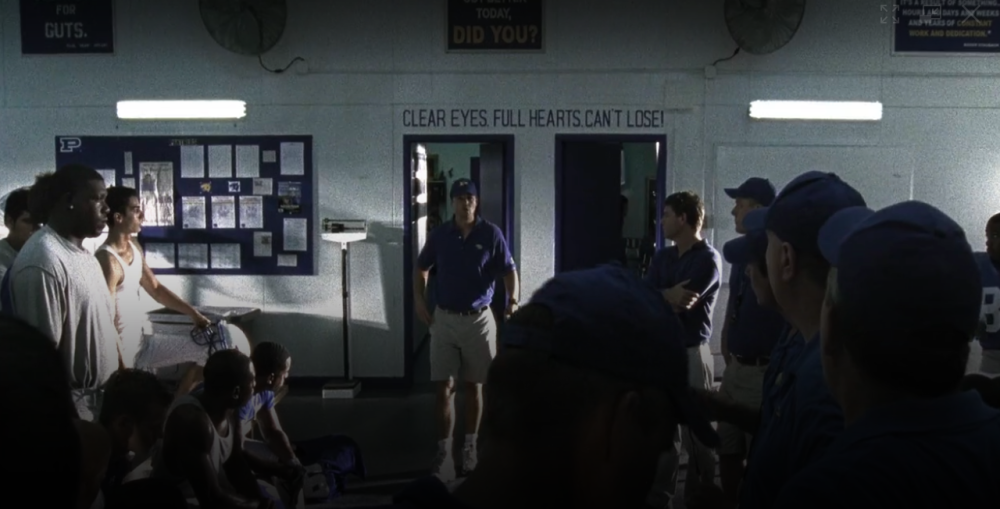 The Panther Field House and Practice Field were both filmed at the old Del Valle High School athletic facility near the Austin Bergstrom International Airport. Both locations were the heart of much of the filming throughout the series.
Location: Old Del Valle High School Facility (7 Flow Ln, Del Valle, TX 78617)
 
Scene: East Dillon High School

East Dillon High School was filmed at Baker Center, a former school which is currently the Alamo Drafthouse headquarters. The location has also played a high school on the series "Walker."
Location: Baker Center (3908 Avenue B, Austin, TX 78751)
 
Scene: Alamo Freeze

This local Dairy Queen on Manor Road was turned into the Alamo Freeze where Matt Saracen (Gilford) and Brian "Smash" Williams (Charles) both worked. Fans can still find a signed "Friday Night Lights" poster here, commemorating the show. This location was also used in the video for Arcade Fire's "The Suburbs," a short film directed by Spike Jonze.
Location: Dairy Queen (5900 Manor Rd, Austin, TX 78723)
 
Scene: Garrity Motors

Former Panthers quarterback, father of Lyla (Kelly) and president of the Panther boosters, Buddy Garrity (Leland) bleeds blue. When he's not having fundraising lunches with potential boosters or at a game or practice, Garrity was often found running his car dealership, Garrity Motors, which is actually a Capitol Chevrolet dealership.
Location: Capitol Chevrolet (6200 S IH 35, Austin, TX 78745)
 
Scene: Crucifictorius Concert

The Broken Spoke is one of the most iconic Austin landmarks featured in the series (and many other film and TV shows). In "Friday Night Lights," Landry's (Plemons) band Crucifictorius played a show at the famed honky-tonk, which was originally built in 1964 and is still cranking out live music and great dancing five nights a week.
Location: Broken Spoke (3201 S. Lamar Blvd, Austin, TX 78704)
Iconic Filming Location Map
Explore more iconic filming locations during your next visit to Austin. The Austin Film Tourism Guide has details on the where scenes from your favorite movie and television series were filmed in and around Austin.