If there's one thing Austinites love, it's playing outside. Whether that involves a paddle on the lake, a spin around the Veloway, or a run around the park, months of warm temps and sunshine make the city a great place to get outside to play. And one of locals' favorite ways to while away a Sunday afternoon? Hiking. So lace up your boots, because these trails offer some of the best hikes in Austin.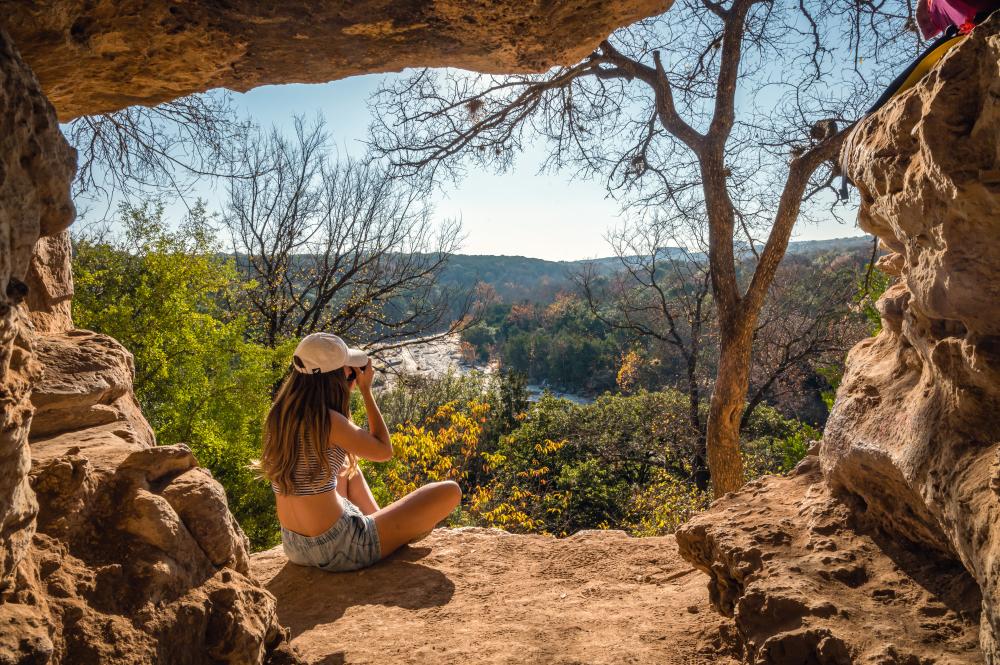 Barton Creek Greenbelt. Credit Andrew Chin
Easily accessible from numerous trailheads over the 12-plus total miles of trail, Barton Creek Greenbelt offers footpaths and mountain bike trails that meander alongside Barton Creek itself. If you're lucky and it's rained recently, you may even get the chance to take a break from hiking and enjoy a refreshing dip in the creek. Sections of trail range from easy to moderate and are often rocky and uneven, so wear proper footwear.
Butting up to the Greenbelt and overlapping with a bit of Barton Creek Trail, Violet Crown Trail, named for Austin, the City of the Violet Crown, is currently 13 miles long, but will be 30 by the time it is completed. It starts at the Zilker Park Trailhead and stretches south to Lady Bird Johnson Wildflower Center. Two main trailheads—at Zilker Park and at 360—offer access.
Looking for a hike that will really get your heart pumping? River Place Nature Trail west of downtown Austin is the trail to beat. With significant elevation loss and gain, it's not for the faint of heart, so bring plenty of water and snacks. The trail is a five-mile long out-and-back and costs $10 per person on weekends.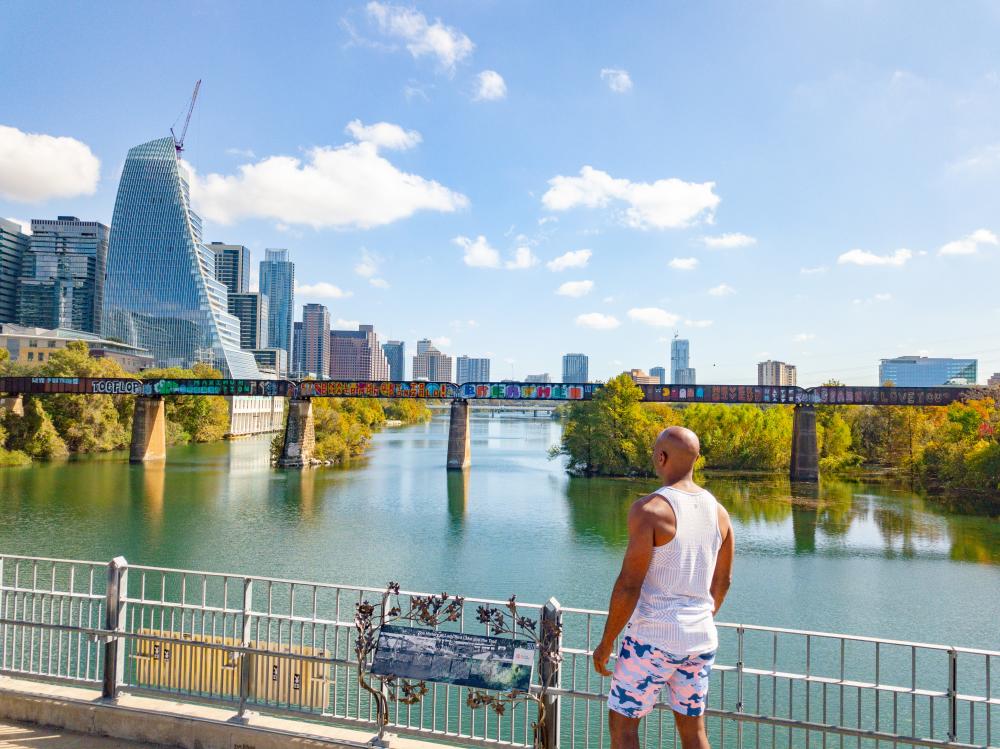 Butler Hike and Bike Trail. Credit Nathan Fluellen
Want a shady amble through miles and miles of relatively tame central Austin woodland? Walnut Creek is a well-loved park for families, mountain bikers and hikers alike. So take to the meandering, interconnected trail system, walk the easy paved 3.5-mile path to Balcones District Park, bring the dogs to play in the creek, then enjoy a picnic in the shade by the playground if you so desire.
Texas' state parks offer some fantastic hiking opportunities, and McKinney Falls is no exception. With nearly nine miles of trails to choose from, most of which are easy to moderate, there's ample opportunity to hike or jump in the pools beneath the upper or lower falls, which are only a short walk from parking lots. There's even an easy 2.8-mile partially paved trail for leisurely strolls. Admission is $6 for adults (free for 6 and under) and to guarantee entry, make a reservation online in advance.
While "hike" may be in the name of this occasionally packed dirt, occasionally paved trail, it's more suited for a leisurely saunter or easy urban trail run than a heart-pumping hike. Even so, the 10.5-mile loop is a must-do as it offers access to some of the city's most popular spots (like the Congress Street bat bridge, Zilker Park, and the Long Center), plus excellent photo opps of downtown. Plus, it's extremely accessible for all ages and abilities and you can hop on from numerous points on either side of Lady Bird Lake.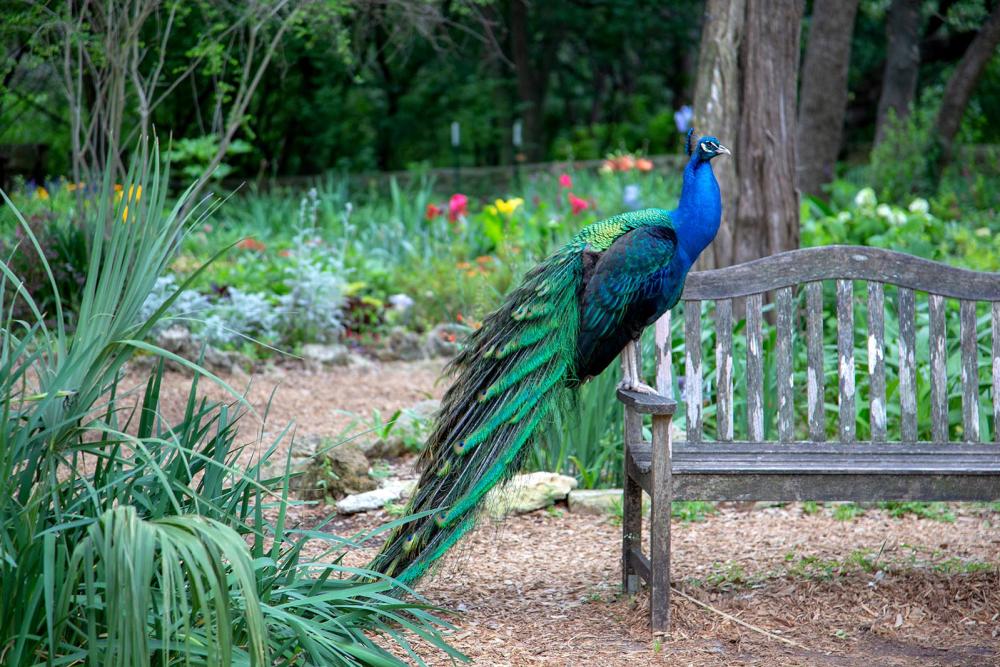 Mayfield Park & Preserve. Courtesy of Austin Parks & Recreation
Technically two separate parks, they are a short walk from one another, so it behooves you to go ahead and tackle them both in one go. Start by climbing the 102 stairs or taking the more gradual gravel path to the top of Mount Bonnell where you can enjoy views of Hill Country, The Colorado River, and the city in the distance. Then walk or drive down the road to Mayfield Preserve where you can wander through the gardens among peacocks and take the short and sweet Lake Trail through shady woods, across creeks, and to lake views. Access to both parks is free.
This trail may only be 2.5 miles long, but what it lacks in distance it more than makes up for in vistas. Expect overlooks, waterfalls, creeks and more on this hike that encompasses classic hill country terrain. Through July 30th, trails are open during daylight hours and access is free, but after that, reservations are required to hike on holidays and weekends. The cost is $5 for adults (or $15 for a group as large as 6) and $3 for kids 6-17 and seniors (children under 6 are free). Don't forget water!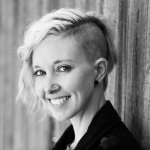 Contributed by Alisha McDarris.
Alisha McDarris is an Austin-based writer who specializes in writing about the outdoors, vegan food, and sustainable travel. She is the co-founder of sustainable travel and adventure blog Terradrift.com and accompanying YouTube channel (youtube.com/terradrift) and her outdoorsy tips and tricks, plus vibrant photos of wild spaces and places, can be found on Instagram (instagram.com/terradrift).