Austin may be landlocked in the heart of Texas, but that doesn't mean we lack great seafood. Many of our restaurants bring fresh fish and oysters straight from the Gulf, others go to great lengths to fly outstanding products from across the ocean. Either way, you can satisfy your beachside cravings at one of these local faves.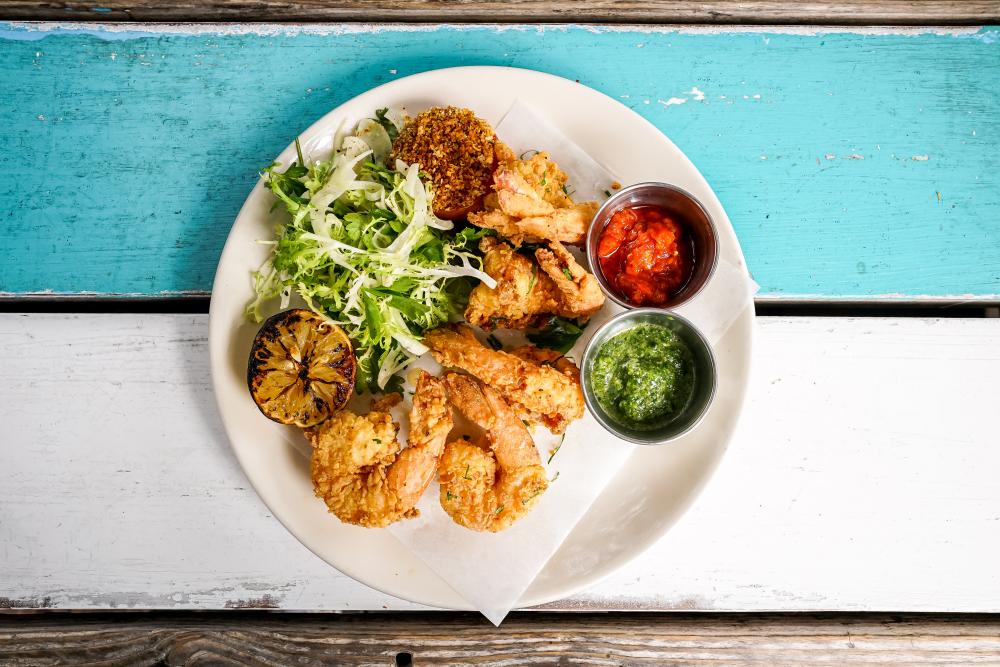 Perla's. Credit Bethany Ochs.
This Cape Cod-inspired locale boasts the largest, most popular patio on SoCo, where diners and their doggies enjoy a lively lunch or dinner under the fairy lights. Try Perla's rotating selection of oysters from the raw bar, or simple preparations like oak grilled Texas redfish on the half shell. Sip a coastal cocktail in the sunshine, but don't forget their impressive wine list filled with fun sparkling, rosé and white wines.
After cutting his chops at Uchi, Executive Chef Jay Huang elevated this former noodle shop into a serious spot for sushi, sashimi, and all manner of interesting Japanese-style seafood dishes. From beautiful crudos with a Peruvian Nikkei accent to classic nigiri and specials from the grill, everything on the menu at Lucky Robot is prepared with thoughtfully sourced sustainable fish. Huang is also the first sushi chef in Texas to dry-age fish, so don't leave without trying some.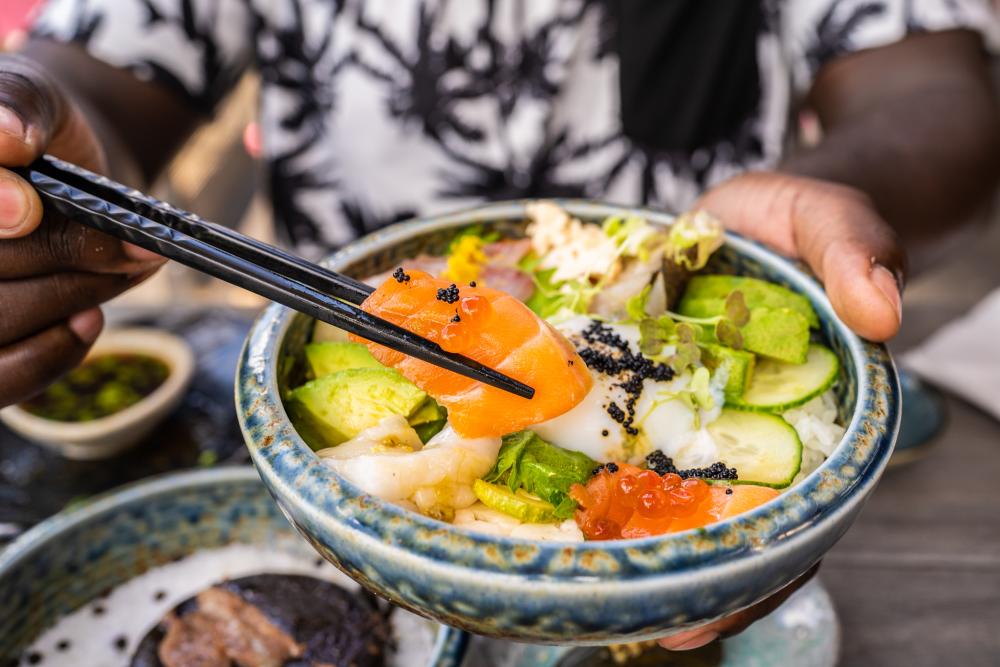 Lucky Robot. Credit Jessica Serna, My Curly Adventures.
A newcomer in North Central Austin, Seareinas is place for Mexican-style seafood and drinks, served in a colorful, kitschy dining room with a fiesta atmosphere. Inspired by the famed coastal fare from Sinaloa, the menu includes seafood cocktails and soups, ceviches, aguachile, and a variety of sushi rolls as well as unique offerings.
Part seafood market, part raw bar and restaurant, Monger's relocated from its boardwalk vibe in East Austin to a low lit, swankier experience in Hyde Park. The move afforded chef owner Shane Stark three times the space and an ample, full bar. What has not changed is the stunning quality of his food. An avid fisherman, Stark prides himself in the freshness of his offerings, and his culinary prowess elevates it to ethereal heights.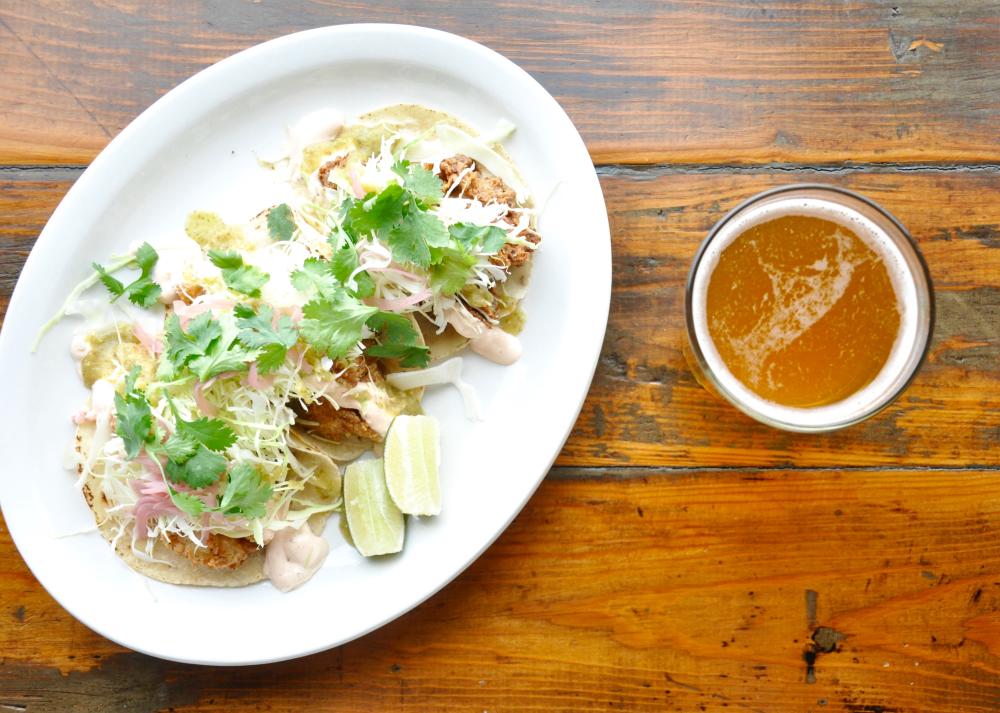 Courtesy of Mongers Market + Kitchen.
This laid-back neighborhood hangout offers classic seafood shack dishes with a twist. Deckhand's Thai owners propose an eclectic menu with Asian, Cajun, Thai-style or American seafood options, from fried catfish baskets to Gulf oysters on the half shell, to crawfish etouffee, Thai shrimp curry and salt and pepper calamari. The atmosphere is casual and convivial, especially during happy hour.
Quality Seafood, the venerable seafood market and oyster bar on Airport Boulevard, has been selling fresh fish and shellfish to Austinites and restaurants since 1938. Pull up a stool at the bar and order fried clam strips, grilled oysters, or shrimp cocktail with a cold beer or a glass of wine, and picture your toes in the sand. Before you go, take home a pint or two of their seafood salads or excellent gumbo.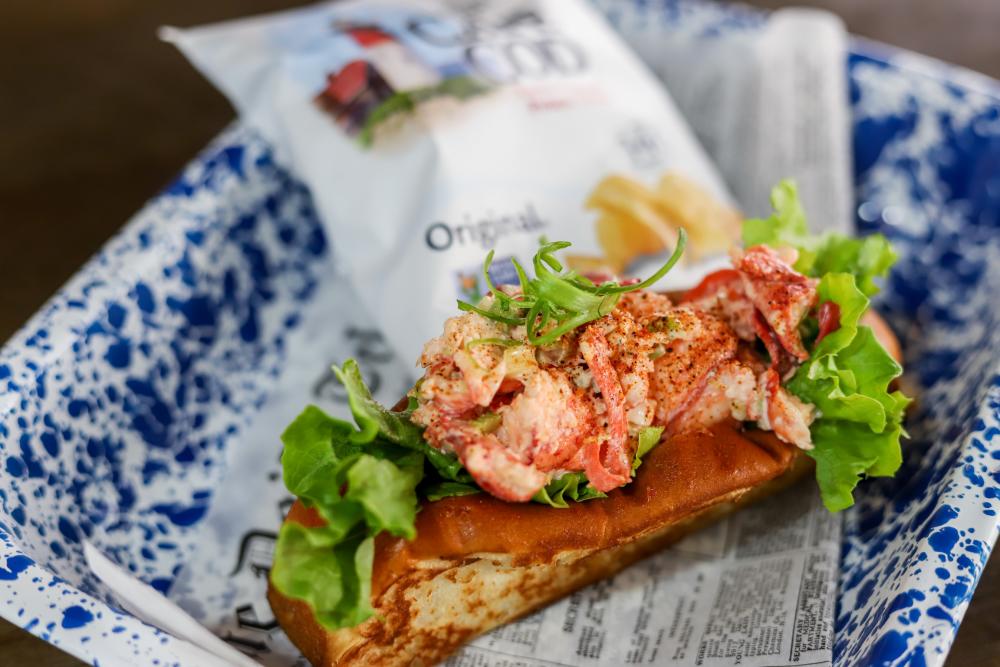 Courtesy of Garbo's.
The team behind Jack Allen's Kitchen opened these seafood-centric spaces inspired by their coastal travels, with a menu featuring favorites from the Gulf Coast to the Bahamas and up the East Coast - think lobster rolls and fish enchiladas. Bright, airy and comfortable, both family-friendly Salt Traders locations offer a full bar with an ample wine list and an outstanding Bloody Mary made from scratch.
The "lobster queens of Connecticut" started selling lobster rolls from a food truck, but it didn't take long for Austinites to embrace the concept. Now in a brick-and-mortar space reminiscent of an East Coast boardwalk shack, Garbo's has gone beyond their signature dish to include all manners of New England inspired fare, from fresh oysters to Maine crab cakes, and why not, caviar and chips!

Keepers Coastal Kitchen. Credit Jasmin Porter Photography.
If you crave Louisiana-style seafood, look no further than Evangeline Cafe. Lake Charles native Curtis Clarke has been delighting locals at this funky South Austin gem tucked into a strip mall. The fried seafood baskets are some of the best in the city, but the menu also includes classics like crawfish etouffee and seafood gumbo, plus specials like catfish with crawfish macque choux (creole corn chowder) and even alligator sauce piquant (is that seafood?). If you can't decide, go for the Hank Williams platter – jambalaya, crawfish pie, and file gumbo. The prices are more than reasonable, and the experience is worth every penny.
Keepers Coastal Kitchen, the newcomer from the team behind Oasthouse and District Kitchen + Cocktails, evokes a weekend in Port Aransas, with its nautical décor in an open, airy dining room and patio. The menu is full of tasty dishes made with sustainable seafood from the Gulf and beyond, including a raw bar plus po'boys, fish fry platters, and Viet Cajun seafood boils.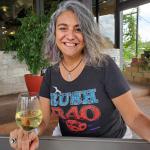 Contributed by Claudia Alarcón
Mexican by birth, Austinite by choice, Claudia has been immersed in the city's food and beverage scene since her arrival in 1984. After years of working in restaurants she started writing about them in 2000, and has seen the growth transformation of the dining scene from the beginning. In her sparse spare time, she watches futbol, tends her garden, and is an active dog rescue advocate. She lives in South Austin with her fur babies, Benji and Eddie.