If you're a fan of jaw-dropping performances, Austin is the place for you. At the nightclubs, coffee shops, dance halls, and all sorts of venues, extravagant lights and makeup create unforgettable experiences. Austin's drag, burlesque, and variety shows all bring out magic, confidence, and freedom of expression in both audience and performers alike. Here are some of Austin's best venues, performers, and classes to get you started on the drag and burlesque scenes!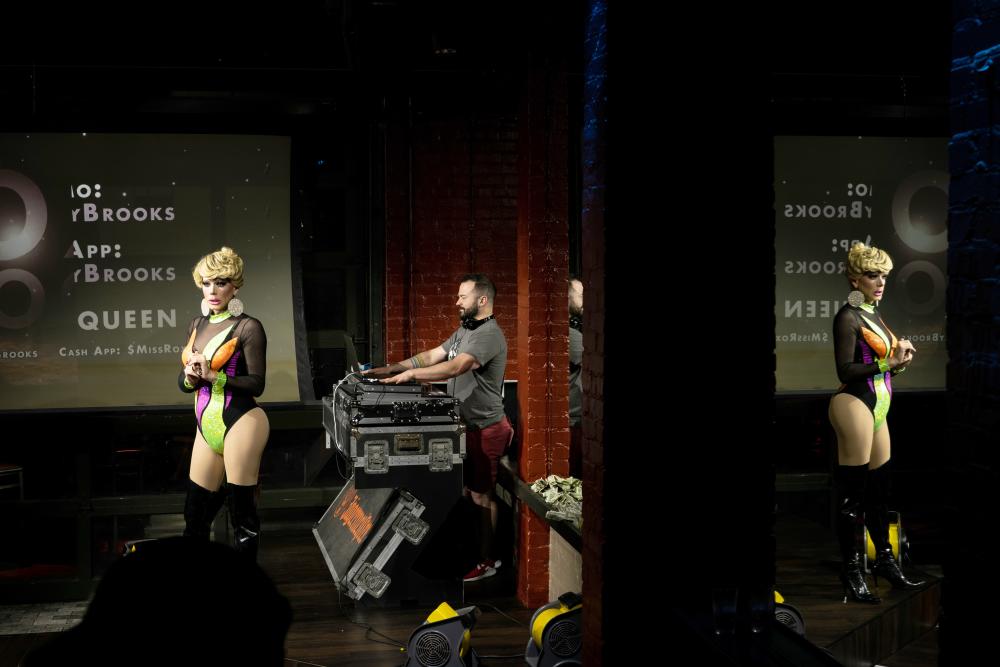 Courtesy of Visit Austin.
Drag Shows, Venues and Performers
Referred to as Austin's premier gay entertainment venue, Oilcan Harry's brings you drag and variety shows almost every single day of the week. With events like Sing Out with Cheeki Khant on Tuesdays and The Best Drag Show Ever on Saturdays, there is no shortage of talent and great times at Oilcan Harry's. Come on out to see beloved queens like Ritzy Bitz, Celia Light, and more. You can find OCH's full weekly calendar here.
Reserve a table for drag brunch at Halcyon. Every Saturday, the weekly production brings show-stopping performances to the coffee bar's Fourth Street location. Plus, two free mimosas come with your reservation. If you're trying to go for a double feature, head up to Halcyon's Mueller location for an evening show, also on Saturdays.
Be sure to head out to Elysium, the home for alternative nightlife in Austin. Based out of a century-old warehouse on Red River, Elysium regularly hosts groups like Poopoo Platter. Lovingly called "Austin, Texas' s*** show of a drag troupe," Poopoo Platter puts on unique shows like their Paula Abdul Drag Tribute and A Black Mass to Free Britney. Check out Elysium's website for details on more captivating events.
Dance your heart out at the beloved gay nightclub, Cheer Up Charlies. Known for their dance parties and on-tap kombucha, Cheer Up Charlies is no stranger to a blowout drag show. Hosting events like The Gay Ole Opry, the space is set up so everyone can have a wonderful evening. Performers like Brigitte Bandit, Honey Baby, Liz Dexia, and many more have graced Charlies' stage. Check out the club's Instagram to find out about the next drag show and dance party!
Illusions the Drag Queen Show has the celebrity impersonations game down to a science. With stunning tribute acts, Illusions is a big name in Austin Drag. Come out and see bombastic renditions of Madonna, Nicki Minaj, Cardi B, Lady Gaga, and more. Purchase tickets in advance, here.
For an unforgettable drag dining experience, check out the Diva Royale Drag Queen Show. The famous New York show has made its way to Austin. Billing themselves as "Austin's #1 bachelorette and gay bachelor party haven," Diva Royale also features brunch and dinner shows Friday through Sunday at their Felter Lane location. Make your way there for your next big celebration! 
Burlesque Shows and Classes
You can't talk about burlesque in Austin without bringing up The Jigglewatts. An ensemble of internationally award-winning burlesque headliners, they are known for their character-driven dance numbers and attention to detail. They offer various shows, including their semi-regular Violet Crown Follies, which combines a dazzling live band with their talented ensemble. If you are interested in trying out a little burlesque yourself, Jigglewatts also offers one-on-one coaching and special event workshops. Reach out here!
If you've ever wanted to take a class from a top-notch burlesquer, Austin Academy of Burlesque is the right place for you. Learn how to control your breathing and get better connected with your body from popular performers like Austin's own Alexander The Great Aerial King. Throughout the past year, they have continued to offer a variety of online courses and workshops. Follow their Facebook page to learn how to register for an upcoming class.
Don't miss the tantalizing shows put on by Halloween Ball & Aerial Cabaret, who regularly present a full slate of performances in the Austin area. For their 2022 season, they offer their Dirty Disney, Fetish, and Halloween Ball & Cabaret shows. Book your tickets today for a night out at the Belmont to catch these exciting performances.
Pole dancing, twerking, handstands, anything you want to know — they can teach it to you over at Brass Ovaries. A multi-functional aerial arts studio, Brass Ovaries provides a safe environment for all folks to explore the vertical world. Their skilled instructors come from dance and burlesque backgrounds. You can take classes from names like Zaftigg von BonBon, who also teaches at the Austin Academy of Burlesque. Sign up for Zaftigg's Bootylesque class or any of the other fun offerings here!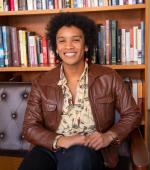 Contributed by Jade Fabello
Jade Fabello is an Austin-based writer and a recent graduate of the University of Texas, where he was a double major in the Journalism and the Communication and Leadership programs. You can find his work at JadeFabello.com. 
Instagram @Jade__Fab. Twitter: @Jade_FW