Looking for the perfect cup of joe? You'll find it in Austin, where local roasters, craft brewers and champion latte artists abound, offering up everything from fair trade certified and locally roasted beans to spicy seasonal handcrafted chais and intricately detailed rosettas. While you may find shops situated on just about every corner, there are a few select shops that stand out among the rest. Here are some of the top coffee shops in Austin right now: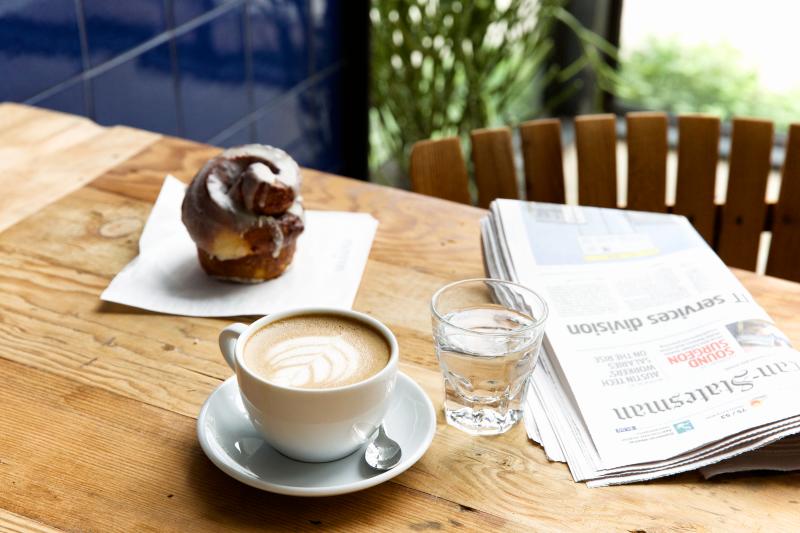 Mañana. Credit Nick Simonite.
Open for takeaway
The uber-hip South Congress Hotel's new craft coffee shop is the kind of café that will make your friends and Instagram followers swoon. But what makes this spot great is so much more than aesthetics. Pair your morning joe with the everything kolache or sweeten it up with a latte and a vegan banana bread cookie from the hotel's executive pastry chef.
Takeout window open
This quaint neighborhood shop on Chicon serves up quality coffee from local and national roasters. Tuck yourself away in the back garden with one of their specialty pour-overs or chill out with a cappuccino, a house-roasted drip and turntable tunes on Sundays.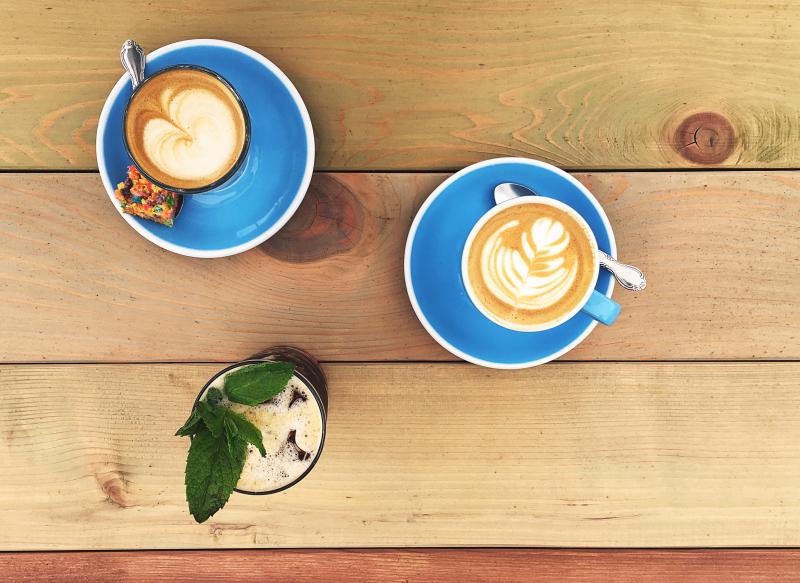 Open for walk-up or call-in orders
Stop in to this cozy eastside locale for an espresso and chat with Govalle locals and the baristas, recognizable by their dapper blue aprons. Fleet has been the talk of the town among local baristas and coffee fanatics since opening in 2016, and it's not hard to tell why. The minimal shop is as serious about quality as it is about creativity, as witnessed by the seasonal menu.
Open with outdoor seating
Enjoy craft coffee on a quiet patio in a unique setting at east Austin coffee trailer Flitch. Housed in a vintage Spartan trailer, Flitch serves up a rotating selection of artisan coffees and espressos, along with breakfast tacos from local taquerias and pastries from. Try the matcha green tea with a splash of maple for something refreshing or keep it classic with a smooth, milky cappuccino.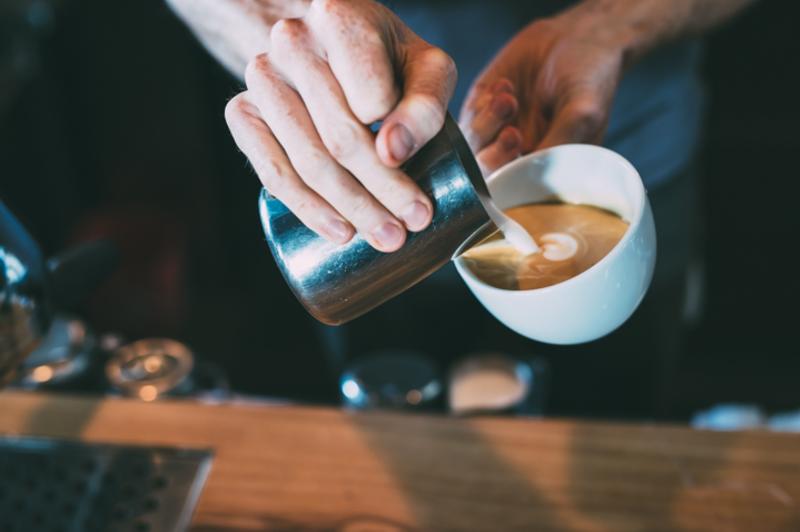 Wright Bros. Brew & Brew. Credit Roxanne Jo.
Open with online ordering
The Brew & Brew is a coffee shop and bar just east of Downtown Austin, serving up a rotating selection of craft and local coffees and beers. Enjoy an espresso with your croissant to kick off the day or up your lunch game with a bagel sandwich from Rosen's Bagel Co. and one of 39 brews on tap (or more, we won't judge).
Select locations open, to-go with online ordering available
Don't miss this iconic Austin coffee house during your coffee tour of the town. These local espresso artisans have grown from their humble Clarksville origins to five full-service locations around town. Get to know the baristas slinging 'spro on the bar and grab a TacoDeli breakfast taco before they're gone!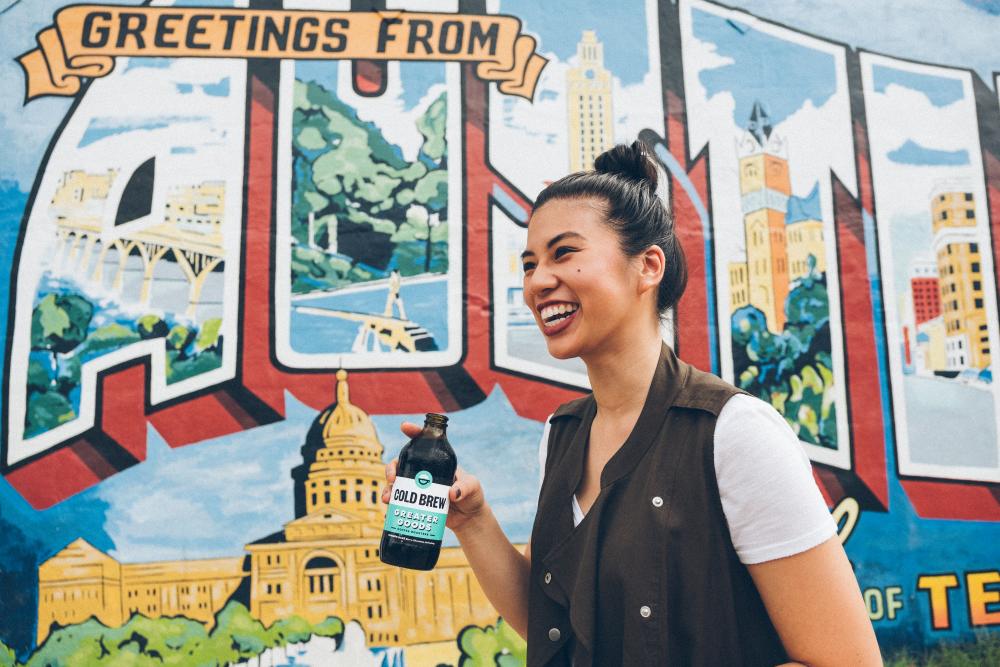 Greater Goods Roasting. Credit Brandon M. Aguilar.
Online ordering available
This local roaster not only creates quality coffee beans, they also partner with and dedicate a portion of each bag to select local charities. Stop in to the East Austin and Bee Caves cafes or the roastery, located in Dripping Springs, to meet the team and try select single origins fresh from the source. Greater Goods also supports female-owned coffee farms around the world, uses a super efficient roasting process and recycles all packaging materials.
Open for take-out; nationwide shipping available
No list of Austin coffeemakers would be complete without including Austin's famed roasters on East Sixth. You've probably seen those little blue bags around town already, or maybe you've tried Black & Blue, their nitro cold brew on tap. But to get the full experience, stop by the coffee bar and see where the magic happens. These roasters really do care about their coffee, from farm to cup and every step in between.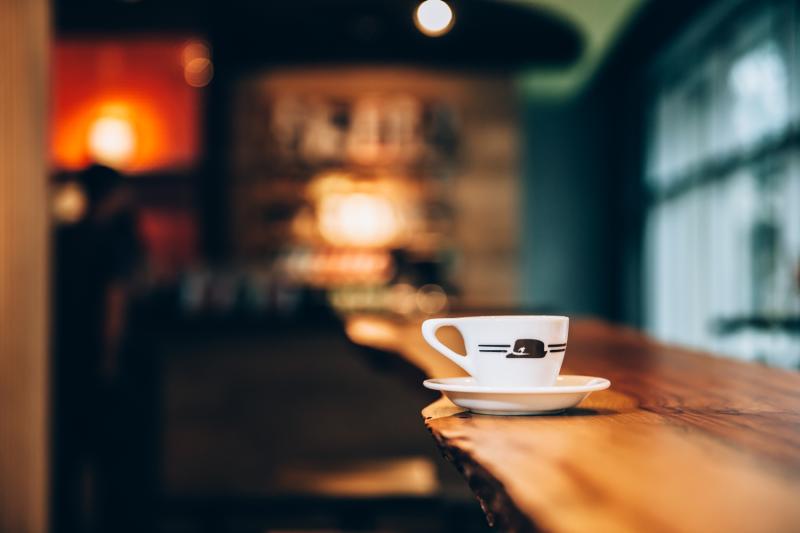 Courtesy of Houndstooth Coffee.
Open with online and in-person ordering
Houndstooth has been upping Austin's coffee game since opening in 2010. Now, with two Austin locations and one more on the way this fall, these baristas continue to push boundaries and while serving up consistently good coffee. Try an exclusive concoction like the frozen Japanese iced coffee and the iced lime iron (the only thing better than a real margarita) during hot Austin summers or warm it up with a classic cortado or single origin siphon.
Open with outdoor seating
These E. Cesar Chavez roasters are the epitome of Austin cool. Their single origin coffees are lively and floral, on par with some of the best roasters around. Keep it simple with a cup of brewed coffee or a shot of espresso to take in the flavors then top off the experience with a tasty breakfast taco from Tyson's Tacos.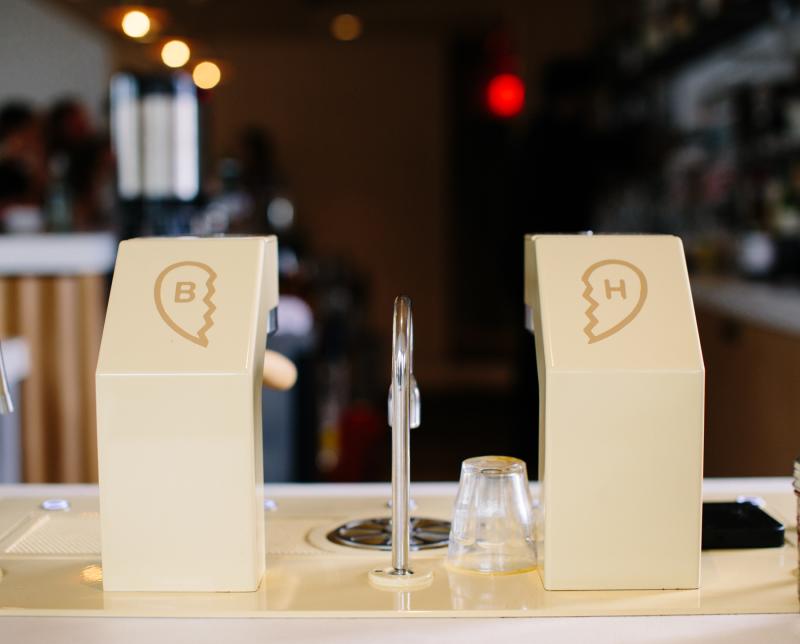 Better Half Coffee. Credit Alison Narro.
Outdoor seating, online ordering and curbside pickup available
Come for the fantastic coffee and craft cocktails on the spacious patio at Better Half Coffee & Cocktails. But stay for the all-day cafe fare, including breakfast sandwiches, chicken-fried steak and killer hush puppies with bacon bits and roasted tomato aioli.
Open with outdoor seating and takeout available
Head to Canopy for one of the most unique shops in town. Sa-Tén not only crafts delectable drinks (with A+ latte art) but it also serves a full menu of inventive Japanese-inspired eats from dawn till dusk. Try the savory yasai with your espresso and don't forget to stop by the Big Medium gallery afterwards to see what's on display!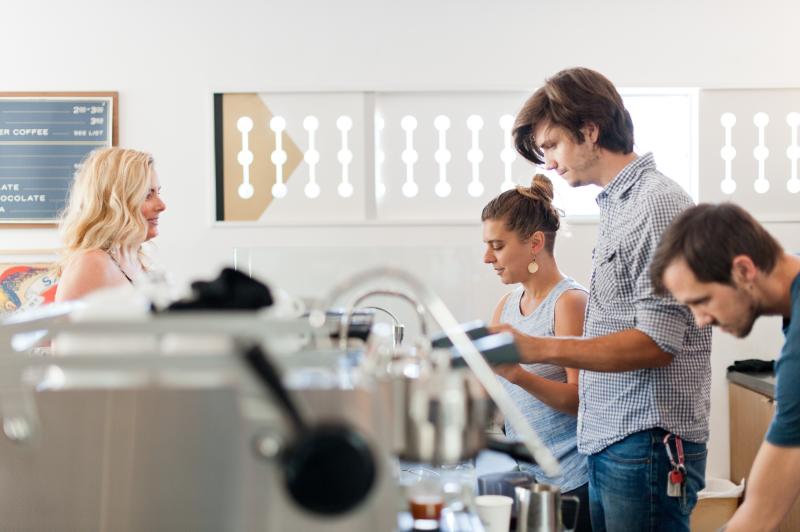 Patika Coffee. Credit Carli Rene, Inked Fingers.
Open with outdoor seating and online ordering available
Unlike any other coffee shop in Austin, Patika embraces minimalism with a Danish flare. This south Austin shop also serves up a delectable breakfast and lunch; cozy up at this chic spot for brunch or relax with a cappuccino.
Find more coffee recommendations in our Craft Beverages & Drinks section!