Once home to mostly metal and punk fans, Austin's Red River Cultural District has evolved. Though still edgy, it's come into its own as a cultural district with a diversity of live music, along with a vast variety of food and drink offerings.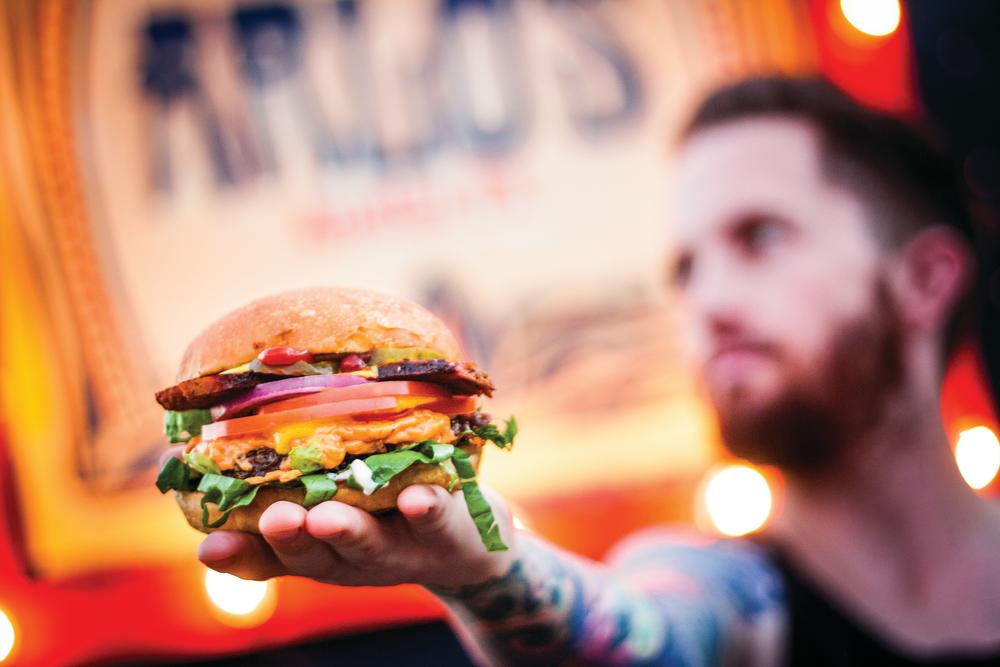 Arlo's Food Truck. Credit Robert Nabbe.
DINING
On this street that never misses a beat, here you can have a love affair with a plate of brisket, enjoy vegan comfort fare and take a cultural culinary trip from continent to continent.
Vegans rejoice! Arlo's Truck is 100% vegan and open until 2 a.m. for late-night cravings. The bac'n cheeze burger and street tacos made with vegan burger crumbles are crowd faves. Or, finish your night off with a Jersey-style pizza from Hoboken Pie: cracker-thin crust, oozing cheese and open until 2:30 a.m. Asian-inspired Koriente is family owned and health-forward, with selections for any dietary need or preference.
Stubb's Bar-B-Q: Who comes here? Live music fans, brisket lovers, all-natural meat eaters, barbecue sauce aficionados and gospel brunch goers for Sunday soul sessions.
Bar 508 Mezcalerita: Located next to the Pelóns Tex-Mex Restaurant, it's always tequila o'clock at this casa thanks to its lengthy selection served on the pretty patio.
Waller Creek Pub House: Recently opened behind the Waller Ballroom event space, the pub has a patio overlooking picturesque Waller Creek. Choose from 30 craft beers on tap, along with veggie burgers and sandwiches.
Moonshine Patio Bar & Grill: Comfort food like the cornflake-fried chicken will give you a Southern drawl especially when paired with a whiskey cocktail on one of the relaxing patios.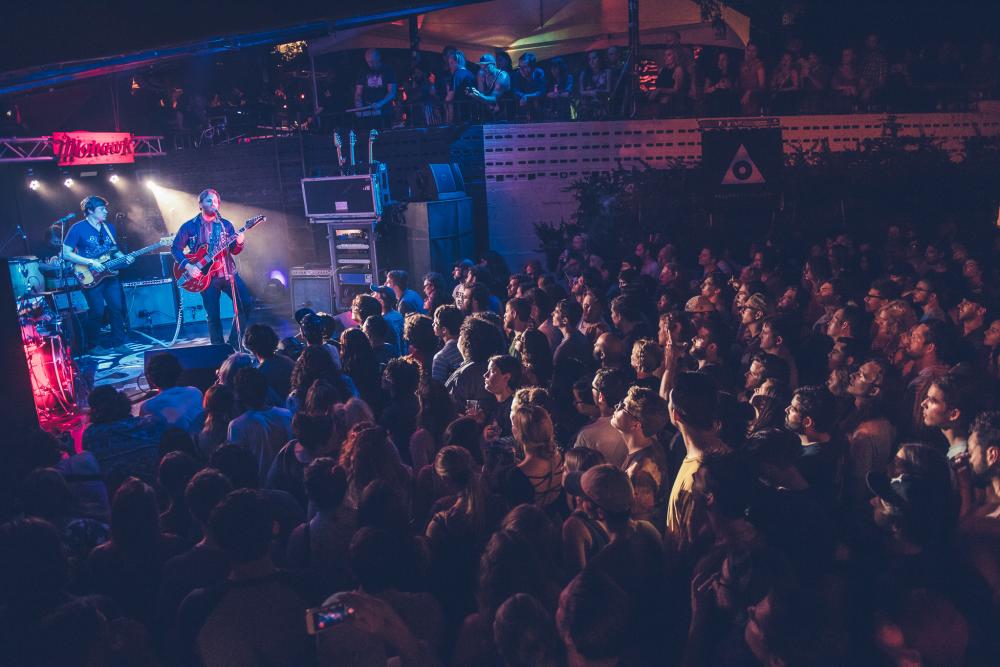 Mohawk. Credit Roger Ho, courtesy of Levitation.
LIVE MUSIC & NIGHTLIFE
For the ultimate music fan, the Red River Cultural District is your scene. From big-name acts to local newbies, this street blares with the sounds of live bands at a variety of bars and clubs along the block. Here, the Live Music Capital of the World® successfully showcases its refreshing appreciation for diversity through sound. This crowd is a toss-up of people there to listen to artists, and is located northeast of the Sixth Street district.
Mohawk: A cornerstone of the Red River music scene, the multi-level Mohawk hosts up-and-comers and famous acts.
Barbarella: Every Tuesday night this dance club hosts TuezGayz but, if you're not around on a Tuesday, don't worry. Stop in Thursday for rock and roll night, Friday for '80s night or Saturday for New Noise.
Empire Control Room & Garage: This expansive live music venue hosts live music, special events, artists' markets and everything in between.
Barracuda: Stop by this intimate venue and bar with a large patio, a rocking stage and a punk-rock vibe.
Cheer Up Charlies: This lesbian-owned bar is open to all. DJs, local up-and-coming bands, theme nights and a giant pink parachute suspended over the back patio are all part of the weirdness and charm at this local hot spot.