An official cultural district, this stretch of road ups the ante on live music venues and dance parties. From swank to funk, everyone can find their flavor in Austin's Red River Cultural District.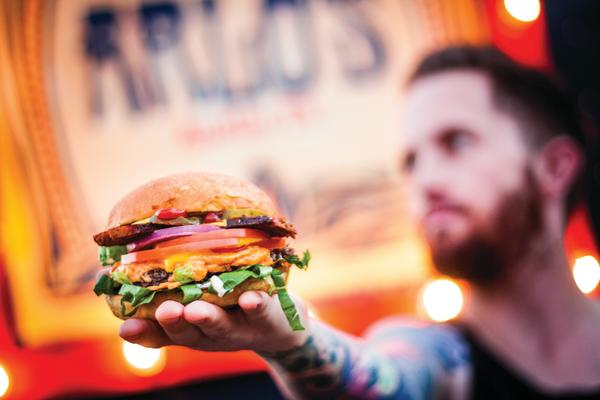 Arlo's Food Truck. Credit Robert Nabbe.
Cheer Up Charlies & Arlo's: Home of themed dance parties, kombucha on tap and the best vegan bacon cheeseburger you'll ever eat.
The Side Bar: Downtown's diviest bar is renowned for stiff, cheap drinks and a hopping back patio.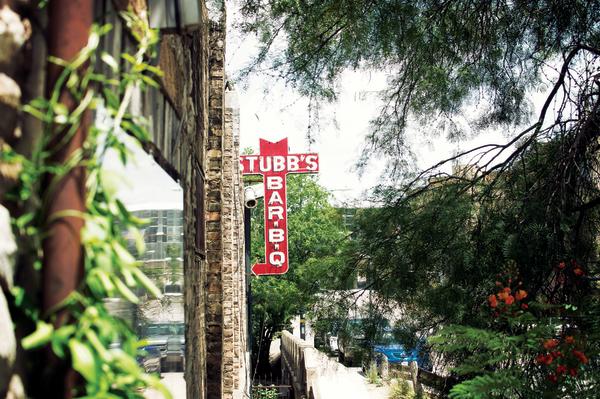 Stubb's Bar-B-Que. Credit John Tornow.
Stubb's Bar-B-Q: It's one of Austin's best outdoor live music venues, home to local and national touring acts and their famed gospel brunch. Oh, and barbecue.
Barracuda: Stop by this scenester bar with a large patio, a rocking stage and a punk-rock vibe.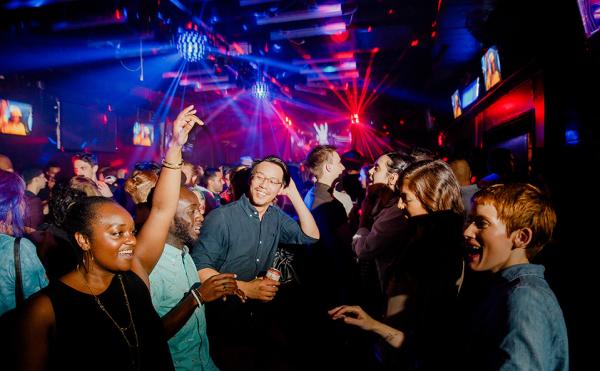 Barbarella. Credit Geoff Duncan.
Barbarella: This cavernous club is known for its themed tribute and dance nights, like Grits N Gravy, Tuezgayz and '90s/'00s nights.
Mohawk: A cornerstone of the Red River music scene, the multi-level Mohawk hosts up-and-comers and famous acts.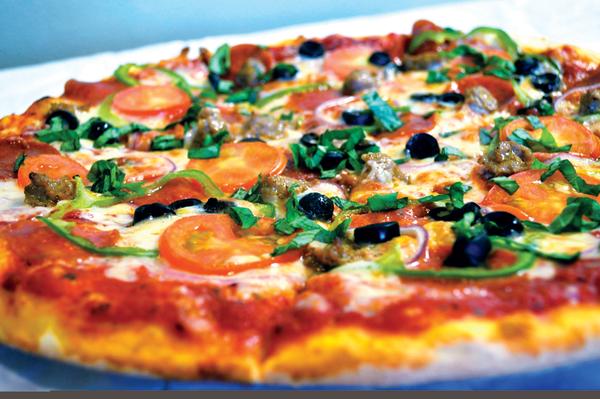 Credit Hoboken Pie.
Hoboken Pie: Grub on New Jersey-style foldable slices of pizza, pasta, subs and salads at this latenight
spot.
Empire Control Room & Garage: This expansive live music venue hosts live music, special events, artists' markets and everything in between.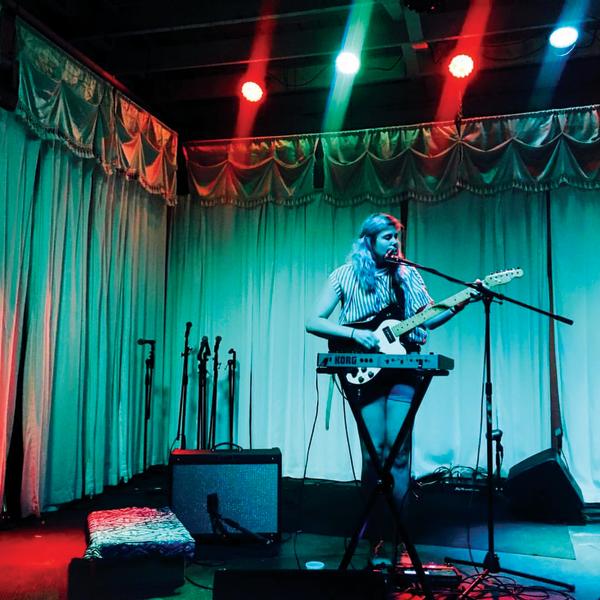 Courtesy of Swan Dive.
Swan Dive: With sleek surrounds and classic cocktails, catch live music here or just enjoy a drink in style
on the patio.
Koriente: Nosh on fresh and healthy pan-Asian food, including vegan and gluten-free options.
Free Week: Punk, goth, alternative, indie, electronica…you'll find it all on Red River. These genres and more are represented during Free Week, seven days of free near-constant live music the first week of January.