Austin is a busy city when it comes to film production. In the last 40 years there have been more than 250 television and film productions. We get asked about different iconic locations all the time, but the one that comes up the most is Richard Linklater's 1993 classic "Dazed and Confused." Here are a couple of our favorite locations from the film that just happen to be nice lunch and dinner spots too!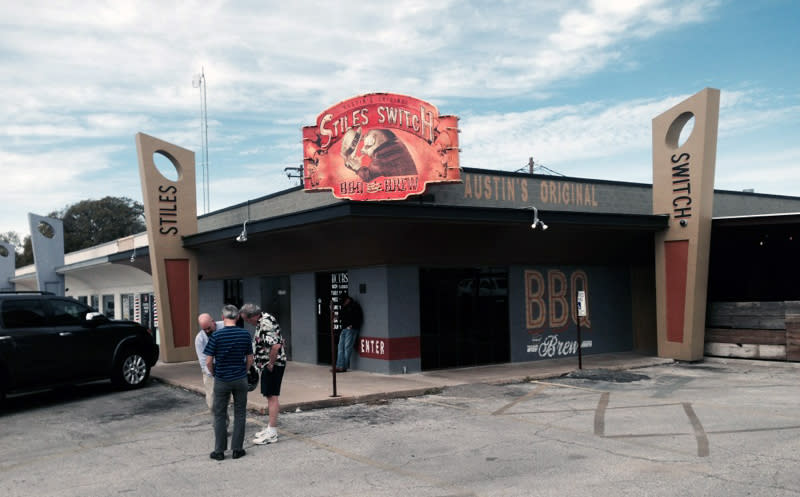 Stiles Switch BBQ & Brew 6610 N. Lamar Blvd., Austin, TX 78757 (512) 380-9199
Stiles Switch BBQ & Brew is one of Austin's best food spots. Stiles Switch offers up my favorite brisket; I can't put in words how delicious the meat is and the sides are amazing too. Prior to the business being a BBQ joint, the Violet Crown Shopping Center hot spot was the location used for The Emporium in "Dazed and Confused." The Emporium is famous for a number of scenes, most notably Matthew McConaughey's cool-as-can-be screen debut and the dumping of a couple of gallons of paint over the then not-so-famous Ben Affleck.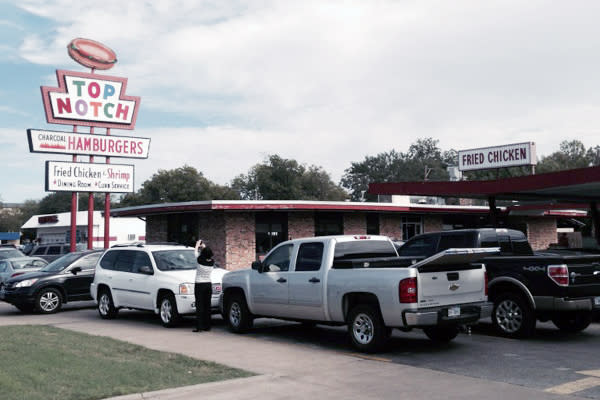 Top Notch Hamburgers 7525 Burnet Rd., Austin, TX 78757 (512) 452-2181
Top Notch Drive-In is an Austin institution. If you are out cruising for burgers on a Friday night, accept no substitutes. Like life imitating art (or vice versa), Top Notch was the location used for scenes at the beginning of the film where all the characters stop for food before their big night out. The structure is of the era so it fits into the 1970s film along with the classic cars the characters are driving! If you want to learn more about iconic films made in the area, check out Made in Austin!