Dreaming about your next getaway, but can't commit to a week-long vacation right now? Sometimes taking a few hours away from your usual routine is all you need to recharge your mind, body and soul - and Miraval Austin Resort & Spa's day package, which features full access to Miraval's extensive amenities, offers a luxurious escape from reality. Nestled in the heart of the Texas Hill Country, this 220-acre sanctuary provides a rejuvenating wellness experience tailored to your needs and intentions.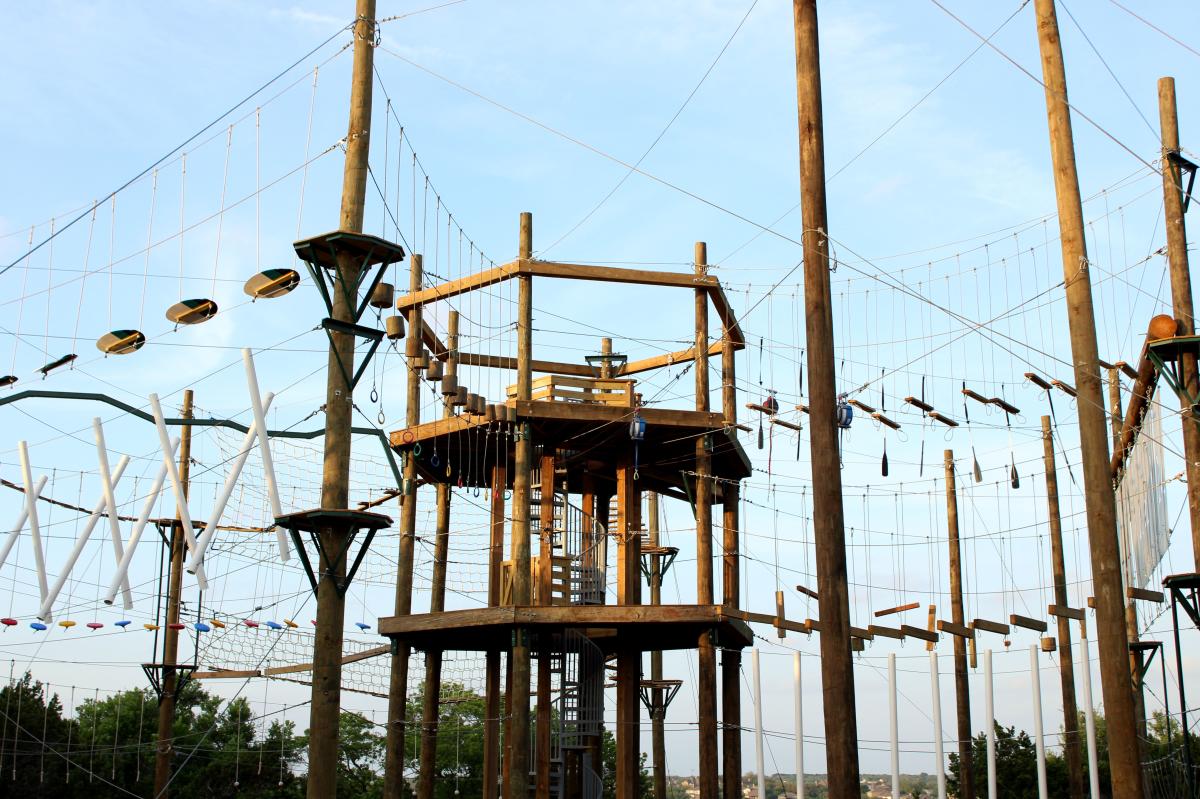 Outdoor Fun
Kick off your perfect retreat day with lots of fresh air and adventure! Get your heart pumping with a 2-mile hike through the rolling hills of Austin or expand the boundaries of your comfort zone by signing up for the Hill Country Challenge Course. And if you're interested in water sports, we have plenty of activities to choose from, including kayaking, fly fishing, and stand-up paddle boarding!
Lunch with a View
You've probably worked up an appetite at this point, so head on over to Hilltop Crossings Kitchen for a healthy gourmet lunch featuring produce from our on-site farm and local purveyors. Whether you opt for a soup & salad or the daily special from a rotating seasonal menu, you're in store for a delightful culinary experience!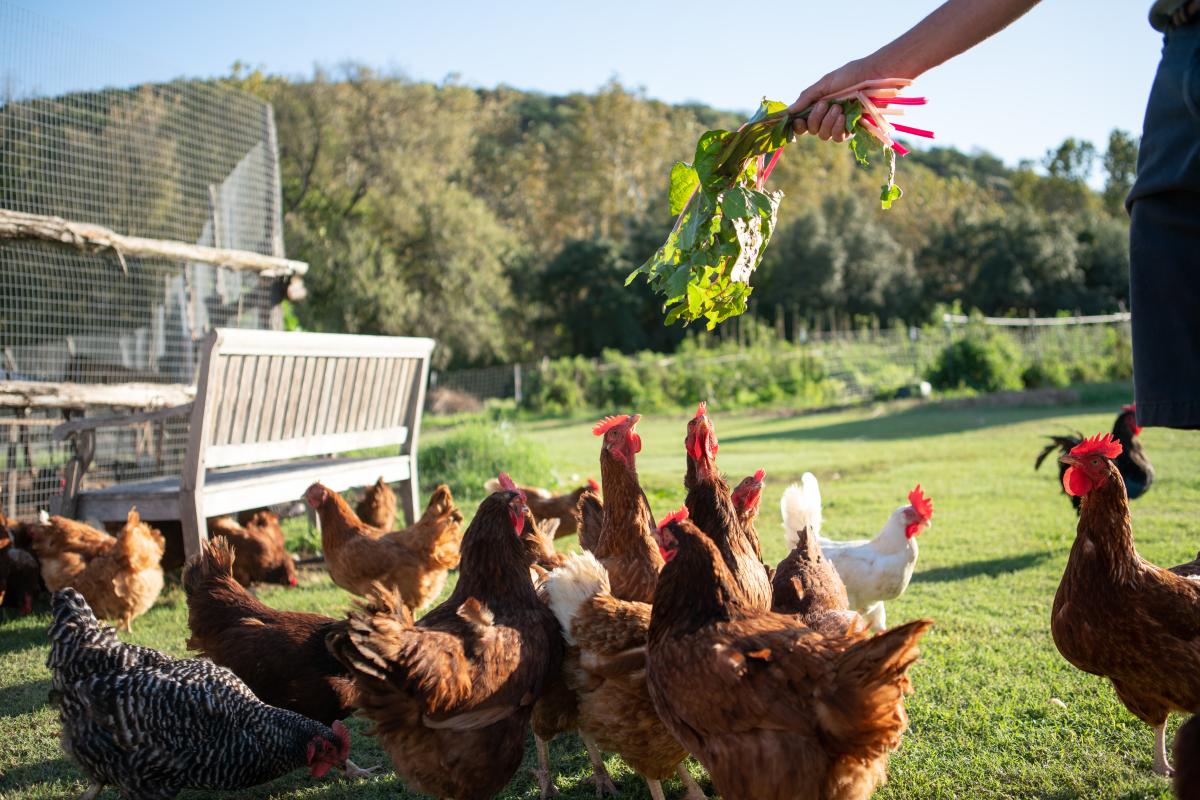 A Trip to the Stables
After you're done relishing each flavorful bite of your meal, grab a ride with one of our group vans to the Cypress Creek Farm & Equine Center. While there, learn about sustainable living with classes such as Chicken Keeping or Hive Mind, or partake in our life-changing equine experiences, such as Common Ground and Rhythmic Riding.
A Meditative State
Where off to next: an interactive astrology workshop or a floating meditation at the Yoga Barn? Whether you choose to delve into the spiritual intricacies of your birth chart or sway gently to the soothing vibrations of crystal bowls, one thing's for sure: it's time for a pick-me-up from the Nest! Grab a complimentary snack, smoothie, or coffee beverage to fuel up for your upcoming session.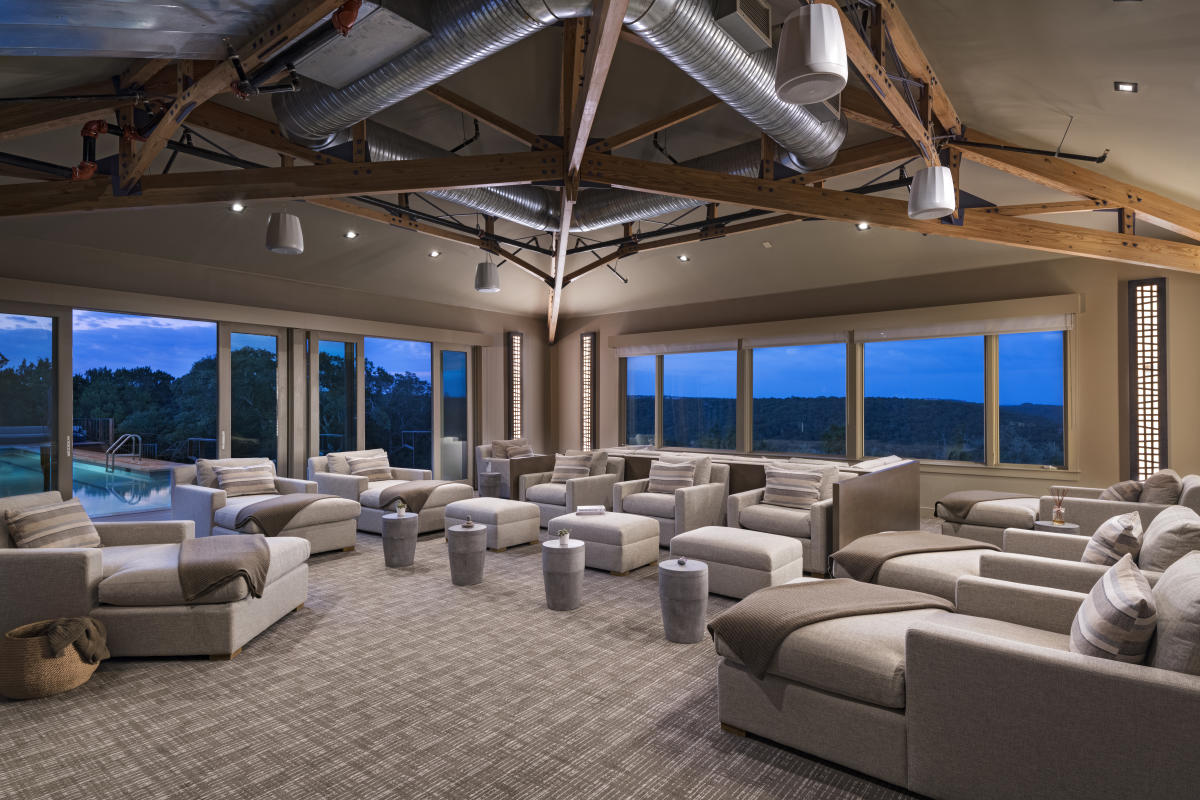 Life in Balance Spa
The glorious spa hour has arrived. Wind down your activity-filled day with some extra pampering at the Life in Balance Spa. Slip into a comfy robe, kick up your feet, and luxuriate in one of our many signature treatments and body renewal rituals. Let the noises of the outside world slip away as a therapist kneads away your stress and knots and eases you into a state of total relaxation. After your massage, feel free to explore our state-of-the-art facilities, go for a dip in one of our hot tubs and infinity pools, or indulge in a much-needed nap in the lounge room that overlooks our picturesque nature preserve. You deserve it!
As your relaxing spa day seeps to a close and the setting sun sleepily stretches its golden rays across the sparkling blue waters of Lake Travis, take a moment to breathe it all in. Remind yourself that self-care matters and that it's okay to carve out some "me time" when life gets too hectic. We hope your trip was restful, invigorating, and full of mindful moments that you will cherish always!
To learn more about Miraval Austin Resort & Spa or to book your stay, please visit miravalaustin.com or call (877) 315-5212.
Photos courtesy of Miraval Austin. Contributed by Miraval Austin.