Downtown Austin is full of sights, sounds, things to do and places to eat, but sometimes it can feel a little overwhelming. New to the area, the Seaholm neighborhood is somewhat of a hidden oasis along Lady Bird Lake, with residential buildings, boutique salons, grocery stores and some of the hottest new restaurants in Austin to enjoy. The Seaholm neighborhood is still young to the scene, but has a lot to offer downtown.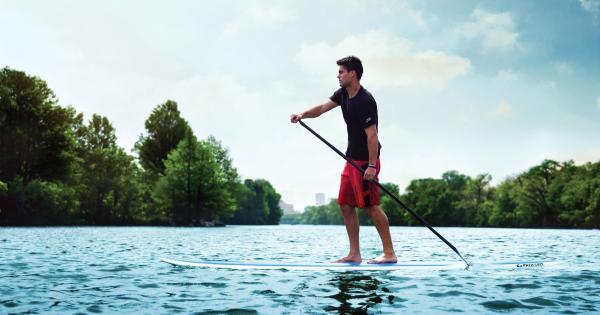 Paddle Boarding at Lady Bird Lake. Credit Andy Mahr.
Boiler Nine
Located inside the re-purposed historic Seaholm Power Plant, Boiler Nine Bar + Grill is the trendy, new-American stylized eatery that will satisfy any foodie from beginning to end. The two-floor restaurant is complete with The Boiler Room, the dark, sultry lounge, located underneath the main floor, to enjoy an intimate nightcap or a private evening with friends. The menu is ridden with creative cocktails, shareable bites and refined, elevated approach to eating.
Trader Joe's
The Seaholm District is proud to house the crowd-favorite, Trader Joe's. The highly-anticipated opening in 2015 was result of Trader Joe's only having two other locations in the Austin area. Within mere walking distance to the Whole Foods flagship store, Trader Joe's is perfect for affordable, fresh and delicious grocery shopping. The California-based grocery chain, which has been listed as America's Favorite Supermarket for two years, has finally opened it's doors in the Seaholm District so you too can now enjoy their famous Cookie Butter and unbelievably affordable produce.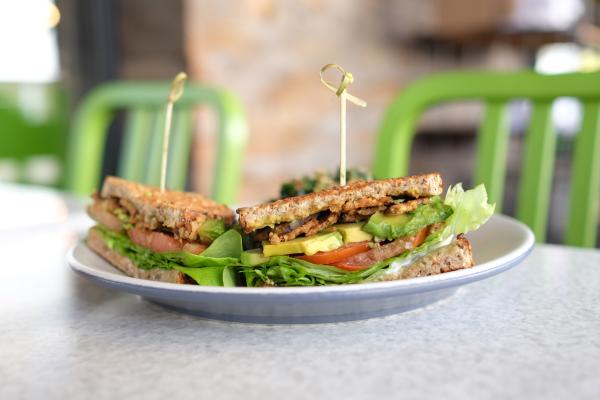 TLT Sandwich. Courtesy of True Food Kitchen.
True Food Kitchen
Being healthy is in, and True Food Kitchen knows it. The new, health-food centered chain settle sin the same Power Plant building as Boiler Nine, but serves up a completely different dish. The restaurant focuses on healthy meals with fresh ingredients that will satiate your nutritional needs and satisfy your taste buds. Enjoy their popular Kale Guacamole and infused, health-ified cocktails while you wait for your delicious entrée, whether that be a Kale Salad or a juicy Grass-Fed Burger.
New Central Library
Austin is all about growth ­- including education in the modern world. The New Central Library will redefine the library experience for the 21st century. Set to open in 2017, this new flagship building overlooking iconic Lady Bird Lake will provide the community an environment that inspires knowledge using cutting-edge technology, extensive print and digital collections, and a facility that blends the spaces in which you live and you learn. Patrons will be able to enjoy a 350-seat event center, an art gallery, a street-level café, a rooftop garden and curated libraries for all kinds of readers.
Seaholm provides a new way to experience downtown Austin. Just a few blocks west of the rush of the city is a place for visitors and locals to dine, shop, experience and learn in a modern and welcoming atmosphere.
Contributed by Maggie Rosenbohm, ACVB Intern.