While Austin certainly isn't the only city with a drag scene, Austin is unique in that venues and organization throughout the city promote performers of all types, with acts that push boundaries and play with the "rules of drag." Here, we do it proudly and we celebrate it! Catch a show in Austin, and you will connect with drag as an art form; an art without rules, which explores all that drag can be… ultimately, fierce!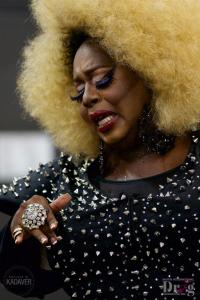 With the formation of the Austin International Drag Foundation by Jamie Bancroft, the drag community has built a family in Austin that supports up-and-coming drag artists who are new to the scene, along with performers who have crafted their performances to perfection. Whether you're new to the drag scene and want to see what Austin drag has to offer, or are a true drag lover, the annual Austin International Drag Festival hosts nearly 400 performers from around the world across three days from November 15 – 18, 2018.
"The Austin drag scene has some of the most bizarre, eclectic performers in the country. Genderf@%k culture is alive and well here, and it shows in the variety of performers. And each one is a valued part of what makes Austin drag so special." – Jodie Fosterchild, Austin performer
Visitors can experience these performances any day of the week, with a variety of shows from nightclubs and bingo games to story time drag and brunches at spaces like Sellers Underground, Oilcan Harry's, Highland Lounge, The North Door, Elysium, Detour Neighborhood Bar Domain, Alamo Drafthouse and more. There is no end to the list of drag hosts around town!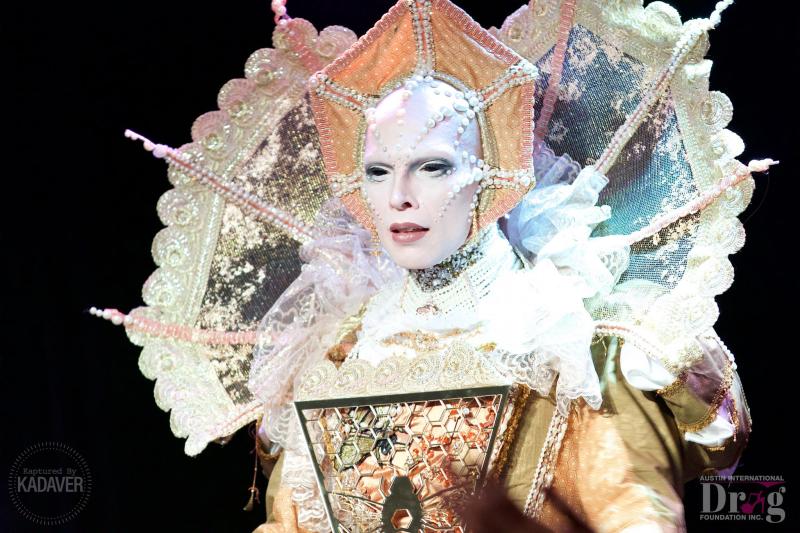 "There is something for everyone, you just need to know where to look for it. [The drag community] is also very close knit in the sense that everyone knows, and loves, everyone." – Alexandria Van Cartier, Austin's Latina Bombshell
If you are visiting Austin, be sure to make time to see a show while you're in town, introduce yourself and don't forget those dollar bills for tips!
Article and photos contributed by Bianca Blottie with the Austin International Drag Foundation.