Is "rosé all day" your personal mantra? At Austin's many wine bars, you'll find plenty of reds, whites, rosés, and more—enough to keep even the most enthusiastic oenophiles happy. Visit one of these Austin favorites to find the best bottles in town.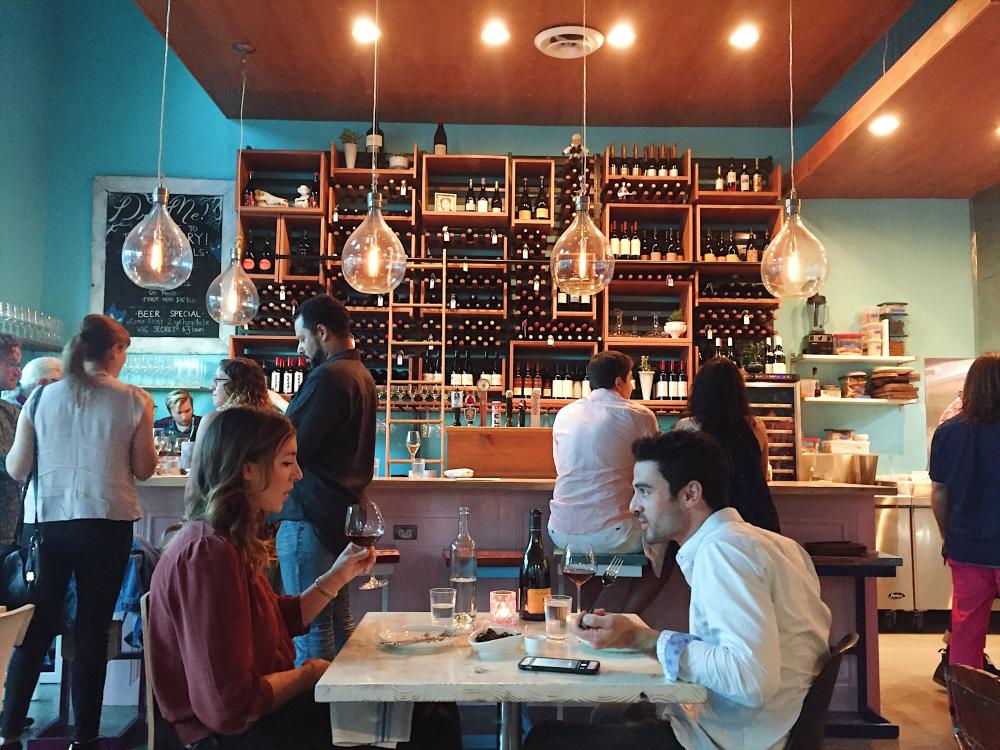 Aviary. Courtesy of Resplendent Hospitality.
Opened in 2006 to sell housewares and furniture, South Austin's Aviary Wine & Kitchen has abandoned the couches in favor of corkscrews. This colorful wine bar keeps things light and playful, with an extensive wine list organized by flavor profile. Each section is named for a larger-than-life celebrity like David Bowie, the Notorious B.I.G., and Etta James. Frank Zappa's section, for example, includes both reds and whites described as odd, funky, challenging, and fun.
Tucked inside a historic 1940s home, House Wine is strong in community support. You'll find works by local artists on the walls, and frequent live music by local musicians. The wine list is robust-yet-approachable, broken into simple categories like Light & Fresh Reds and Bold & Fruit-Forward Reds. If you're looking for something refreshing, try their frosé or a glass of divine peach basil sangria.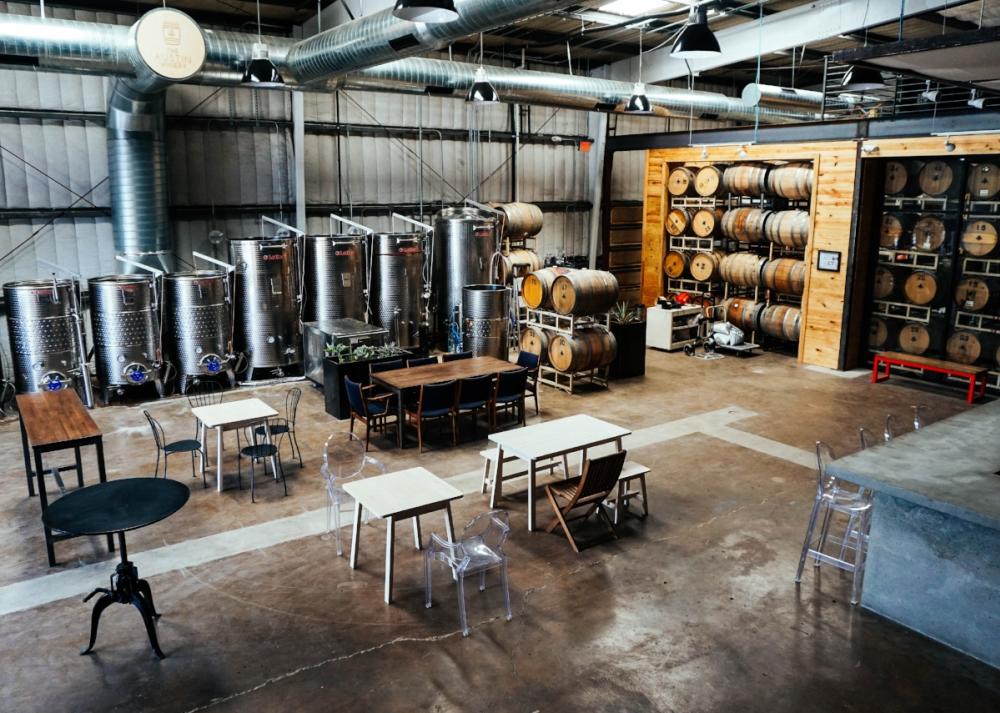 The Austin Winery. Credit Amadeo Garcia.
As the city's only working urban winemaker, The Austin Winery keeps it local. All grapes in their wines come from family-owned Texas wineries to be smashed, fermented, aged, bottled, and sold in their laid-back warehouse space at The Yard. Their approach to wine is accessible and enthusiastic—the anti-snob winery. Sample current vintages at their industrial-chic tasting room in South Austin.
Natural wine used to be relegated to a single dusty shelf at the back of the liquor store. Now, it's having a moment! Popular East Austin spot LoLo Natural Wine Bar has gone all-in, focusing their entire menu on wines made with no additives or added sulfites. The modern-minimalist space serves as both a bottle shop and a bar, with a large covered patio for open-air sipping.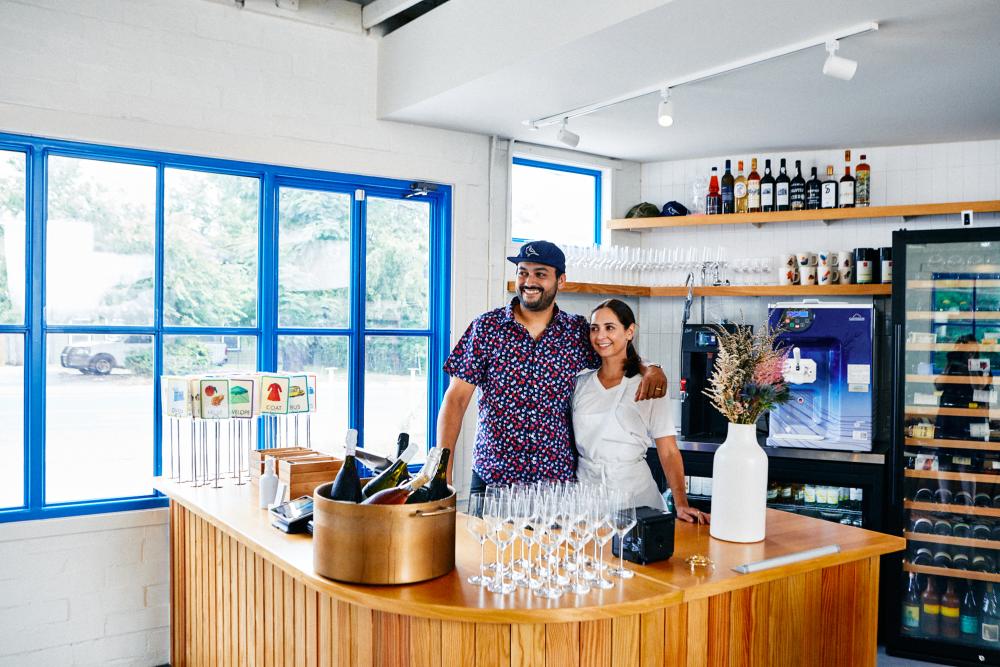 Birdie's. Credit Mackenzie Smith Kelley.
Cute counter service wine bar and restaurant Birdie's is a labor of love for its husband-and-wife owners. Chef Tracy Malecheck-Ezekiel keeps the menu fresh with rotating dishes inspired by French and Italian cuisine. Meanwhile, wine expert Arjav Ezekiel curates a list of organic and biodynamic wines, with a "vibe" assigned to each. The Vouette & Sorbée blanc de noir is "baller," while the Eyrie Vineyards chardonnay is "righteous." 
Experience Basque-style hospitality at Kalimotxo in Downtown Austin. This Spanish restaurant and bar serves European small plates in an urban setting, with a breezy patio abutting Shoal Creek. The wine list hails from Spain (where else?), but there's a twist. Ask for a porron, a narrow-necked Catalonian wine pitcher that lets you pour a narrow stream of wine right into your mouth from above. Don't wear your favorite white shirt!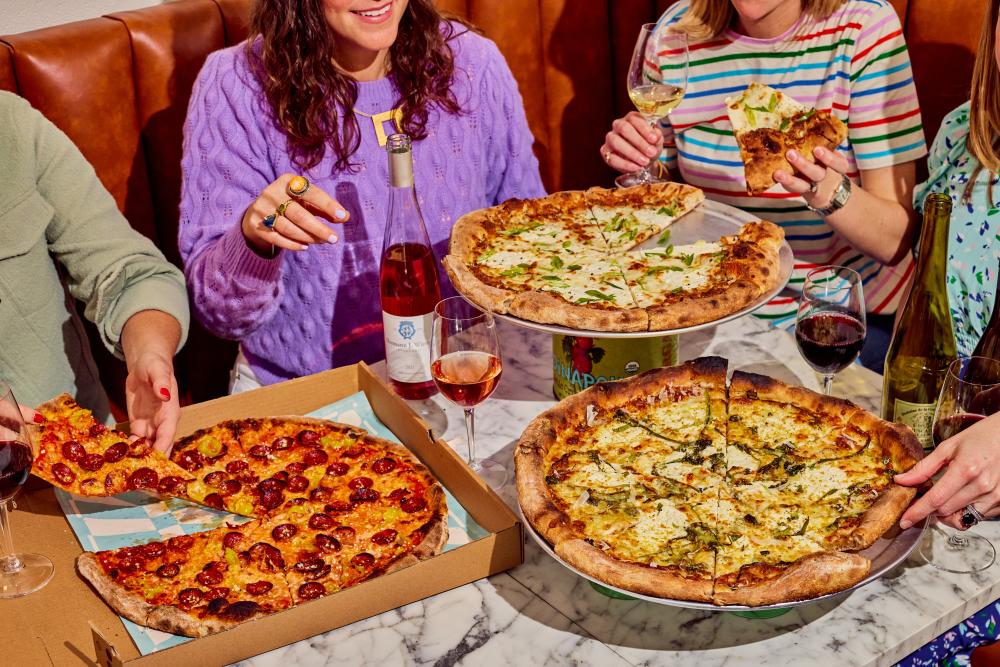 Flo's. Credit Mackenzie Smith Kelley.
This West Austin newcomer has quickly become a popular hang out spot. Grab a table on the breezy outdoor patio and order gourmet pizza from the connected AllDay Pizza. Flo's Wine Bar and Bottle Shop is a great spot to grab a glass of vino with friends or take some to go!
Local chain Water 2 Wine lets you get involved in the winemaking process. With expert guidance, you'll get to combine all the ingredients and pitch the yeast into your wine. After six to eight weeks, you'll return to fill and cork your 28 bottles and apply your own custom labels. If you'd rather get to the good stuff without the work, sample one of their wines made locally with grapes from around the world.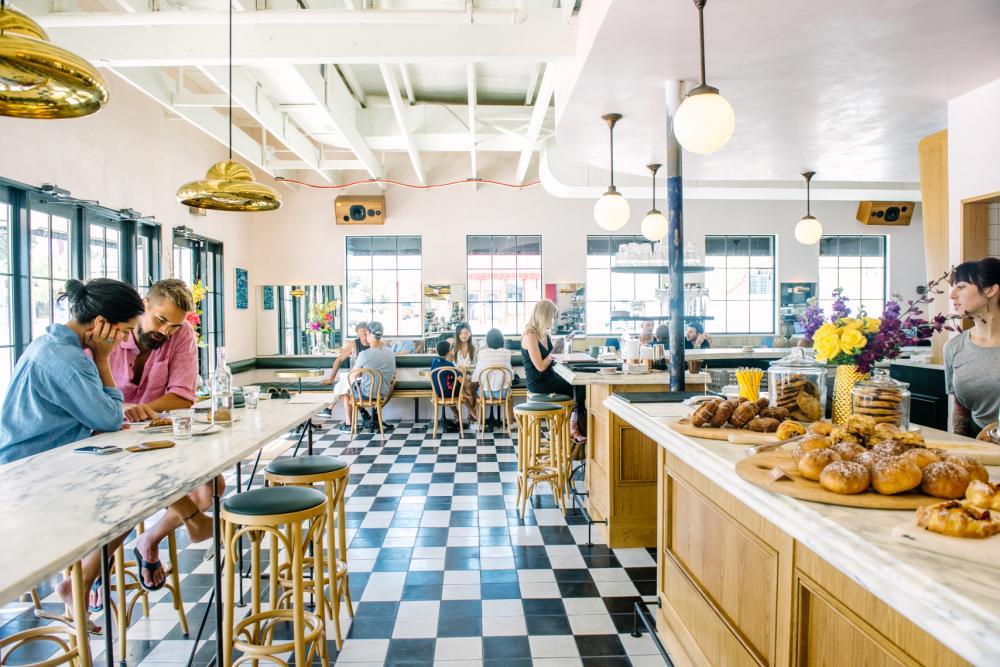 June's All Day. Credit Alex Valenti.
Parisian-inspired café June's All Day is the perfect place for a leisurely lunch and a bottle of something decadent. The mostly European wine list has varietals you'll know and some you may not, like Aligoté, a dry white from Burgundy, or Gamay, a light-bodied red. Sit inside the charming bistro, or grab a patio table to people watch on South Congress.
Intimate wine bar APT 115 is designed to make you feel like you've snuck into someone's very stylish apartment when they weren't home. With vintage decor and residential proportions, this spot has all plenty of charm, combined with a staff that knows their stuff. And you may need their help to navigate the wine list—it has over 400 bottles! Come to APT 115 prepared to learn something and have a great time.
Beloved Austin icon Whip In has been on the scene since 1986. Originally a corner store, this eclectic spot is now a combination Indian restaurant, beer and wine bar, live music venue, and market. Stop by on Wine Wednesdays to save $2 on a glass of draft wine from the bar, or get a bottle from the market that they'll open for you on the spot with no corkage fee.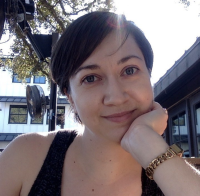 Contributed by Kate McDermott.
Kate McDermott is a local copywriter, content writer, and cocktail enthusiast. She writes about and for restaurants, hotels, event companies, and more from her home in Way South Austin.
Website: eatdrinkandwritecopy.com
Instagram: @eat.drink.writecopy