If you've had your fill of walking around downtown Austin and are looking for other hot spots to visit, don't fret: there are tons of lovely towns just outside of the Austin city limits that are perfect for spending a day in. One of the most popular towns for visitors (and locals!) is Dripping Springs, Texas located about 40 minutes west of Austin and home to just over 3,000 people - not to mention gorgeous scenery and the Hamilton Pool Preserve swimming hole. And for aspiring sommeliers and cicerones out there, Dripping Springs is also a brewery, distillery and winery destination, making it the perfect day trip that includes a combination of family and adult fun!
Here are some of the most popular places to visit in Dripping Springs: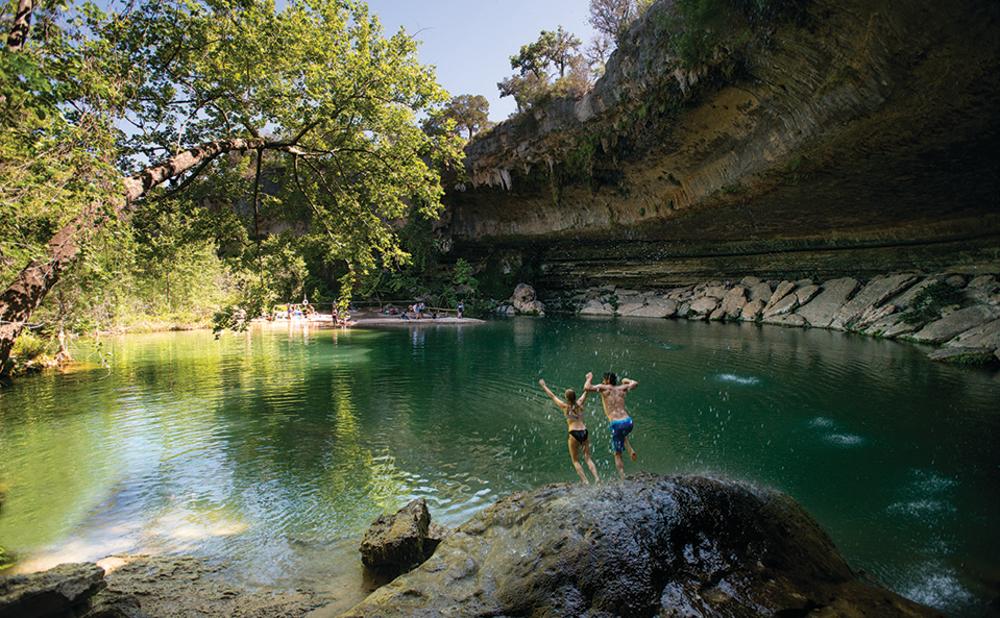 Hamilton Pool Preserve
Hamilton Pool Preserve is hands-down the most visited site in Dripping Springs. After a short and easy hike, you arrive at the stunning oasis surrounded by overhung maiden-hair ferns and the sounds of nature. It's never too crowded, and the shade of the cliffs and the cool, fresh water make hot summer days tolerable. But make sure to reserve a spot - it fills up fast!
Hills of Milk and Honey
If you're looking to visit a legitimate family farm in Texas and want to enjoy a fun and educational outdoor experience, Hills of Milk and Honey has custom farm tours so visitors can learn about their farming practices (sustainable, of course) and be inspired to continue learning and innovating. You and your group can learn about bees, livestock, land practices and even be involved in a hands-on activity that benefits the farm.
Twisted X Brewing Company
Look no further than Twisted X Brewing Company for handcrafted, high quality craft beer and taste their new recipes Thursday through Friday in their tasting room. Sip on a Chupahopra or Austin Lager while eating some food from the Lazy Dayz food truck just outside.
Rolling in Thyme and Dough
If you're craving a farm-to-table, local treat, head over to Thyme and Dough for some of their seasonal breakfast croissants, turkey and thyme sandwiches, or maybe a slice of one of their dozens of pies, guaranteed homemade.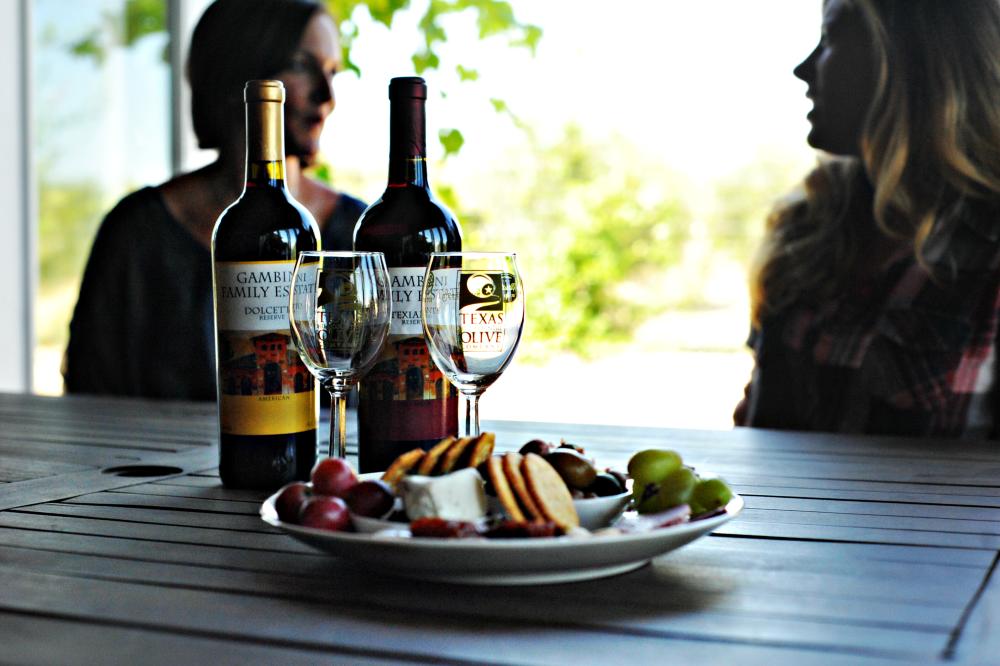 Texas Hill Country Olive Company. Credit FotoHogg.
Texas Hill Country Olive Co.
Why stop at wine tastings? Do some olive oil and balsamic vinegar tastings as well! The Olive Company allows you to sample a variety of oils and teaches you how to evaluate them, and serves as a great supplement or alternative to all the wineries in the area.
Westcave Cellars
A gem of central Texas is Westcave Cellars, where you can stroll through 9 acres of 100% pure Texan grapes. Taste all the different varieties of wine in the vineyard, then take a couple of bottles home with you and enjoy their unique Texas wine all year long.
Treaty Oak Distilling
There's no denying you're in Texas when you step into Treaty Oak Distilling. The ranch house style bar and restaurant is perfect for enjoying a traditional Texas barbecue meal with a sweet tea vodka, and the large backspace is frequently filled with live music, families and the odd kite festival.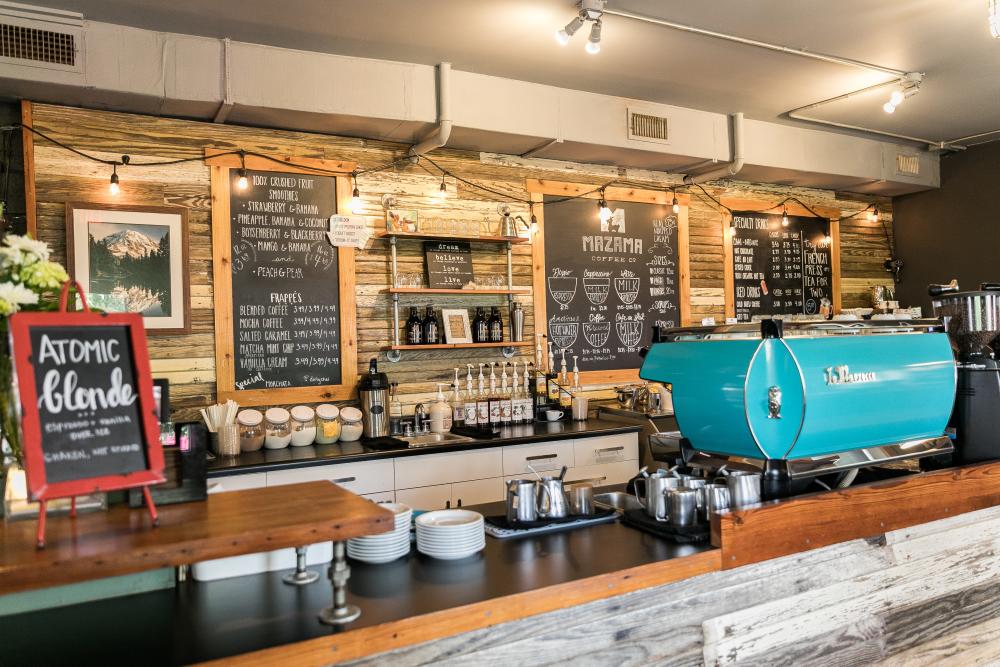 Courtesy of Mazama Coffee.
Mazama Coffee Co.
This is no Starbucks Coffee. Mazama is in the heart of Texas hill country and roasts, brews and bakes in house, making it the perfect stop for coffee lovers.
The Barber Shop
Looking for a laid back atmosphere with dozens of microbrews on tap? Join the Barber Shop's social and friendly local crowd while sipping on a Thirsty Goat Amber or Mural Agua Fresca, while taking in the unique atmosphere of the garage-turned-barbershop-turned-bar.
Bell Springs Winery
Get a generous 5 glasses of excellent wines and enjoy their gorgeous view while snacking on a meat and cheese plate. Take a private tasting tour and learn the history of Bell Springs, how they make their wine and get an overview of the winemaking process.
Skull & Cakebones
Sick of the barbecue and looking to try some vegan food? Head over to Skull and Cakebones for the bakery's delicious (and animal product free) Avocado Smash, Chik'n Pot Pie, or have grab n' go chocolate puddings.
Contributed by Nayla Zylberberg, Visit Austin Marketing Communications Intern.