Located just north of downtown and the University of Texas campus, the quaint Hyde Park neighborhood is packed with historic charm and walkable sites. Although this part of town is mostly residential, the shops and restaurants in Hyde Park  are worth a visit.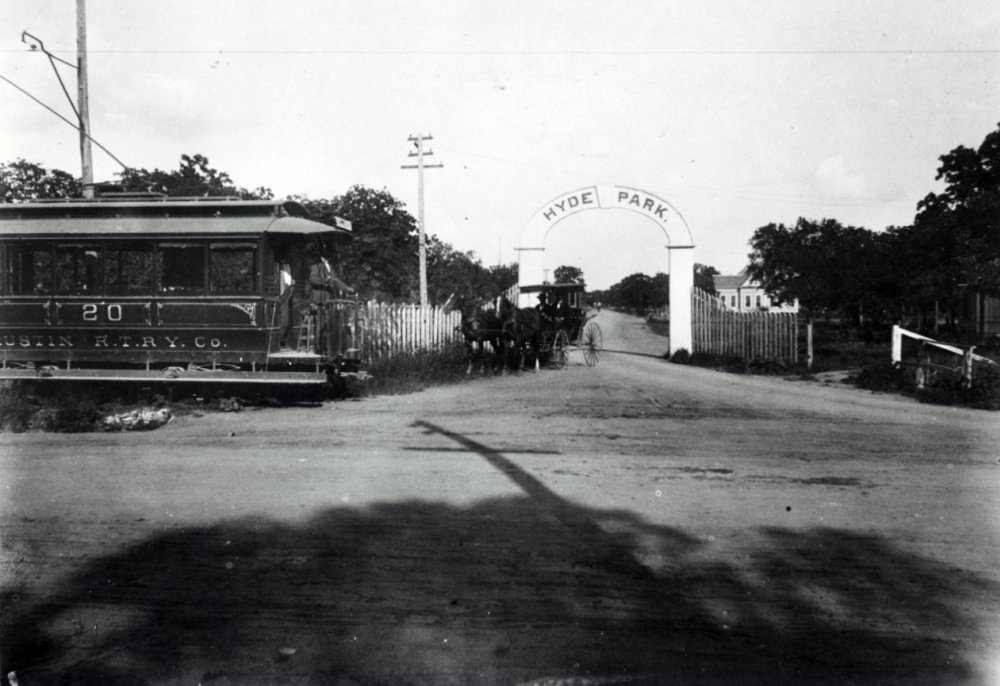 Hyde Park in the 1890s, PICA 02628. Courtesy of the Austin History Center, Austin Public Library.
History
In 1891, Hyde Park was a remote neighborhood from downtown Austin. Streetcar service made it possible for Austin's first suburbanites to settle in the quiet, rural area. Developer Monroe Shipe created wide shady streets lined with handsome Victorian and Craftsman houses (his own home still stands at 3816 Avenue G). Today, Hyde Park is considered part of Central Austin, but its residents continue to take pride in their neighborhood's unique identity. Read more about Hyde Park's history on our the Insider Blog, or visit AustinHydePark.org.
Hyde Park Restaurants
Hyde Park is home to some of the city's dining hidden gems. Visit Hyde Park Bar and Grill for classic, American-style fare (make sure to try the HP+ Burger). Then satisfy your sweet tooth with freshly baked pastries or coffee from Quack's 43rd Street Bakery.
Antonelli's Cheese Shop
Charcuterie board dreams come to life at this quaint market. Antonelli's showcases artisanal cheeses, cured meats, bread & sundries, and wine & local craft beer selections. Grab a ready-to-go lunch picnic to enjoy at Shipe Park.
ASTI Trattoria
This restaurant serves up fresh, handmade Italian classics and boasts an expansive Italian wine list. Try the saffron seafood risotto with a side of ASTI fries to share, then finish it off with a classic tiramisu.
The Flightpath Coffeehouse
Make a midday pitstop to this artsy hangout popular with the college crowd. An Austin staple, Flightpath is a great place to relax, enjoy the patio and try one of their locally-sourced snacks.
NeWorlDeli
Stop by for lunch or dinner to enjoy scratch-made food at this community staple. With live music nightly, this family-owned and operated deli will give you a true taste of the local lifestyle.
Vamanos
Chow down on "ranch style Tex-Mex" with menu items inspired by shared meals from a wood burning grill, just like Texas vaqueros and cowboys enjoyed together on ranches across the state.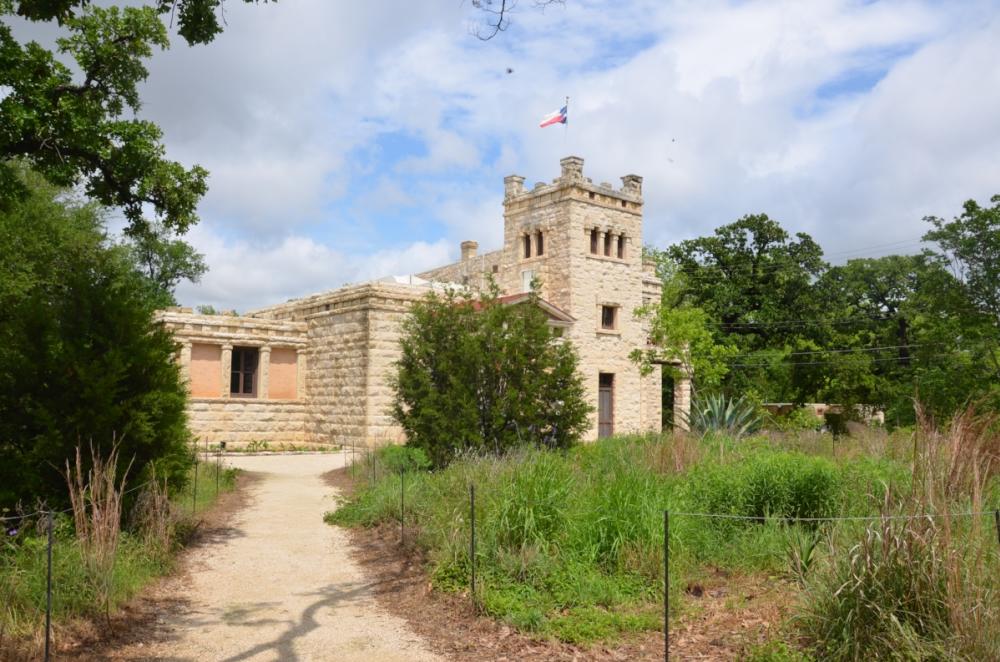 Courtesy of the Elisabet Ney Museum.
Historic Attractions In Hyde Park
Hyde Park is known for its architecture and deep roots as Austin's first planned suburb. Among its many historic structures are several treasures that are unique or rare in the city of Austin. The locations below are a selection of the neighborhood's must-see sites.
Elisabet Ney Museum
Visit the former home and studio of 19th-century sculptor Elisabet Ney. This castle-like structure has been turned into a gallery of her portrait collection. The museum hosts special events, workshops, lectures and other educational programs throughout the year.
Shipe Park and Pool
Shipe Park has been a community hub since the establishment of the Hyde Park neighborhood. Take a dip in the pool (open seasonally) or visit the historic log cabin on site, which dates back to 1930.
Avenue B Grocery & Market
Built in 1909, Austin's oldest grocery store is a charming delight. Grab a sandwich or a soup and check out the vintage memorabilia that fills the walls.
Moonlight Tower
Check out one of Austin's historic moontowers at 41st & Speedway. These 165-foot tall, carbon vapor arc lamps (now metal-halide bulbs) were erected in the late 1800s to light the city's streets. The city's original 31 has dwindled down to 14 unique structures - the only remaining moontowers in the world.
Austin Fire Department Station 9
Although it is still a functioning fire station, this historic building's Tudor Revival architecture is worth the trip. Every year, the Hyde Park community has a Fire Station Festival to raise funds for the maintenance of the building and celebrate their firefighters. See the building, completed in 1929, at 4301 Speedway. 
Although many of the neighborhood homes have been restored, Hyde Park has maintained its vintage charm. For a more in-depth tour of the historic houses, attend the annual Hyde Park Historic Homes Tour held every November (upcoming dates TBA). Looking to explore other parts of the city while in town? Check out the Insider Blog for more Austin neighborhood guides.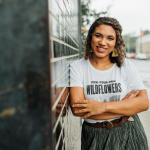 Contributed by Alyssa Jarae.
Alyssa Jarae is a native Austinite, and wedding and lifestyle photographer in the area. She enjoys exploring the multiple coffee shops around town and anything to do with Willie Nelson.