Twisted Texas Tour
Experience Austin's best eats, drinks, and live music on the city's weirdest & wildest ride!  
If you've heard Austin's unofficial slogan, "Keep Austin Weird," you know the city prides itself on being a little bit different. Ready to check out the weird for yourself? The team at Twisted Texas Tour has you covered. Each wild ride is jam-packed with local flavor, fun people and funky photo ops! Our guides are wacky, our bands rock and our bus, Wallace, is tricked out in tie-dye. Tours feature weird Austin trivia, prizes, cheering, lots of music and the best drinks and eats in town.
Here's a quick checklist to guarantee an amazing Austin adventure: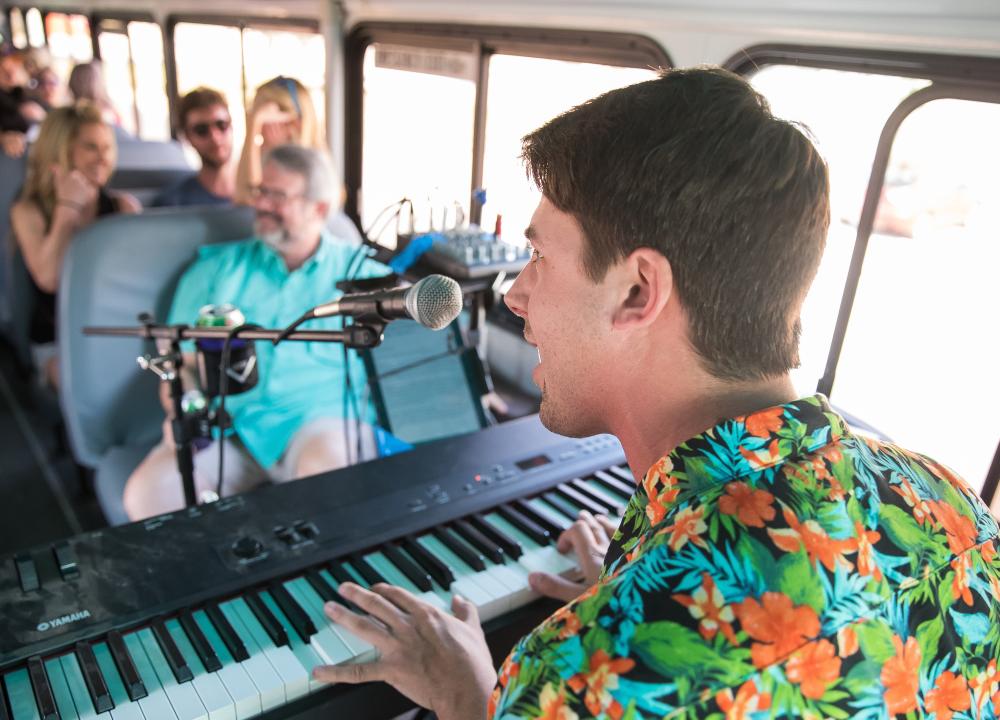 Austin is known as the Live Music Capital of the World®. We have bands jamming in our airport, our visitors center, coffee shops, bookshops and everywhere in between. Do yourself a favor and check out as many local bands as you can while you're in town. An easy way to do this is to join the Austin Live Music Experience to hit up three local venues all in one night!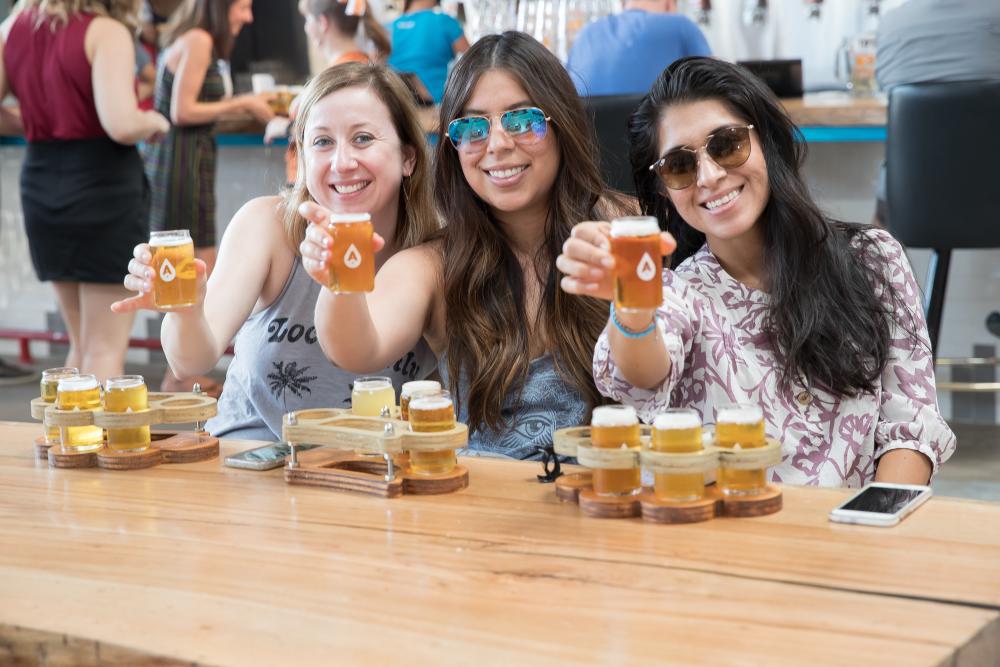 Along with our live music, Austinites are pretty proud of our beer. New craft breweries pop up each year and they're pouring some rave-worthy beers. With so many beers and so little time, make the most of your Austin visit with an Austin Brewery Tour to visit three local breweries including a behind-the-scenes tour by a brewing expert.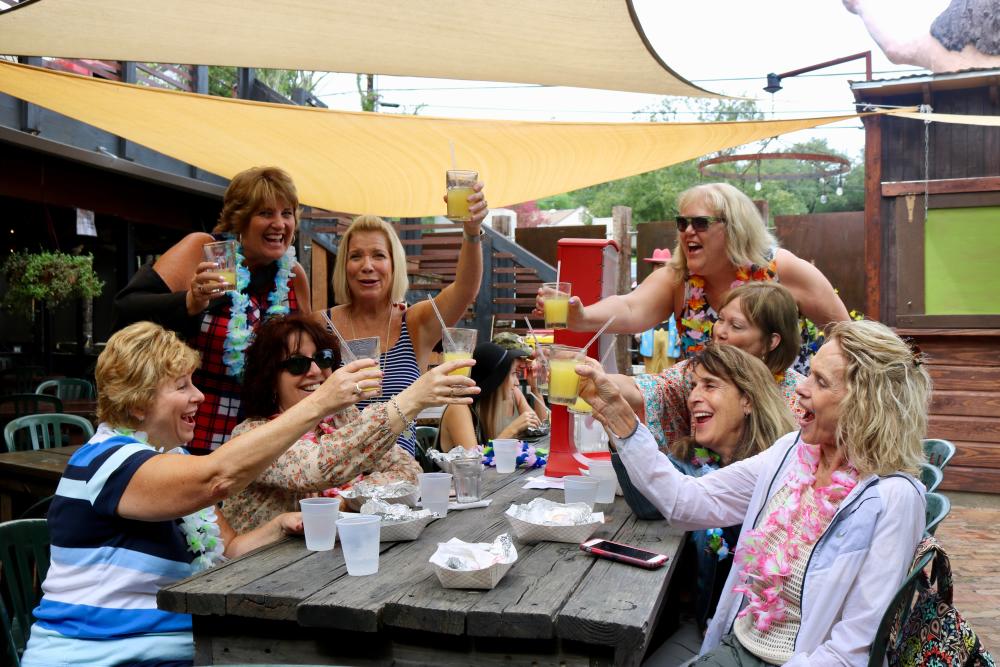 While we love all our food groups, we save a special place in our hearts for the Big Three: tacos, BBQ and brunch. We strongly recommend eating as many tacos (especially breakfast tacos - and order queso!) and as much mouth-watering BBQ as you can while you're here. Then, on the weekends, we brunch. As it's really hard to pick the best brunch in town, we recommend hopping on The Brunch Bus which will take you to not one, but THREE local brunch places to try out their specialties.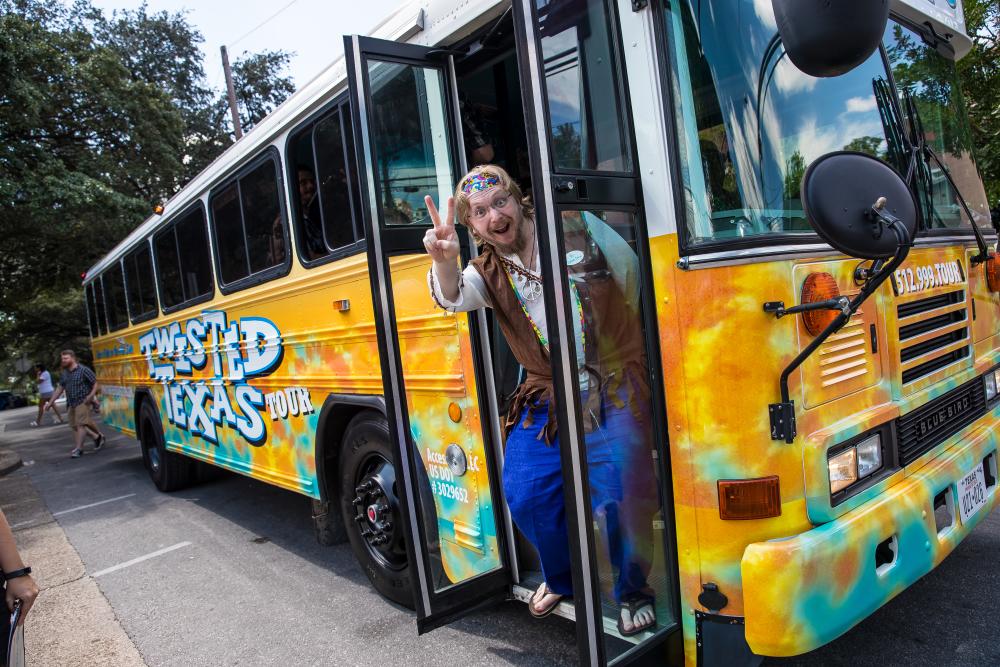 Want to see Austin like a local? The Complete Austin Experience city tour is the most inclusive in town, diving into the colorful neighborhoods, historic sites and memorable characters that make Austin the city that's "Keepin' it Weird." Packed full of great photo-ops, entertaining trivia and behind-the-scenes experiences (VIP tour of a BBQ smokehouse anyone?), this tour will have you feeling like a local in no time! If you're looking for a twist on the traditional city tour, the Weird Austin City Tour will show you the sights with a live musician jamming on board as you go!
We're super stoked to see you in Austin! Your visit is going to be memorable and we hope the crew at Twisted Texas gets to be a part of it. Feel free to reach out to us at www.twistedtexastour.com or 512-999-8687. Or, follow us on the socials for some cool Austin images @twistedtexastour.