If you're planning to spend Christmas or Hanukkah in Austin, let our award-winning chefs minimize your time in the kitchen and order in from these local restaurants. Find great places to order holiday meals to take home, plus Austin restaurants that are open on Christmas and Christmas Eve.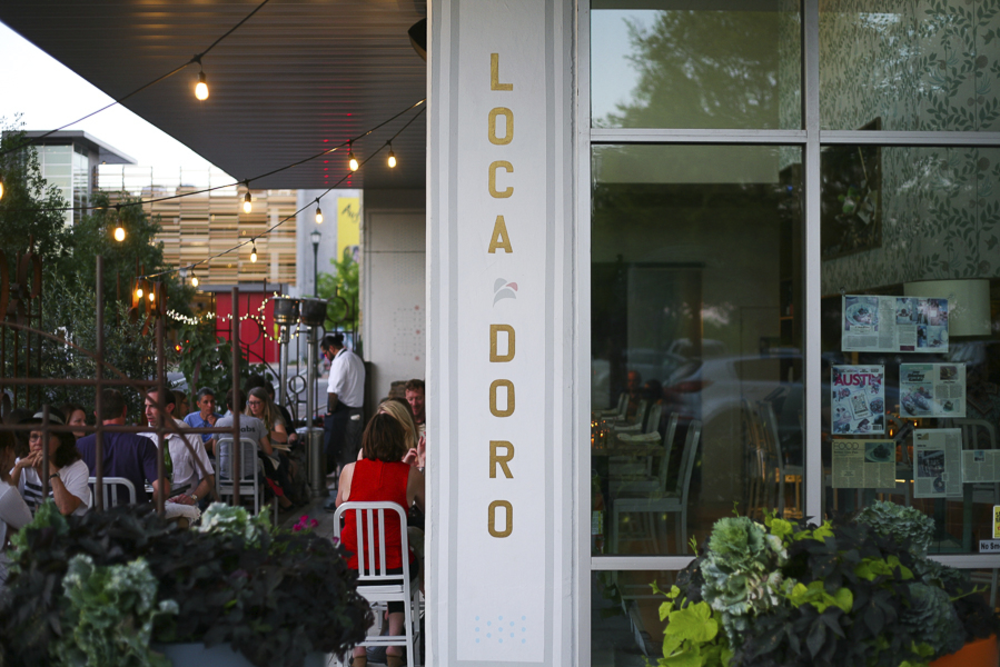 Courtesy of L'Oca d'Oro.
Christmas Meals for Dine-In
Barlata
For one night only, Chef Laila Bazahm (formerly of Eberly) is hosting a Nochebuena dinner. Nochebuena, meaning "Good Night," is common in Latin America and the Philippines, two places Chef Bazahm's holds near and dear to her heart. This special Spanish Christmas Eve dinner consists of six tasting dishes, dessert and a glass of bubbly. 
Reservations can be made online at tock.com/barlata
CARVE American Grille
Celebrate Christmas Eve at CARVE with a three-course prix fixe menu from lunch to close on December 24. The menu includes your choice of a soup or salad, entree and dessert. Starters and sides for two are also available, but not included in the prix fixe price. 
Make your reservation at carveamericangrille.com
Group Therapy
This Christmas season, Group Therapy at Hotel ZaZa Austin will offer a limited menu to include lobster bisque and filet, and French almond cake. The menu will be available from Christmas Eve to New Year's Eve.
Reservations are encouraged and be place by calling 512-542-9292 or booking directly at opentable.com
JPrime Steakhouse
New to Austin's fine dining scene is JPrime Steakhouse. Make a Christmas Eve reservation for their pre-fix menu (available from 3 p.m. to close on December 24). The special holiday menu features a five course menu of steakhouse favorites. 
Make your reservation online at jprimesteakhouse.com.
L'Oca d'Oro
Celebrate the season with a traditional Italian feast at L'Oca d'Oro. Served family style, the Feast of the Seven Fishes includes seven seafood dishes from a modern crudo to the classic spaghetti con vongole. 
Reserve your Christmas Eve table in advance at locadoroaustin.com
Nido at The Loren at Lady Bird Lake
Spend your holiday meal overlooking the city. Nido will be open December 24-25 for normal dining hours with themed cocktails, a limited time menu and wine pairings. 
Make your reservation in advance at opentable.com/r/nido-austin
Old Thousand
Old Thousand and JewBoy Burgers are teaming up for a Christmas Eve mashup of traditional Jewish American and Chinese American menu items. 
Call the restaurant at 737-222-6637 to make your reservation.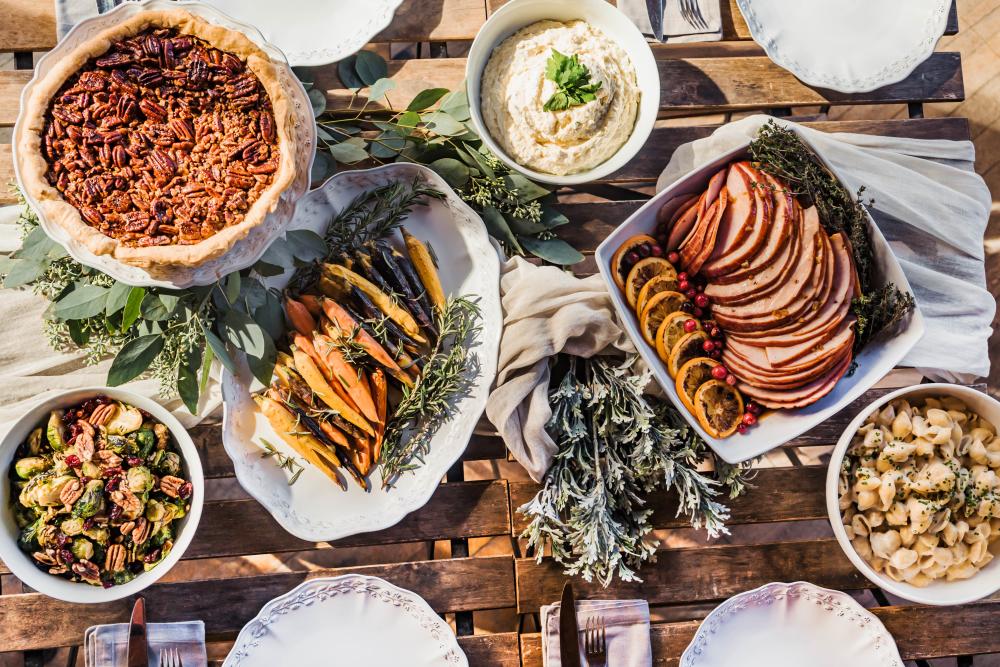 Walton's Fancy & Staple. Credit Dani Parsons.
Christmas Meals for Pick Up
Aba
The Mediterranean restaurant at Music Lane on South Congress, is offering a carry-out option for at-home Christmas dinners. For Christmas Eve and Christmas Day, enjoy specials like wild mushroom hummus, whipped feta with persimmon, braised short rib, crispy brussels sprouts and more.
Orders must be placed at exploretock.com/abaaustin by Wednesday, December 21
Fresa's
Pre-order chicken tinga or black bean & cheese tamales by the dozen from Fresa's, along with queso or guacamole, charro beans, Mexican rice and salsa. Then complete your holiday meal with Mexican wedding cookies or brown butter fudge brownies. Pick up is available from December 22 - December 24.
Pre-order online at exploretock.com/fresaschicken.
Lou's
Have a Lou's Christmas and pre-order your dinner for pickup on Christmas Eve. Menu includes rotisserie prime rib, cheesy cauliflower gratin, chocolate bourbon pecan pie and more. Plus, add on alcoholic beverages like specialty wines or holiday spiced sangria.
Order online by December 21: exploretock.com/lousaustin
Salt & Time
Stock up on all your holiday meat needs at the east Austin butcher shop, recently named one of Food & Wine Magazine's Best Butcher's Shops in America. The butcher's shop and restaurant will also be offering a variety of gourmet, seasonal sides.
Pre-order online: saltandtime.com
Schmidt Family Barbecue
Order your holiday meal to-go from this Hill Country Galleria barbecue joint. Menu items include smoked ham, smoked whole brisket, smoked turkey breast, smoked whole turkey, and pecan, pumpkin or buttermilk pies.
Pre-order through December 20 by calling (512) 263-4060 or online at schmidtfamilybarbecue.com (nationwide shipping also now available!)
TLC Austin
TLC is feeding the whole family this holiday season with their TLC Christmas Dinner. The Christmas family meal serves 8-10 people. Preorder online and pickup on Dec. 23 at noon. The TLC Christmas Package includes Nueskes applewood smoked bone-in ham, rosemary fingerling potatoes, country green beans, honey glazed carrots, chocolate pecan pie, white chocolate-peppermint bark, hot cocoa kit, cookies for Santa with decorating kit (they bake the cookies, you decorate), and carrots for Santa's reindeer!
Pre order online here: toasttab.com/tlc-austin
Walton's Fancy & Staple
Walton's curated a special Holiday menu is complete with a maple orange glazed ham, white cheddar and herb mac & cheese, garlic mashed potatoes, brown sugar and rosemary carrots, brown gravy, handmade apple crumble and  pecan pie and more! All of their holiday offerings are available as individual or family-style portions.
Order by calling (512) 391-9966 or email catering@waltonsfancyandstaple.com. Preorder is available through December 20 and can be picked up December 23-24.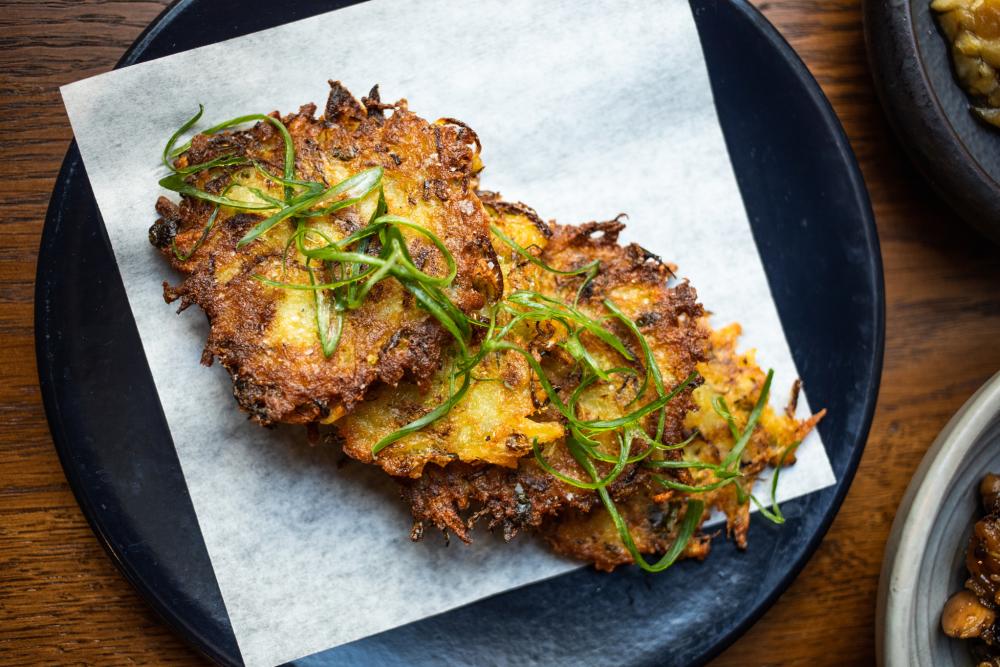 Hanukkah Latkes. Courtesy of Aba.
Hanukkah Meals for Dine-In and Takeout
Aba
From December 18-26, Aba will be hosting dine-in specials during Hanukkah. Get the parmesan, potato and brussels sprout latkes and shawarma spiced brisket confit with sesame pumpkin puree! 
Make your reservation online at exploretock.com/abaaustin
Holiday Desserts & Gifts
Bakery Lorraine at Domain NORTHSIDE
This holiday season, Bakery Lorraine will offer a selection of festive desserts perfect for sharing. Offerings include their Apple Cranberry Pie, the Dutch Apple Pie and their legendary Whiskey Pecan Pie. The once a year treat, Buche De Noel, is handcrafted with edible whimsical art that changes yearly, and features a fluffy vanilla mousse, cherries, and a dreamy chocolate sponge cake saturated in a special kirsch syrup.
Pre order in-store or online: bakerylorraine.com
Lick Honest Ice Creams
Don't miss Lick's annual array of festive ice cream flavors, including the new Gingerbread and returning favorites: Peppermint Bark, Iced Sugar Cookie, Red Velvet and more.
Available to order in-person or online ahead of time at ilikelick.com
Sourced Craft Cocktails
Sourced Craft Cocktails delivers custom cocktail kits prepared by local bartenders. The Holiday Gift Boxes are perfect for a family member, friend or colleague and include two different options: Ketel One Vodka or Tanqueray Gin kit the Golden Year made with fresh squeezed lemon juice, honey, and gold flakes for extra fun plus the Mistletoe Punch made with fresh squeezed lemon and orange juice, spiced grenadine syrup which combines spices like cinnamon, star anise and cardamom and hibiscus tea.
Order the holiday gift boxes online at sourcedcraftedcocktails.com
Swedish Hill
Still looking for that perfect gift? Swedish Hill's holiday baskets are filled with specialty items, including a set with Rustichella d' Abruzzo Pasta, Bianco Dinapoli Organic Tomato Basil Sauce, Texas Hill Country olive oil, wine and more.
Order online or contact holiday@swedishhillaustin.com for custom orders