Austin is jam packed with fun LGBTQ-friendly activities that will make your friends and Instagram followers jealous. Wondering where to begin? This weekend itinerary promises a great time in Austin.
Friday
Start the weekend out right and hit some of Austin's most famous spots in the Warehouse District like Highland Lounge or Oilcan Harry's, where the dance floors are large enough to really let loose, and Rain on Fourth where Austin's most famous queens, Sable and Cupcake, reign. If you're looking for a more relaxed scene, try Peche for a craft cocktail or Halcyon for french-press coffee and table-side s'mores.
Saturday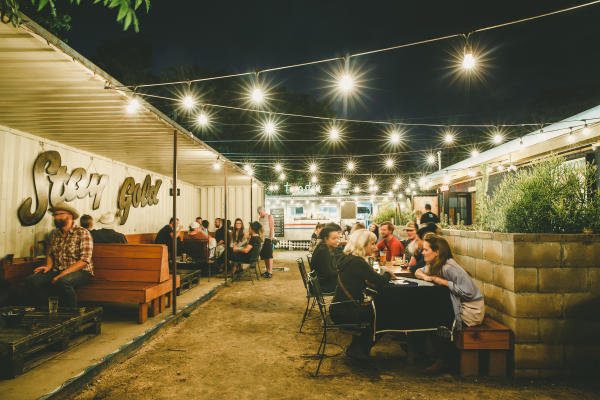 Brunch at Snooze is your spot for recovering from a night out in Austin. The Snooze Classic uses Austin's own Vital Farms free-range eggs, while a cup (or pot) of Austin roaster's Flat Track cold-brewed coffee invites you to linger for a bit.
It's not a trip to Austin unless you've had an adventure on one of our lakes. Rent a paddleboard, canoe or kayak from one of the rental shops along the shore, such as Texas Rowing Center, and gently paddle around Lady Bird Lake right in downtown Austin. Take a trip to Lake Travis, where both pontoons and party barges can be rented from Beach Front Boat Rentals and others. Or, if you're feeling like being free from a boat, people, and even clothes, head down to the secluded "Hippie Hollow" where you'll find a clothing-optional beach.
When evening sets in, go for a walk around downtown Austin's Lady Bird Lake and watch the bats emerge from the Congress Avenue Bridge. There's upwards of 1.5 million Mexican free-tailed bats under the bridge that come out each evening around sunset (March-October).
When it's time to dine, Launderette is one of Austin's hottest spots serving up elevated Mediterranean fusion fare. After dinner, catch Esther's Follies, a show unlike any other with a mix of politics, magic, music and comedy. Tip: Grab tickets in advance as this Austin institution, running 40 years, sells out both shows nightly.
Now it's time to check out Austin after-hours. Start with a whiskey at the The Grackle, a beer at The Iron Bear or HandleBar, or a locally-made Wunder-Pilz kombucha on tap at Cheer Up Charlies. If you're in the mood for a little live music, visit Lucky Lounge, Elephant Room, the east side's Stay Gold or one of our many other live music venues.
Sunday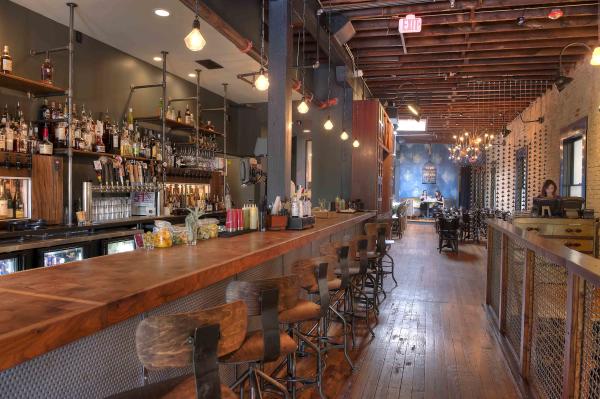 Sunday brunch at Swift's Attic is a must. Try the TCB if you're craving something sweet - two slices of brioche French toast with a peanut butter filling and topped with house cured bacon and salted caramel banana slices - or stick to The Swiftine if it's down-home Southern cooking that's calling your name (fries piled high with cheese curds, red-eye gravy, pork and a poached egg). Then burn off brunch by hopping on a B-cycle and exploring downtown or grab a coffee from Jo's and walk from shop to shop in the 2nd Street District. Or keep the fun going by hitting a few spots on Rainey Street for more mimosas, bar bites and music. 
Spend the afternoon browsing the galleries and shops on South First Street. This freshly-invigorated strip has it all, from record shops and a wide array of food trucks to upscale galleries and boutiques. Stop in to Seventh Flag Coffee for an espresso, cool down with a treat from Bananarchy or grab a fresh-pressed juice from the Soup Peddler.
For more insider tips and tricks, follow us on Facebook, Twitter and Instagram!