Want to make your visit to Austin as sustainable as possible? Here's how to reduce your footprint while enjoying the vibrant city.
Where to Stay
There are plenty of more sustainable alternatives to the big hotel chains in Austin. Opt for one of these more responsible stays and feel good about your footprint.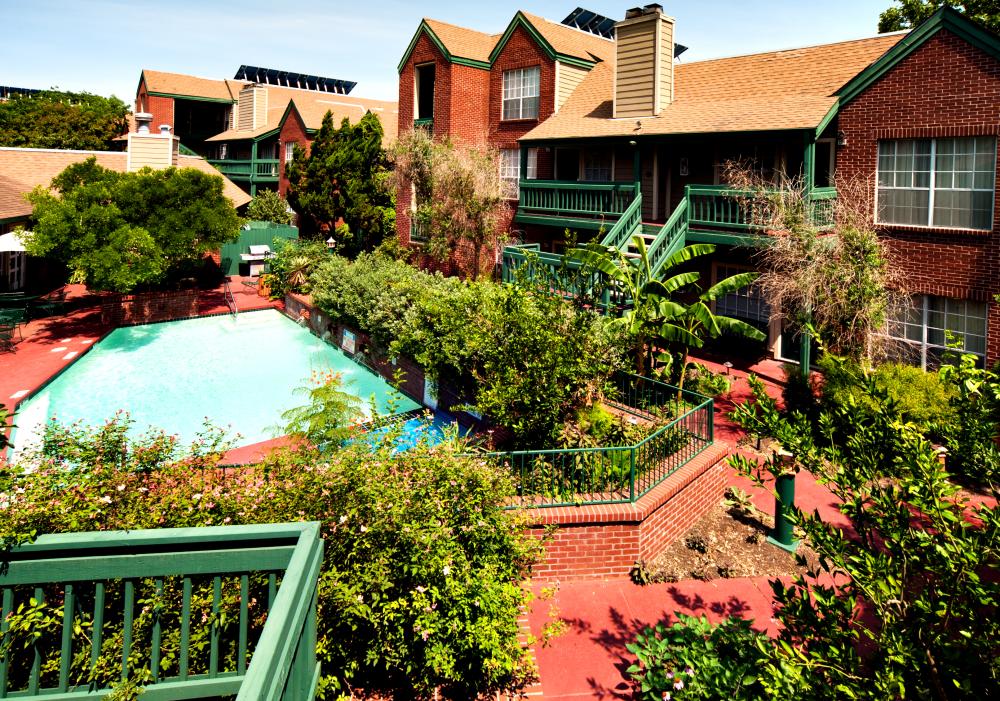 Courtesy of Habitat Suites.
Habitat Suites
Named one of the top ten most sustainable hotels in the world by Expedia in 2019, Habitat Suites is locally owned, but also has organic herb and veggie gardens on site, serve vegetarian meals from locally sourced produce, have solar panels on every building, use cleaners with no harsh chemical detergents, and don't use pesticides or herbicides on the property. Habitat also puts an emphasis on composting and recycling, collects and reuses rainwater, and even has occupancy-sensing thermostats in the rooms to reduce energy usage in empty rooms.
Park Lane Guest House
A small B&B tucked in the trendy South Congress area, Park Lane Guesthouse offers private cottages with organic bedding, a vegetarian breakfast, organic gardens, and solar-powered cottages, all a short bike ride away from downtown. There's a pool and even massages available on-site.
W Austin
Luxury and sustainability together. The W Austin is fully LEED certified, which means not only hotel operations, but building materials meet strict standards of sustainability. Among those: Energy Star-rated appliances and windows in the rooms, water saving faucets, and recycling bins in every room. They also strive to compost food waste and eliminate single-serve packaging in the on-site restaurant, Trace.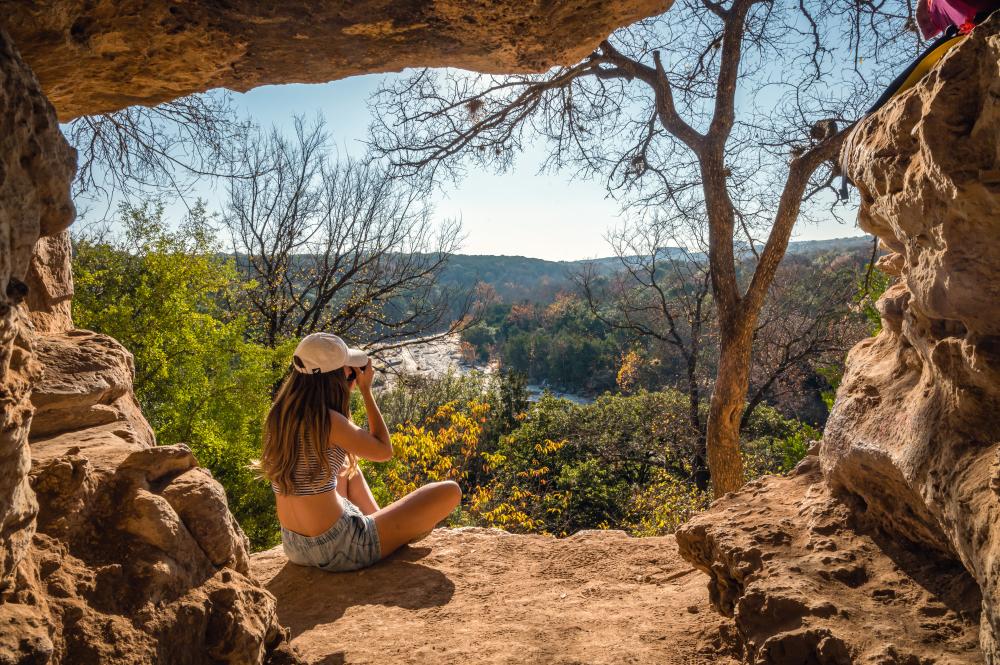 Barton Creek Greenbelt. Credit Andrew Chin.
Things To Do
There's plenty to do and see in Austin, including plenty of sustainable attractions and events.
Enjoy Live Events
Austin is the live music capital of the world, so enjoy it! Enjoy one of the many outdoor shows around town or grab tickets for events and tours at the LEED-certified Moody Theater (home of the ACL Live television show), check for events and workshops at the Lady Bird Johnson Wildflower Center or enjoy a race or concert at Circuit of The Americas (a Gold Level Austin Green Business Member).
Explore Austin's Green Spaces
Get outside and play in any of the sprawling parks in and around Austin. Zilker Park and Zilker Botanical Garden, Emma Long Metropolitan Park and the Barton Creek Greenbelt all offer space to spread out, play frisbee, hang a hammock, even play volleyball. Take a stroll or bike ride around all or part of Austin's Butler Hike and Bike Trail, which offers stunning vies of the city alongside Lady Bird Lake. Then cool off in iconic Barton Springs Pool.
Take a Hike
Lace up your boots (or hiking sandals) and hit the trail. Start on Barton Creek Greenbelt for easy hikes to climbing walls, swimming holes, and sunny creek banks. Then head out to some of the state parks nearby, including McKinney Falls and Pedernales Falls. Don't forget your swimsuit in the warmer months!
Rent a Bike
No car? No problem! Most of Austin is bike-friendly and peddling around on two wheels affords a great opportunity to see the city at your own pace. Numerous local businesses rent bikes by the day or the hour (like Austin Bike Tours and Rentals) or you can pay-per-minute for shorter rides using one of the bike share programs in the city.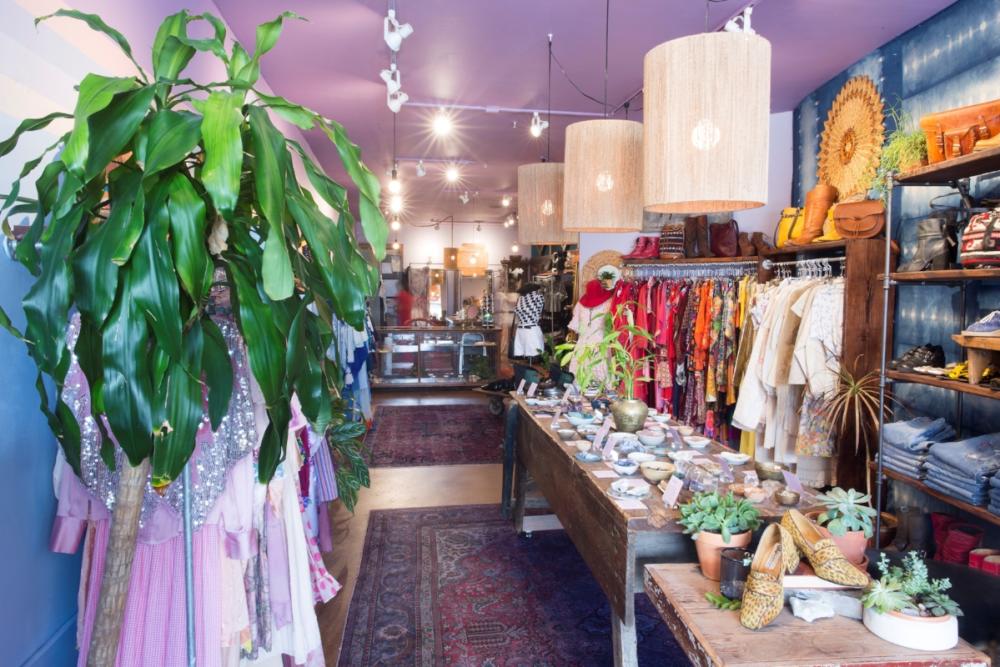 Courtesy of Charm School Vintage.
Shopping
Shop local in Austin to find more sustainable treasures during your stay.
Souvenirs & Gifts
Pick up something handmade to commemorate your visit. Fortunately, there are plenty of shops that specialize in the work of local artisans. Parts & Labour, Atown and Blue Genie Art Bazaar are just a few. For more ideas, stroll down South Congress for a wide variety of shopping experiences. And if you love books, don't miss locally-owned and independent bookstore BookPeople. For budget-friendly used reads, check out Recycled Reads.
Clothing
Locally-owned boutiques abound in Austin. Peruse downtown streets, South First and the quirky east side for boutiques like Altatudes, Triple Z Threads and Miranda Bennett Studio. Thrifting more your thing? Local stores like Treasure City Thrift, Charm School Vintage, and Blackfeather Vintage Works won't disappoint.
Groceries
Want to find snacks, treats and supplies you won't find anywhere else? You don't have to look far in Austin for specialty grocery stores. Wheatsville is a fun and funky local health food co-op where you don't have to be a member to shop the aisles of bulk ingredients, snacks, eco-friendly personal care items, and locally-made foods and treats. On the west side of town, browse all-vegan Rabbit Food Grocery to find your favorite new treat or animal-free accessories. Another great option is to visit one of Austin's local farmers markets, where you'll fine tons of locally-grown and locally-made goods.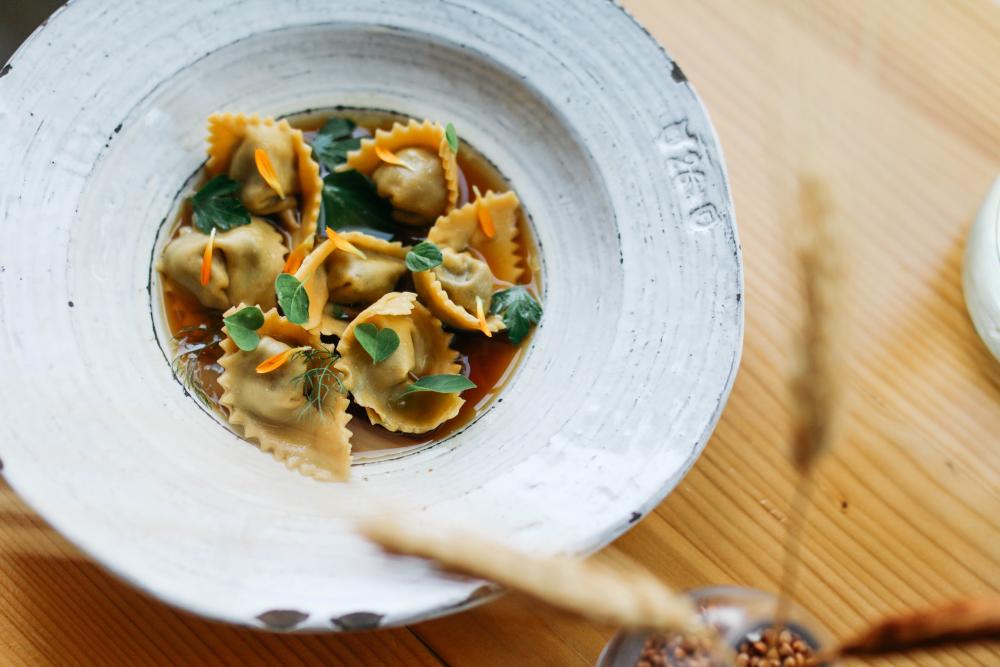 Emmer & Rye. Credit Julia Keim/Giant Noise.
Restaurants and Bars
Eating local is not only sustainable, it also benefits the local economy. So skip the chain establishments and dine at one of these restaurants that specialize in using local ingredients.
Emmer & Rye
With a garden right on the property of this highly-regarded eatery, you really can't get food that's any fresher. The menu is designed around the farmers haul and chefs source local grains, meats, veggies and more to create an ever-evolving experience.
Cosmic Coffee & Beer Garden
This south Austin cafe is a peaceful spot in the heart of the city, surrounded by greenery, raised garden beds and a self-sustaining, rainwater-fed koi pond. Sip a seasonal cocktail or cappuccino, surrounded by friends in the urban oasis. 
Hillside Farmacy
Located in a restored pharmacy, this restaurant specializes in seasonal menus using locally-produced ingredients including a Texas cheese plate, roasted chicken and grass-fed beef. There's even a small grocery on-site for fresh fruits and veggies.
Odd Duck
Proudly serving local ingredients and creative cocktails, plus gluten-free, vegan and vegetarian options, Odd Duck promises to slake your hunger and your thirst, all in a chill South Austin location.
Eat Vegan
Want to really reduce your impact? Ditch the meat for most (if not all) of your meals while in town. The city is brimming with excellent vegan options, but don't hesitate to sample an iconic Arlo's burger, enjoy brunch at Bouldin Creek, or grab delicious organic, gluten-free food at Casa de Luz. We promise you won't miss the meat.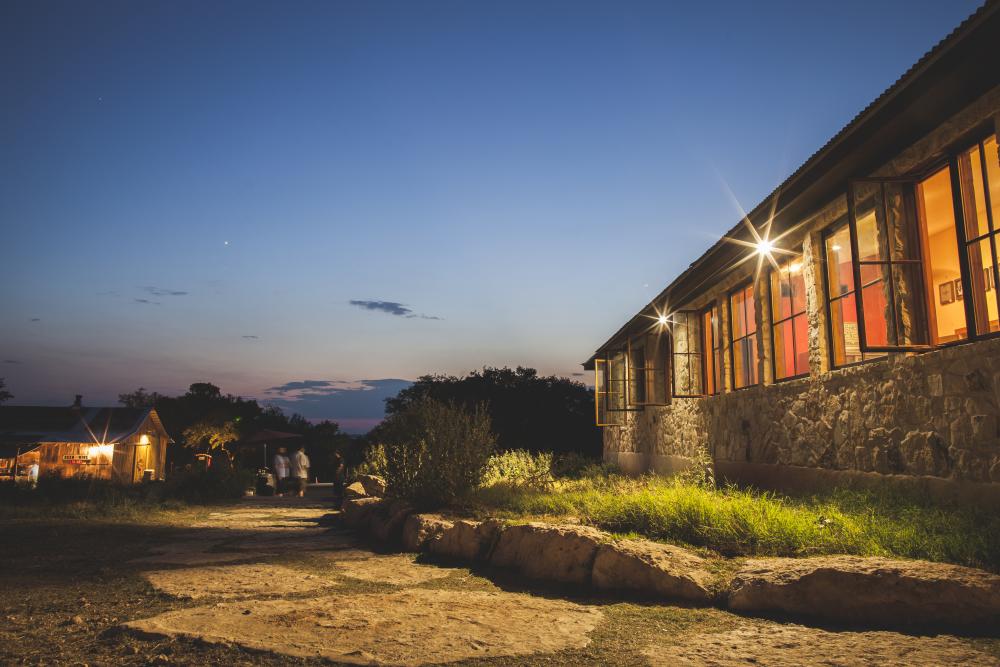 Jester King Brewery. Photo Credit Wes Kitten The Beer Haul Full Usage Permissions.
Breweries, Wineries & Distilleries
Sure you can eat local, but you can also drink local in Austin. Stop by one of these breweries, wineries or distilleries for locally-crafted goodness that didn't have to be shipped in for your imbibing pleasure.
Beer
Find a long list of local breweries here, but make sure not to miss local and eco-conscious favorites like largely organic Jester King or sustainably-focused Beerbug Brewing for refreshing brews. Each has a unique selection and list of specialties, so find your favorite and drink local!
Cider
Austin Eastciders is a longtime favorite in these parts, but don't miss Moontower Cider Company, Fairweather Cider Co. in north-central Austin, or Texas Keeper Cider for a relaxing sip south of town.
Spirits
When it comes to distilleries, Austin has no shortage. In addition to local legend Deep Eddy Vodka, there's also grain-to-glass Still Austin Whiskey and Treaty Oak Distilling, and even sake from Texas Sake Company, a Platinum Level Austin Green Business Leader. Head west for an afternoon visit to Dripping Springs for even more options.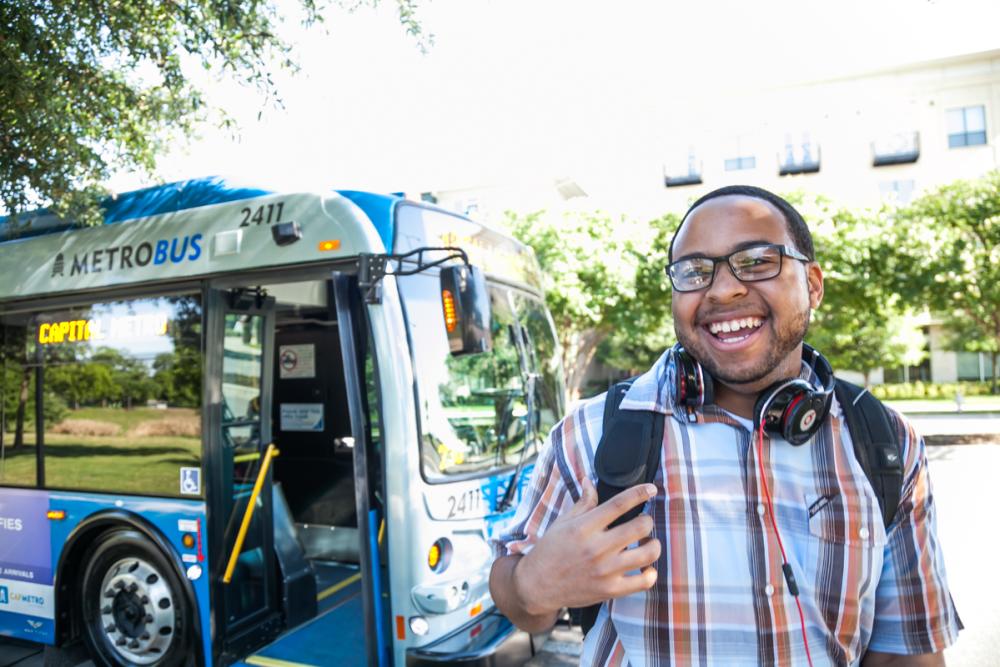 Courtesy of Cap Metro.
Other Opportunities to Reduce Your Impact
Want to do more? You can!
Offset Your Travels
Offset your travels to Austin whether you came by car or plane. Austin-Bergstrom International Airport offers passengers the opportunity to easily do just that by visiting thegoodtraveler.org, a site that will help you calculate the carbon footprint of your travel and allow you to help support environmentally friendly projects in Texas and beyond.
Take Public (or Alternative) Transit
There are plenty of options when it comes to getting around town in Austin if you're trying to travel sustainably. Check capmetro.org for bus schedules or pay by the minute to utilize one of the many bike share or electric scooter programs around town. In many areas near downtown, a person-powered pedicab is also an option for a unique and fun experience. And Austin's most recent addition to transportation options downtown: electric cabs that will shuttle you short distances.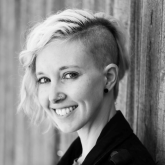 Contributed by Alisha McDarris.
Alisha McDarris is an Austin-based writer who specializes in writing about the outdoors, vegan food, and sustainable travel. She is the co-founder of sustainable travel and adventure blog Terradrift.com and accompanying YouTube channel (youtube.com/terradrift) and her outdoorsy tips and tricks, plus vibrant photos of wild spaces and places, can be found on Instagram (instagram.com/terradrift).