Sports fans will find lots to love in Austin. Whether you want to catch the action of a Major League Soccer match, watch some of the top NASCAR racers in the country speed around the COTA track or get in the game yourself and run a marathon through the city, you'll find it all here. We've listed Austin's top 10 sporting events to add to your calendar.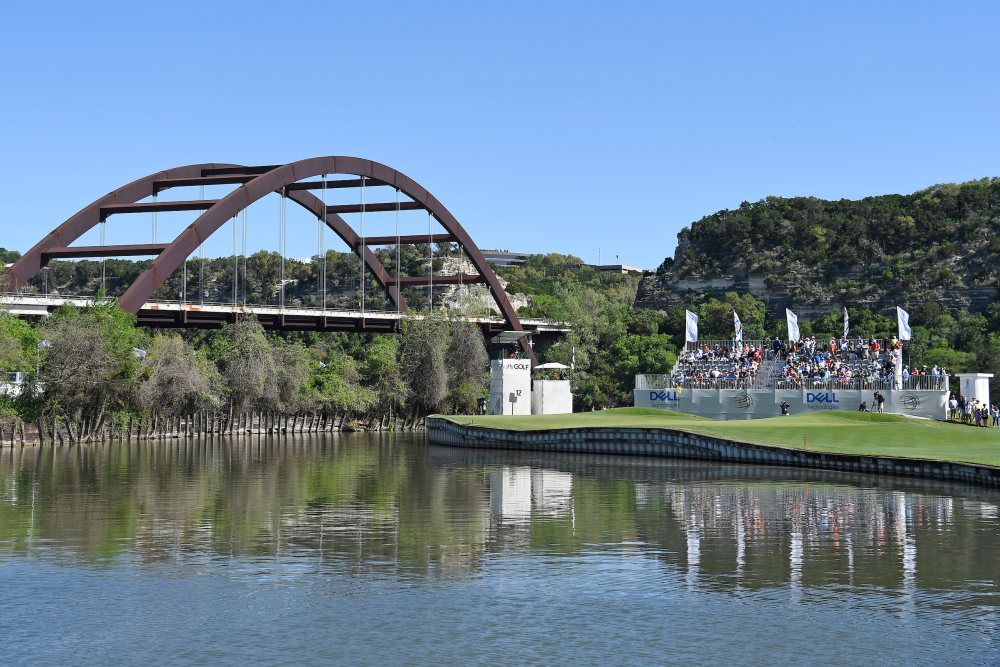 WGC Dell Match Play at Austin Country Club. Courtesy of the PGA TOUR.
1. GOLF
Every March, the World Golf Championships-Dell Technologies Match Play tournament brings the top 64 golfers from around the world — based on the Official World Golf Rankings — to compete at the Austin Country Club in a rare match play format, with the game played by holes instead of strokes.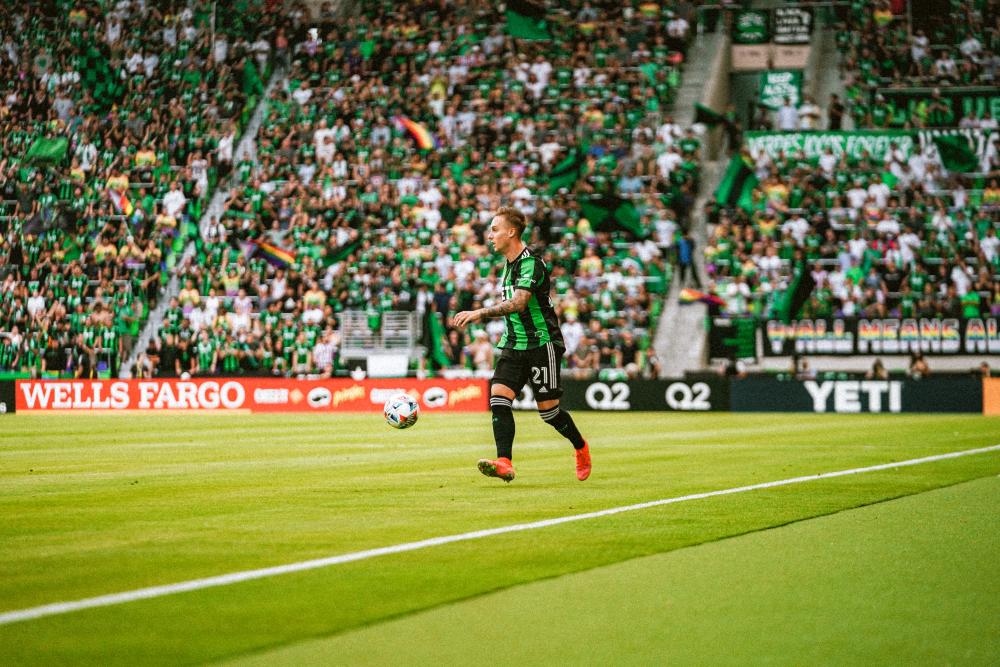 Courtesy of Austin FC.
2. SOCCER
Catch an Austin FC soccer home game at Q2 Stadium, played during the regular season from February through October. Cheer on this exciting Major League Soccer team, co-owned by iconic actor and local Minister of Culture Matthew McConaughey.
Austin's newest women's football club is on a mission to create opportunities for the highest level of women's soccer in Austin. Austin Rise FC is gearing up for their first season in 2023—check their website for official schedule details. 
Don your best orange-and-white outfit and head to the Mike A. Myers Stadium and Soccer Field to see The University of Texas at Austin Women's Soccer team in action. The Texas Longhorns women's team has won three conference championships. Their regular season runs from August through November.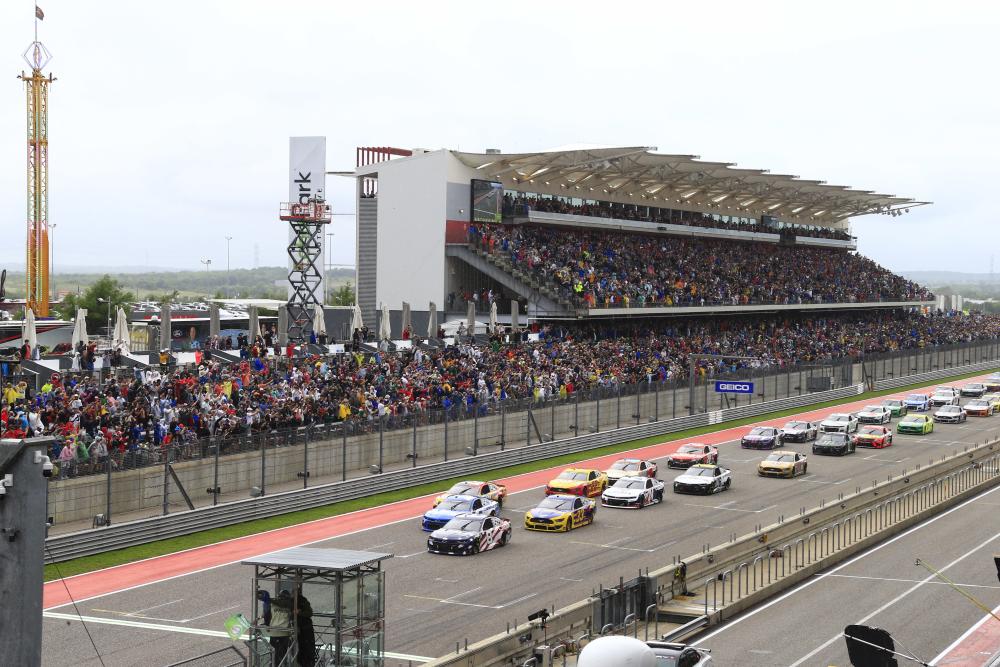 Courtesy of NASCAR.
3. MOTORSPORTS
This March, NASCAR at COTA returns with a pedal to the metal weekend of racing at Circuit of The Americas (COTA). Three days are jam-packed with action surrounding the NASCAR Cup Series, Xfinity Series and Camping World Truck Series.
In April, see some of the greatest motorcycle riders in the world compete during the three-day MotoGP Red Bull Grand Prix of The Americas racing championship, held at COTA's Grand Prix venue. Don't miss the only North American stop of one of the biggest racing events of the year, along with exciting off-track activations.
The Formula 1 United States Grand Prix returns to COTA in October. Get ready to experience a weekend of pulse-pounding racing by some of the world's top drivers, concerts by big name stars, carnival rides and lots of local food to sample.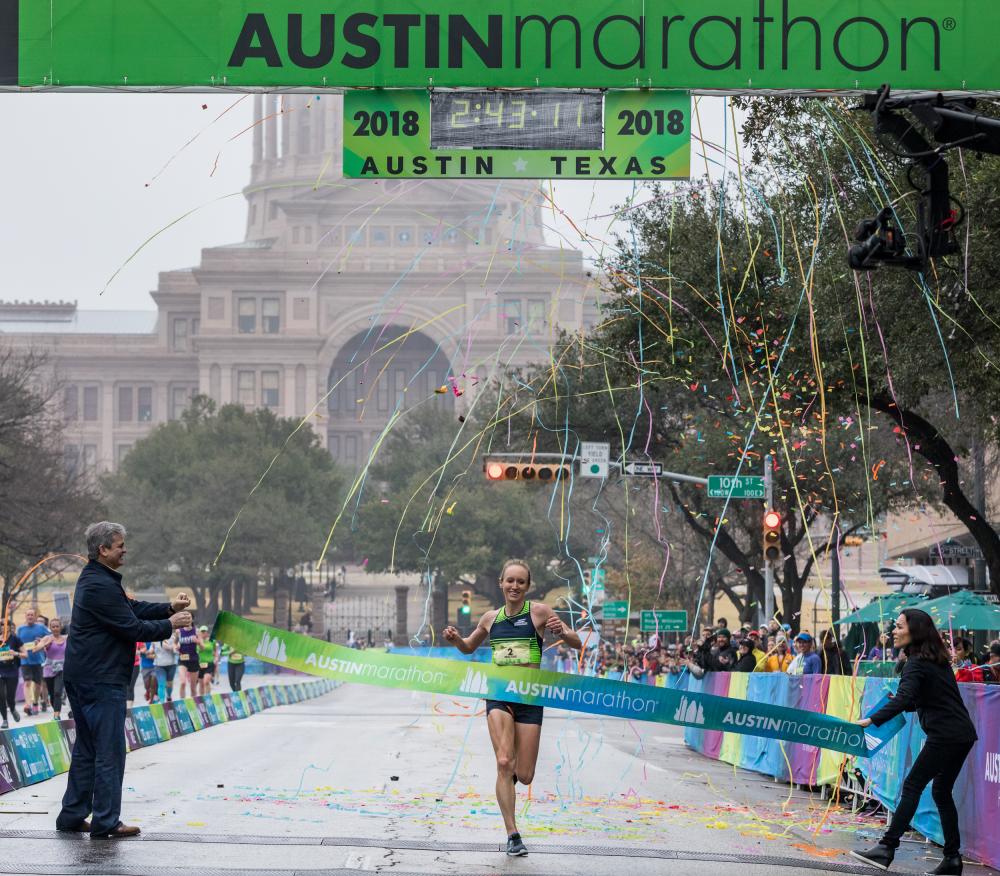 Courtesy of Austin Marathon.
4. RUNNING EVENTS
Get ready to run, or just cheer from the sidelines, when the Austin Marathon comes to town in February. The course snakes through city neighborhoods, passing landmarks like the UT Tower and I Love You So Much mural, ending in front of the Texas State Capitol. Once the race is over, join in a rousing festival at the finish line, complete with live music.
Catch up with the Clyde Littlefield Texas Relays, held in March at the University of Texas at Austin. This race brings athletes at high school, collegiate and professional levels to compete in speedy competition.
The Cap10K, held in April, is Texas' largest 10K race, and the sixth largest in the country. More than 20,000 professional and amateur runners are expected to participate in the race across Austin, which stretches from Congress Avenue to Auditorium Shores.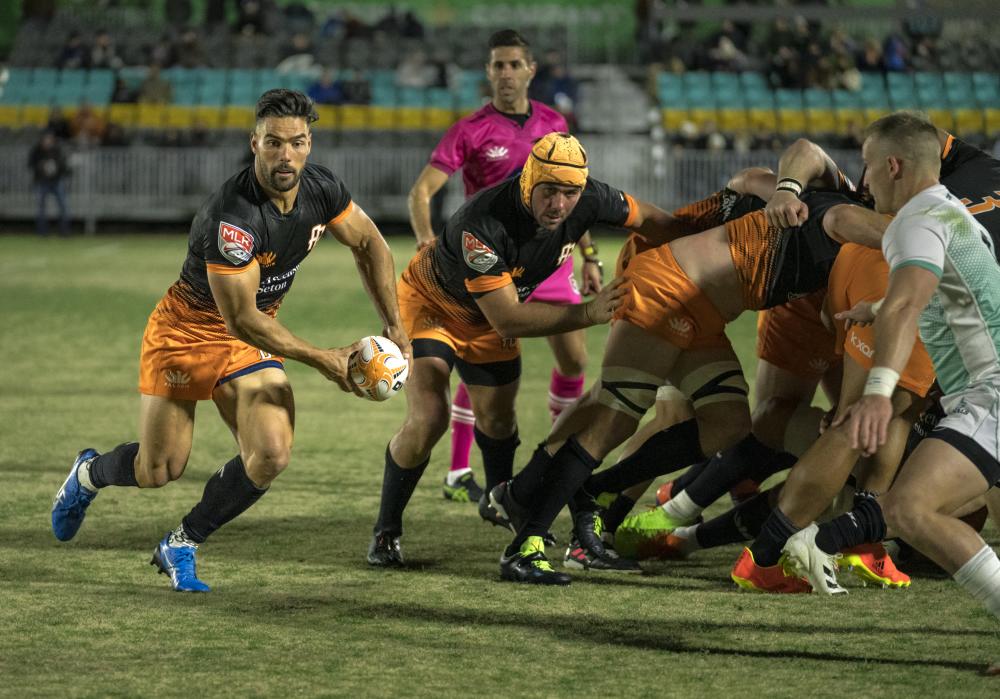 Credit Hayden Sticksel, Courtesy of Austin Gilgronis Rugby.
5. RUGBY
Get ready for Major League Rugby action when the Austin Gilgronis (AG) team takes to the Bold Stadium field at COTA. And watch for the 512 Crew, made up of dancers, tumblers and b-boys who hype up the crowd with high-energy performances. The regular AG season takes place from February through June.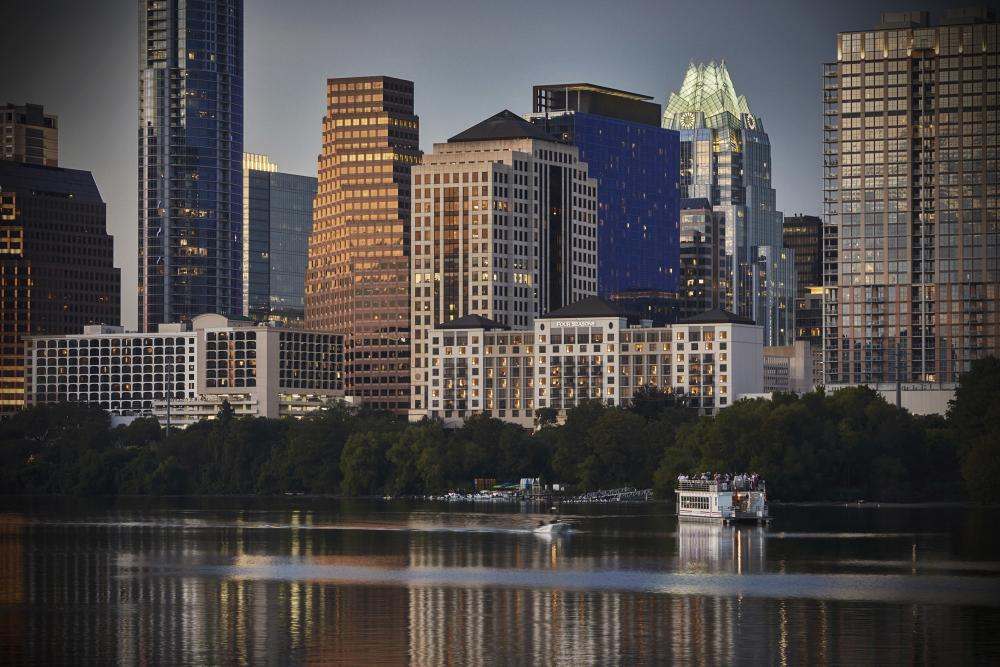 Lady Bird Lake. Courtesy of Four Seasons Hotel Austin.
6. ROWING
Since 1983, Austin Rowing Club has hosted the fast-paced Heart of Texas Regatta on Lady Bird Lake. Held in February, this USRowing nationally recognized regatta includes masters, open and junior events held across two days. More than 1,500 competitors race along a seven-lane, fully buoyed 1,000-meter course.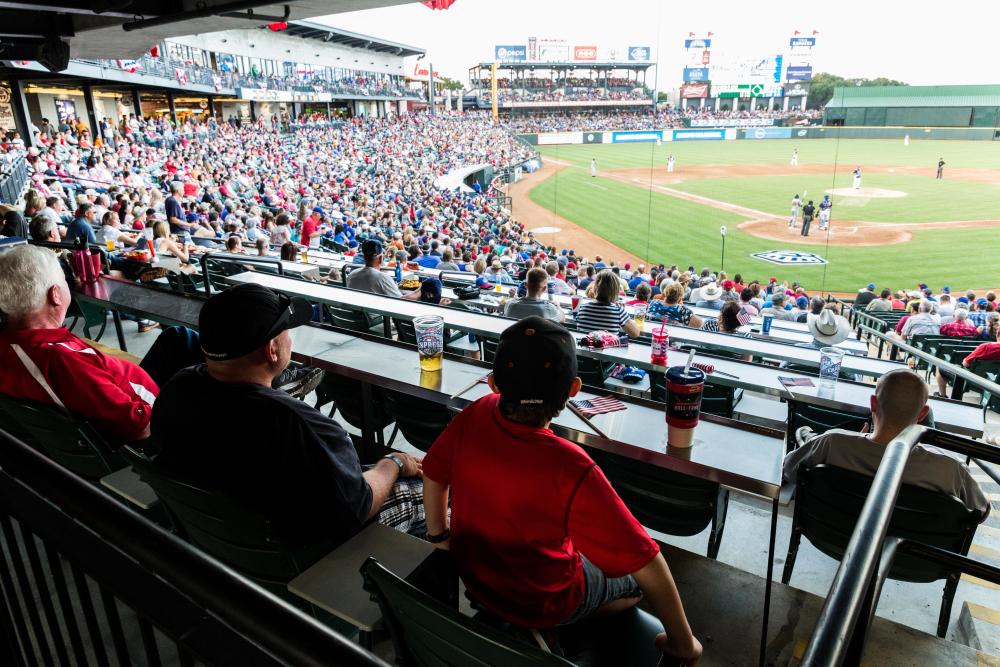 Courtesy of Round Rock Express.
7. BASEBALL
Get into the swing of baseball season and catch a game by the Round Rock Express, a Minor League Baseball, Triple-A affiliate of the Texas Rangers that calls Dell Diamond home. The family-friendly ballpark features a kids' fun zone, plus theme nights and regular fireworks displays. The Round Rock Express season runs from April through September.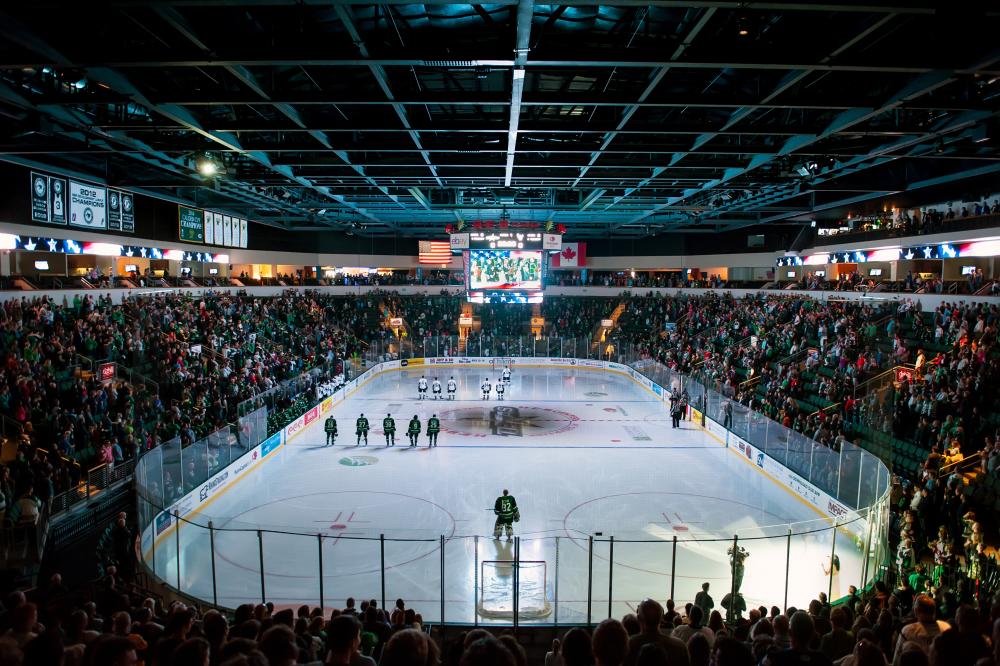 Stars Hockey at Cedar Park Center. Courtesy of Texas Stars.
8. SPORTS AT H-E-B CENTER
Catch hot action on ice during a Texas Stars hockey game. Austin's American Hockey League team takes on challengers at the H-E-B Center in Cedar Park. Be sure to keep an eye out for mascot Ringo the Ringtail mixing it up with fans in the stands. The Texas Stars hockey season runs from October through April.
The Austin Spurs basketball team, a member of the NBA G League, also calls the H-E-B Center home. Don't be surprised if you run into Da Bull, the Austin Spurs' beloved mascot, as he entertains the crowd. The Austin Spurs basketball season runs from November through April.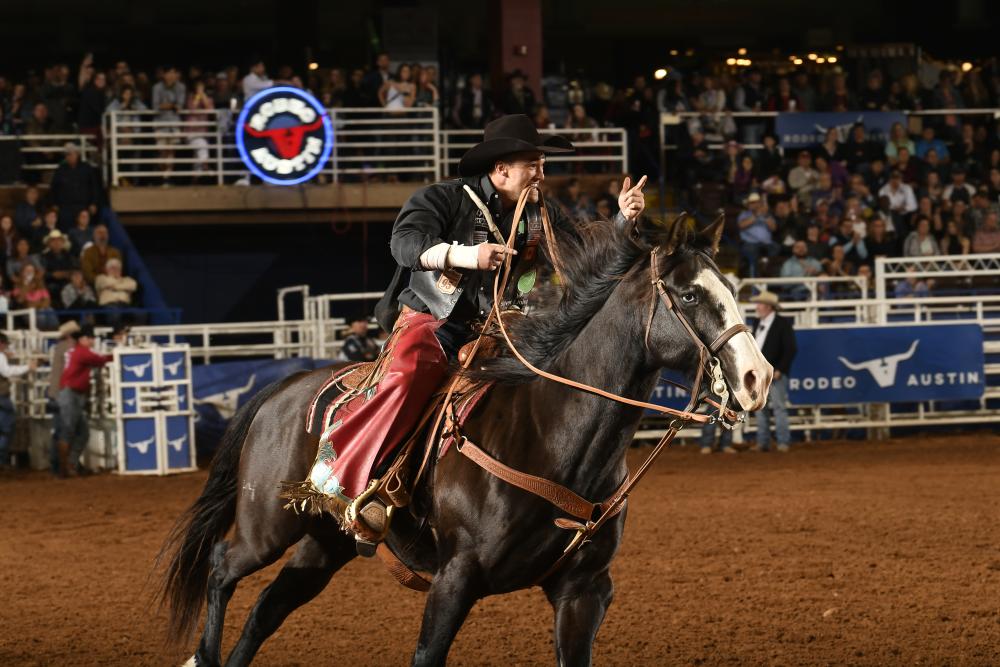 Courtesy of Rodeo Austin.
9. RODEO
The Austin Gamblers are one of eight teams in the inaugural PBR (Professional Bull Riders) Team Series, a new elite bull riding league that showcases world-class athletes and bulls competing for their city's pride. The Gamblers were the first pro sports tenant in the new, state-of-the-art Moody Center and host other teams from around the nation. The PBR Team Series runs July through November with Gambler Days hosted in Austin each August.
Since its humble beginnings in 1938 as a small livestock show, Rodeo Austin has become one of the state's premier rodeos, held every March at the Travis County Expo Center. ProRodeo events are followed by nightly concerts, plus there's an after-hours honky-tonk for dancing, a carnival, a livestock show and much more.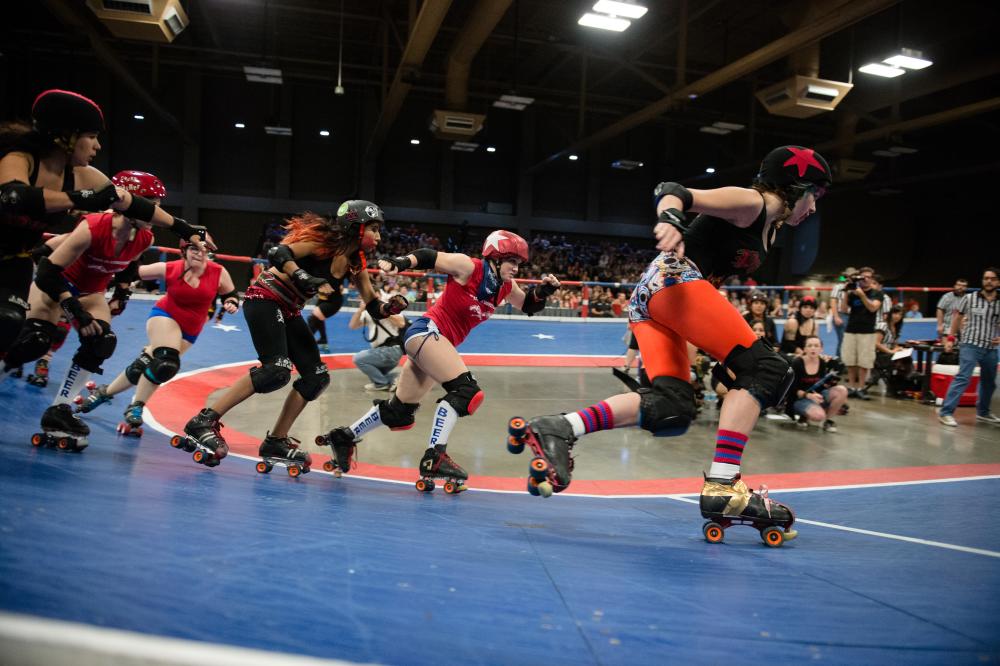 TXRD. Credit Dave Idemoto, courtesy of Bullock Museum.
10. ROLLER DERBY
The Texas Roller Derby (TXRD) is one of the leagues responsible for the revival of the raucous sport of roller derby. Founded in 2001, TXRD is a banked-track roller derby league known for its fun combination of camp and athleticism. The skater-owned league is made up of six teams. Check the TXRD site for up-to-date information on scheduled bouts at the Palmer Events Center.