The energy of collegiate culture abounds in Central Austin, while the call of the graduated world of cuisine and culture beckons. From dive bars to decadent dinners, spend an entire day enjoying the area's wide range of food, drink, entertainment and shopping options.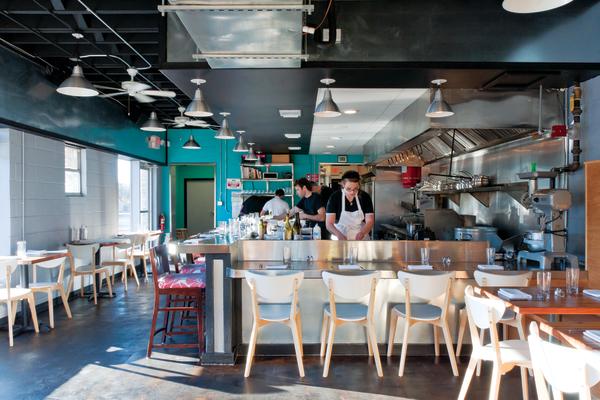 Courtesy Foreign & Domestic.
Kick off your North Loop adventure with an iced Mojo at Epoch Coffee, browse for vintage finds, order the off-menu burger at Foreign & Domestic and wind down with a craft cocktail at Drink.Well. Jaunt to Burnet Road for local gifts at Atown, a diner-meets-French fusion experience at Bonhomie and craft brewing icon Draught House Pub & Brewery for a pint.
Shopping & Entertainment
North Loop is a haven for vintage shoppers. Stop into Blue Velvet, Bertha's and Room Service Vintage for everything from clothes and jewelry to mid-century modern furniture.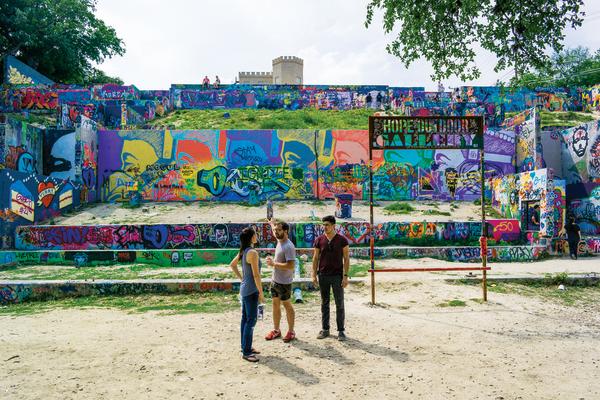 Castle Hill Graffiti Park. Credit Nan Palermo.
Castle Hill Graffiti Park: Headed up by the HOPE Campaign, the paint park caters to the talents of muralists and street artists.
Dancers Shape: Pop in for a 55-minute pilates-yoga-cardio combo class. This spot is owned by University of Texas at Austin alum and former Radio City Rockette, Jennifer McCamish.
Guzu Gallery: Get edgy with artwork, vinyl toys, books and peculiar gifts.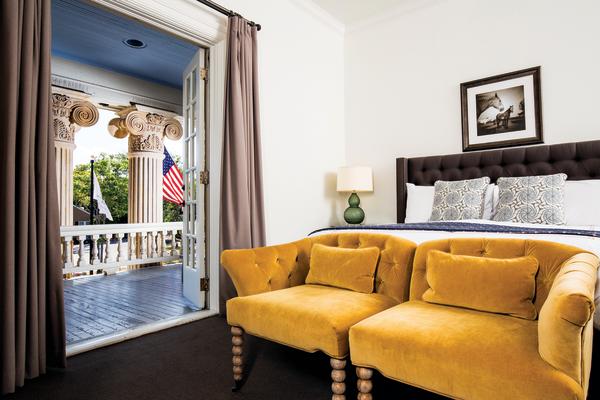 Courtesy Hotel Ella, Credit Jake Holt Photography.
Hotel Ella: A picturesque historic mansion refurbished with modern design elements, an upgraded parlor bar and on-site bistro.
Hancock Golf Course: This historic par 35, 9 hole course is a challenging layout with numerous carries up and down hills and over a beautiful creek in the heart of Austin.
Cultural Immersion: Appreciate modern art at the Blanton Museum, explore the Civil Rights Movement at the LBJ Presidential Library and spend time with tomes at the Harry Ransom Center.
Music & Nightlife
Music Scene: Long-standing venues like the historic Hole in the Wall and University of Texas–situated Cactus Cafe highlight the area as two of the most noteworthy chords representing the sound of Austin.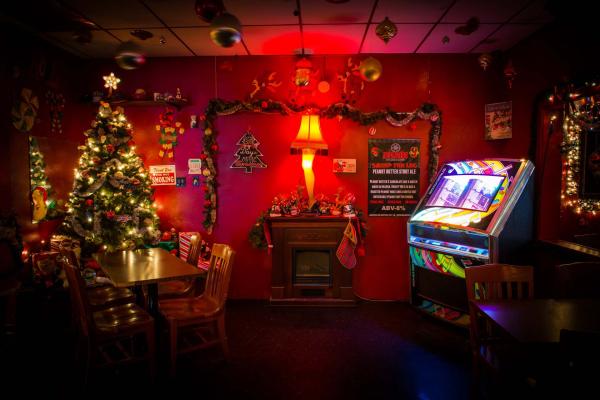 Courtesy of Lala's Little Nugget.
Lala's Little Nugget: It's Christmas all year round at this dive bar with an oldies jukebox.
Spider House Cafe & Ballroom: A renovated house-turned cafe with a yard full of quirky antiques and year-round twinkle lights. The adjacent ballroom showcases everything from comedy acts to candlelit cabaret.
Little Longhorn Saloon: Find yourself a dance partner at this classic honky-tonk and drop by on Sunday for Chicken S**t Bingo.
Dining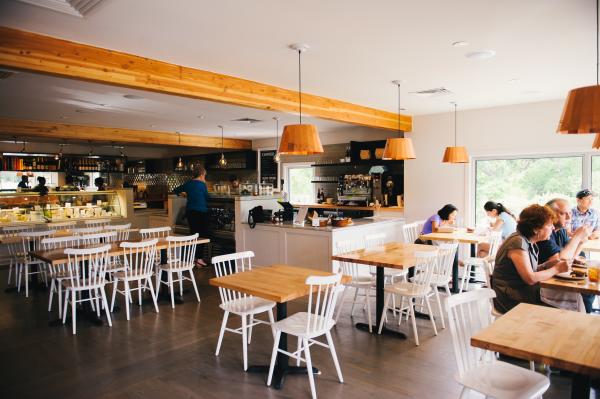 Epicerie. Credit Kelly Rucker Photography.
Epicerie: A quaint, neighborhood Southern-style French cafe known for their French onion soup and salted chocolate chip cookies.
Top Notch: This drive-in with griddled burgers and fried chicken was featured in the cult classic, Dazed
and Confused.
Peached Tortilla: Asian meets Southern at this hip spot on Burnet Road.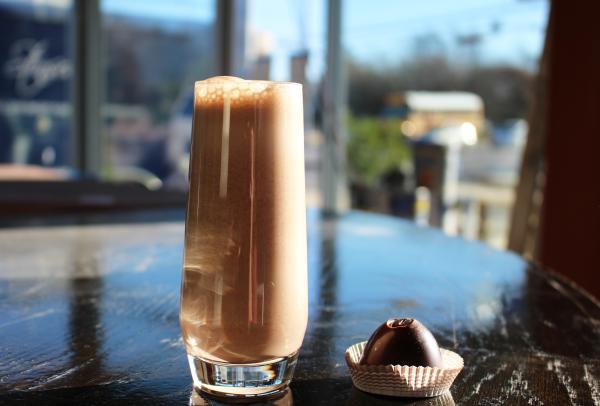 Courtesy of Stinson's Bistro.
Stinson's: Enjoy Wi-Fi while you caffeinate and snack on liege waffles. Ask for the housemade buttered coffee and chocolate mocha cake.
Texas French Bread: Enjoy a pastry to go or sit down for something more substantial at this University-area cafe, specializing in locally sourced ingredients and inventive menu items.